News
The History of Ideas Fall 23 Conference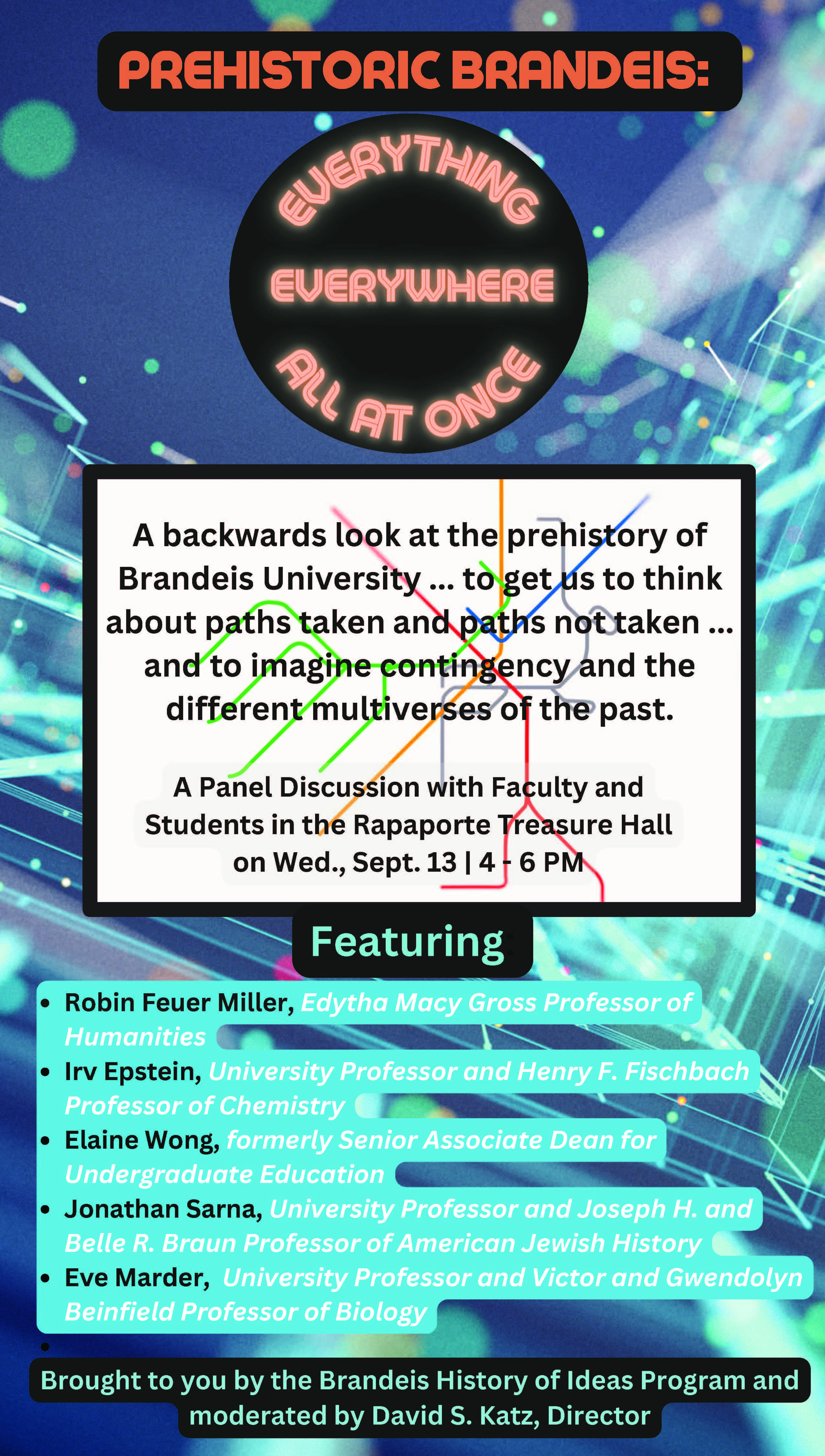 Prehistoric Brandeis: Everything, Everywhere, All At Once
September 13, 2023
A backwards look at the prehistory of Brandeis University... to get us to think about paths taken and paths not taken... and to imagine contingency and the different multiverses of the past.
A panel discussion with faculty and students in the Rapaporte Treasure Hall on Wed. Sept 13, from 4pm to 6pm.
Featuring:
Jonathan Sarna, University Professor and Joseph H. and Belle R. Braun Professor of American Jewish History;
Elaine Wong, formerly Senior Associate Dean of Undergraduate Education;
Robin Feuer Miller, Edytha Macy Gross Professor of Humanities;
Eva Marder, University Professor and Victor and Gwendolyn Beinfield Professor of Biology; and
Irv Epstein, University Professor and Henry F. Fischbach Professor of Chemistry. 
Brought to you by the History of Ideas Program and moderated by David S. Katz, Director.