Discounts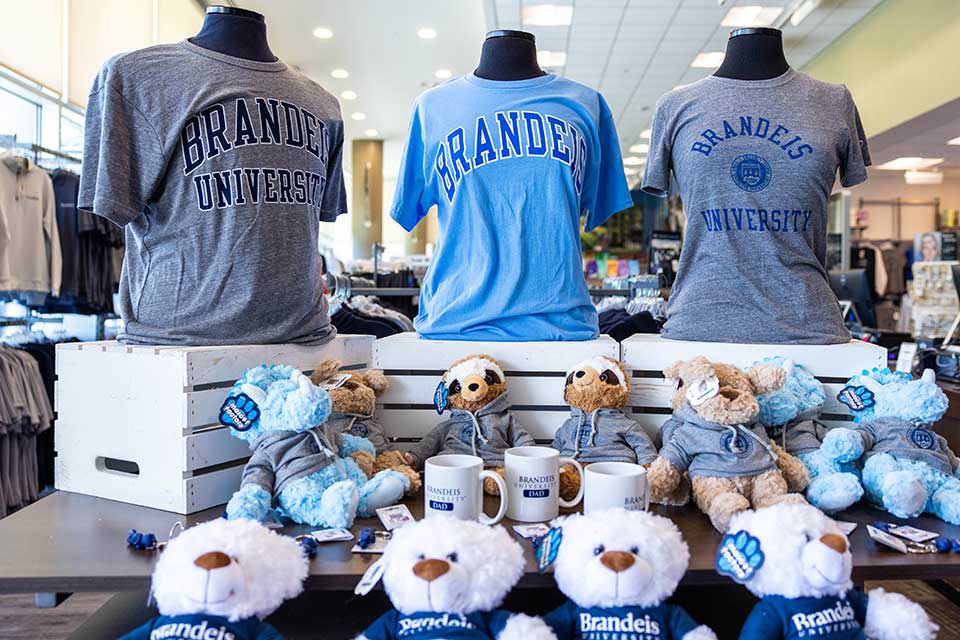 Bookstore
Employees are entitled to a 10% discount on most items at the Brandeis University Bookstore, including clothing, books, jewelry, cosmetics and CDs. Candy and specialty ordered books are excluded.
Commuter Benefits Program
Brandeis' commuter benefits program enables eligible faculty and staff to purchase MBTA passes and pay for commuter parking via pretax payroll deduction, thereby reducing their overall tax burden. For 2023, up to $300 of the monthly cost of each benefit may be excluded from state and federal taxable income. To qualify for these benefits, the expenses must be employment-related and transacted via payroll deduction. The program is administered by WageWorks.
Group Auto, Home and Renters Insurance
Employees may be eligible for discounts on auto, home and/or renters insurance through Liberty Mutual Insurance Co. For more information call or email John King, Liberty Mutual, 857-224-7473 (office), 603-828-4615 (mobile).
InsurChoice
InsurChoice a new employee discount program that offers many amazing discounts, cash back offers and discounted gift card from over 200,000 vendors to choose from. Enjoy savings on….
Auto, electronics, apparel, local deals, education, entertainment, restaurants, health and wellness, beauty and spa, tickets sports and outdoors, and much more!
Pet Insurance
Our pets are our families, and you want your pet to be happy and healthy. Pethealth insurance through the ASPCA and underwritten by United States Fire Insurance Company can help you manage high veterinary bills and ensure that your pet gets all necessary care.
Accidents - Illnesses - Dental Disease - Hereditary Conditions - Behavioral Issues - Exam Fees - Diagnostics - Treatments - Alternative Therapies - Chemotherapy
Why choose us?
No upper age limits
Fast reimbursement
No networks
Online claims management
Pet Virtual Care
Free one-year pet care membership exclusively for InsurChoice customers.
Unlimited video and text vet visits
24/7 with no appointment required
Discounted prescriptions and OTC meds
Travel Insurance
Emergencies happen and plans change! When the unexpected happens, with Travel MedEvac, you know the right plan to fit your needs is essential in an ever-changing travel environment.
Whether it's covering the cost of a medical evacuation, hospital/physician expenses or a canceled trip, including no exclusions for COVID-19, Travel MedEvac has a plan that matches your style of travel. Plans include trip cancellation coverage with a "Cancel For Any Reason" option as well.
So whether you want coverage for a specific trip, are a frequent traveler looking for an annual multi-trip plan or you want to enhance your protection by adding a separate "hospital of choice" medical evacuation plan, Travel MedEvac is there when you need us most.
Museum and Theater Passes
The university provides discounted tickets or free passes to the Museum of Fine Arts, the Museum of Science, and the New England Aquarium. You may purchase your tickets through our online ticket portal. Purchases may be made by credit or debit card. All tickets must be purchased in advance and are non-refundable. This program is limited to faculty, staff and postdocs. Please allow 2-3 business days to process your request.
For more information, call the Office of Human Resources at ext. 6-4474 or email.
Note: The mailbox is not monitored during the weekend. Please plan your trip ahead of time.
Special Rates on Goods and Services
The Office of Procurement Services has negotiated special rates on a variety of goods and services with many of our preferred vendors to include discounted pricing that is extended to faculty and staff. For more information visit the procurement and business services website.