The Brandeis Seal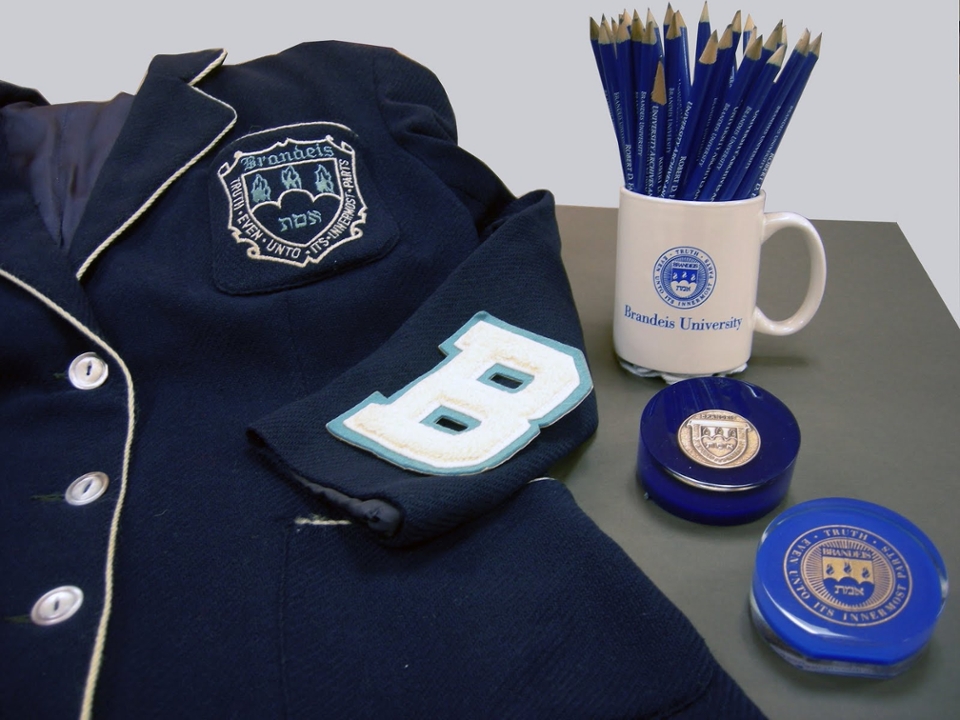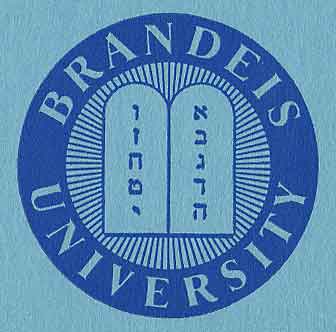 The Robert D. Farber University Archives and Special Collections receives many questions about the Brandeis University seal, which has undergone several revisions over the course of the school's 60-plus year history.
In 1948, the "Brandeis University Bulletin" (course catalog) showed a simple circular seal with the words "Brandeis University" surrounding two Tablets of the Law; the tablets were inscribed with the first ten letters of the Hebrew alphabet.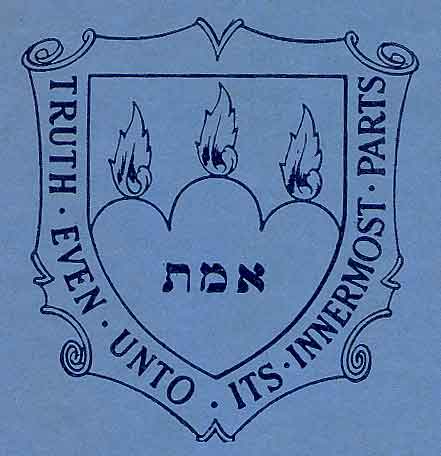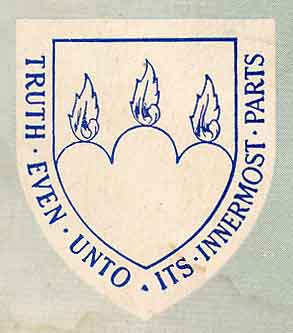 The university's first president, Abram Sachar, transformed the seal into a more secular symbol designed by Kenneth Conant, a professor of medieval history at Harvard University and an expert on heraldry. Conant created a shield containing an image of three mounds of ice with three licks of fire rising from them—representing a literal translation from the Yiddish: Brand (Fire) and Eis (Ice). The number three was a reference to the city of Boston, which was built on a trimount and could be seen from the Brandeis campus. President Sachar decided to surround the shield with a quote from Psalm 51: "Truth Even Unto Its Innermost Parts."
The second seal was delineated by a simple line, but in 1950 an ornate Baroque framing appeared and the Hebrew word "Emet" (Truth) was newly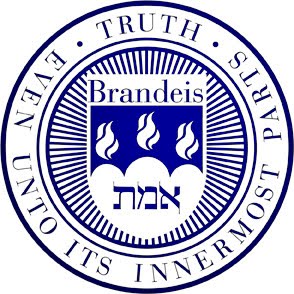 inscribed on the trimount.
This design continued until c.1983, when the current blue and white seal of a shield within a circle was introduced. A committee was then formed to evaluate the new unofficial seal. Though committee members recommended that the heraldic shield be replaced by a book, the shield remains to this day.
Comments
In 1983, University President Evelyn Handler changed the seal from a large shield to just a single flame (by itself). It appeared she was doing this as part of a larger effort to remove many of the more traditional and Jewish aspects of Brandeis' identity. The seal with "emet" was brought back within a year, but the traditional shield and Hebrew text was reduced in size and placed inside a large circular frame. It would be nice to see the traditional shield return as the Brandeis seal.