Lawrence Wien Collection Now Available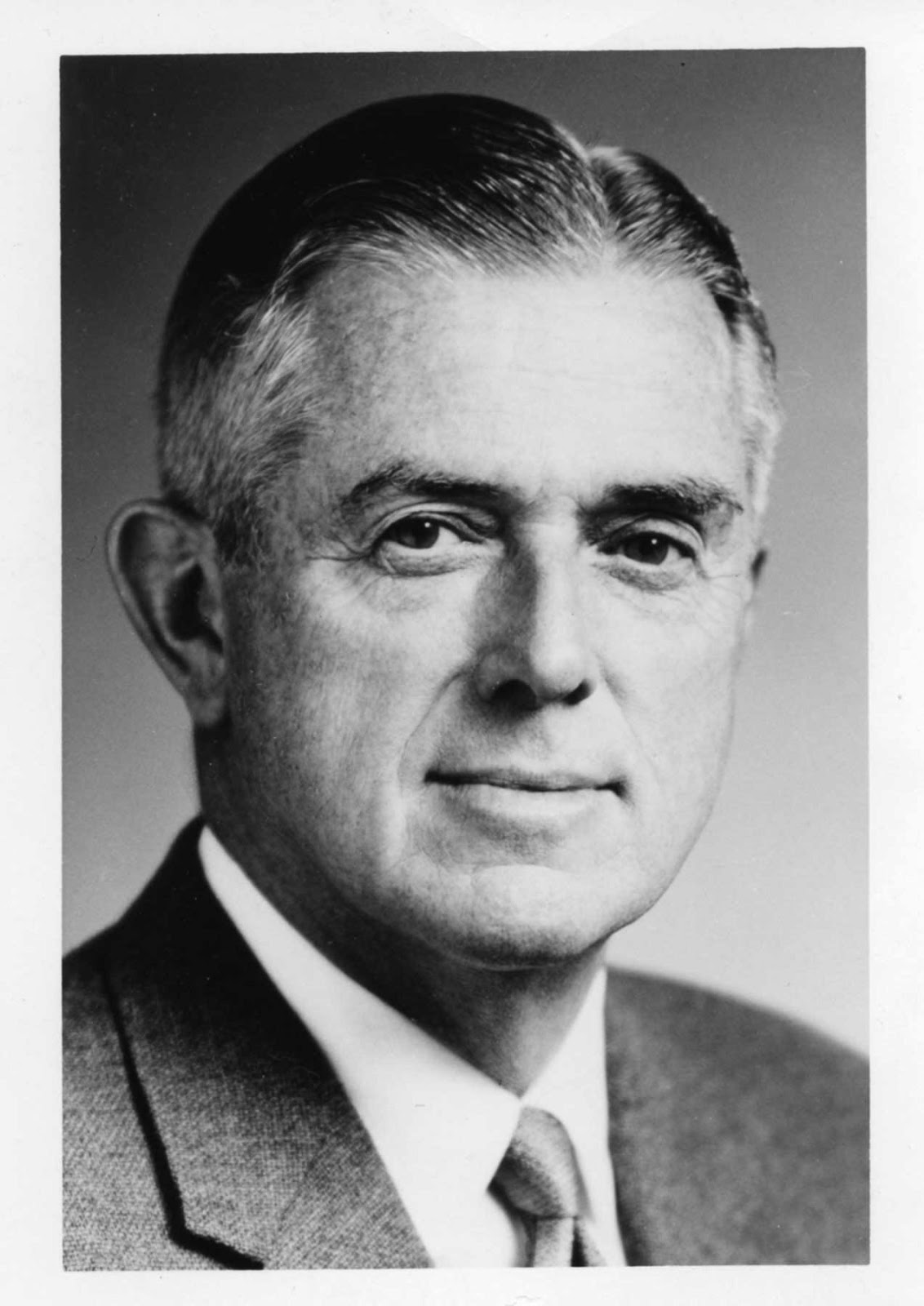 Lawrence Wien (1905-1988) played a variety of important roles in the Brandeis community, serving as a member of the Board of Trustees and benefactor to the university from its founding until his retirement in 1984. Wien, a lawyer and real-estate investor, donated generously to Brandeis, most notably founding the Wien International Scholarship Program (WISP), funding the creation of the Faculty Center and supporting the placement of the Louis D. Brandeis statue on campus.
The Brandeis University Archives holds the personal papers of Lawrence Wien, including correspondence between Wien and people from around the world, along with early data and responses to WISP, dating from 1958-1988. This collection contains letters to Wien from gracious WISP scholars, press clippings related to Brandeis, and programs from a variety of events that he attended and hosted while affiliated with Brandeis. Of special note is the large number of photographs in the collection depicting Brandeis throughout its history in the eyes of a trustee. The impact of Lawrence Wien can be clearly felt throughout the collection, as personal letters from WISP scholars constantly reiterate affection and appreciation.
WISP has brought scholars to Brandeis from around the world since 1958. Receiving significant financial support from Brandeis for tuition, housing and a round-trip plane ticket, WISP students are encouraged to apply their skills in their home countries to grow international discourse and ideas. In the hope of broadening international dialogue and cooperation, Wien sought to make Brandeis a center for international coexistence studies. His support for the university was far more than financial. Letters to Wien from WISP scholars throughout his life show the gratitude that students, administrators and others shared for him. Following his appointment as the fourth chairman of the Board of Trustees in 1967, Wien sought to radically expand his international scholar program, giving an additional $2.5 million. Leading by the example of his significant philanthropy, Wien single-handedly established the single largest and most expansive privately funded international scholar program in the country.
Many of Wien's donations to Brandeis took the form of endowments. In explaining his largess, much of which was contributed during his lifetime, Wien explained that he received great pleasure in giving donations. In a 1967 interview with the Boston Globe, Wien said, "You either die with a lot of money or you give it away in some way that gives you pleasure." For Wien (affectionately known as Larry by his friends and acquaintances alike), pleasure took the form of providing financial gifts to his alma mater, Columbia University, acting as a patron of the arts in New York, working with the Federation of Jewish Philanthropies and serving as a trustee at Brandeis University.
From the beginning, the Wien International Scholarship Program has served as a unique opportunity for many of the scholars who have participated in its mission. With the goal of furthering international understanding and cooperation, WISP has very few requirements for applicants's nationalities and areas of study, in the hope that this would expand the applicant pool and encourage a great dialogue and discussion on campus. The community of scholars that WISP forms draws connections across the world. Frequent letters to Lawrence Wien from his acquaintances include mentions of WISP scholars in their home countries and the immense credit they bring to their communities and the program that educated them. When one Wien alumnus learned of the death of Wien's first wife, Mae, he sent his regrets, describing her as a mother to all WISP scholars, just as Wien himself was a father to them (he was affectionately referred to as Dad Wien by his legal partners, WISP scholars and Brandeis' first president, Abram Sachar). Adding to the outpouring of support and affection for Wien on his 80th birthday, one former scholar sent a cartoon he had drawn for Wien, depicting a computer translating all of his birthday cards and a person thinking, "I bet very few people receive such multilingual birthday greetings. The caption reads: "News: a special computer used for translating b-day greetings sent to Mr. L. Wien…."
Nearly all of the letters to him found in this collection, largely personal correspondence, share jokes and kind words with Wien. With correspondents such as Ronald Reagan, Brandeis presidents and many others, it is easy to discern that Wien was a well-respected individual whose impact on his community was immense. In a letter sent by the Office of International Programs at Brandeis to Wien following the 30th anniversary of WISP in 1988 (his last public appearance, during which he gave an emotional speech discussing his life and philanthropy and announced his terminal cancer), the author spoke of a WISP alumnus who came into his office to tell him about a dream. In this dream, the former student "had dreamed that we [WISP scholars] had all prayed together after our dinner that you would be healed; and he felt that if all of us, from so many different cultures and religions, prayed to our several gods together, it could not fail to help you." Such love and affection for Larry Wien is shown in letters to him throughout his life, as he acted selflessly and kindly, always looking beyond himself to a global community that showed a constant appreciation for his generosity. Sadly, Lawrence Wien passed away a little over a month after the 30th anniversary of the program that bears his name.
Wien's immense impact on Brandeis since its founding helped the university to grow financially and academically and to take a leading role in the world of international education. As a close friend of Brandeis' first president and as a generous and thoughtful leader, Lawrence Wien was able to influence the growth of Brandeis as a strong vibrant institution from its earliest, idealized beginnings.