Ralph Norman: A Gifted Presence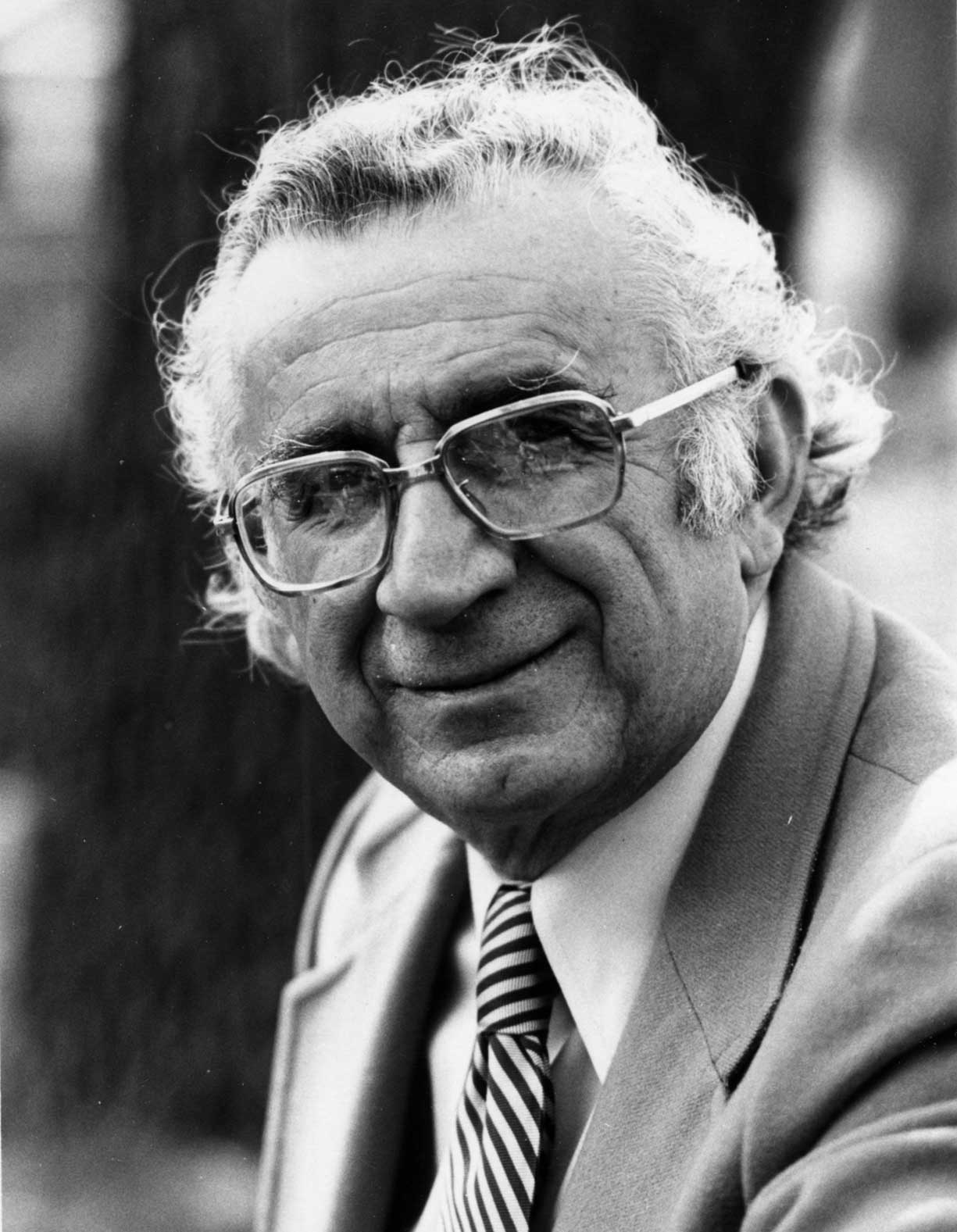 Before Brandeis officially opened in the fall of 1948, a portrait photographer with a studio on Newbury Street was hired, on a contractual basis, to document the emerging university. In 1950 Ralph Norman became Brandeis' first university photographer and was well on his way to becoming one of the most beloved members of the Brandeis community. Over the course of 33 years, Norman photographed the growth and development of the university, creating a visual trove that has become indispensable to the work of the University Archives.
Norman was originally from Roxbury, Massachusetts and dropped out of school at the age of 14 to help support his mother and sisters. He was an accomplished boxer and bowler, the latter ability transforming his career path from grocery worker to celebrated photographer; in 1928 Norman won a bet on a bowling game and in the process acquired his first camera equipment, along with photography lessons. Soon thereafter he created a darkroom and enlarger in his bathroom and would later teach his wife to print as they embarked on the wedding photography business.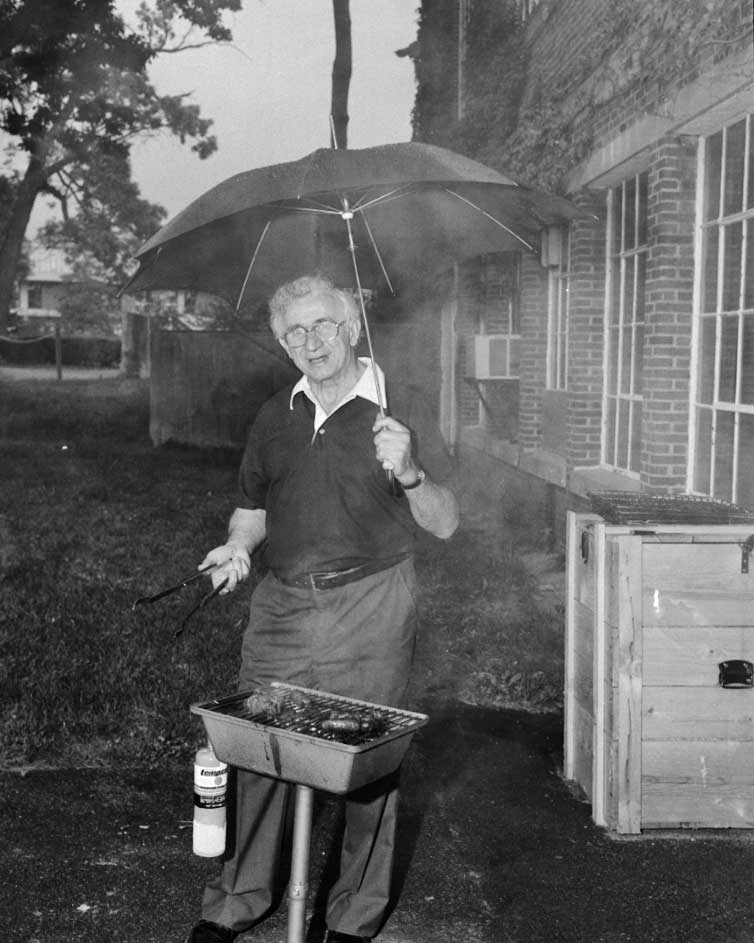 When Ralph Norman began to photograph Brandeis, there were approximately 107 students and 13 teachers on campus, which made for a very close-knit community. Norman's giving and loving yet no-nonsense character quickly made him the go-to person for anything from car rides to campus, to personal advice, to financial loans. He sponsored and participated in many types of events, parties and picnics on campus. In 1950 he decided to throw a barbecue for the first graduating class (Class of 1952) and it was so popular that it grew to become an annual event attracting hundreds. Brandesians still enjoy the Annual Ralph Norman Emeritus Barbeque.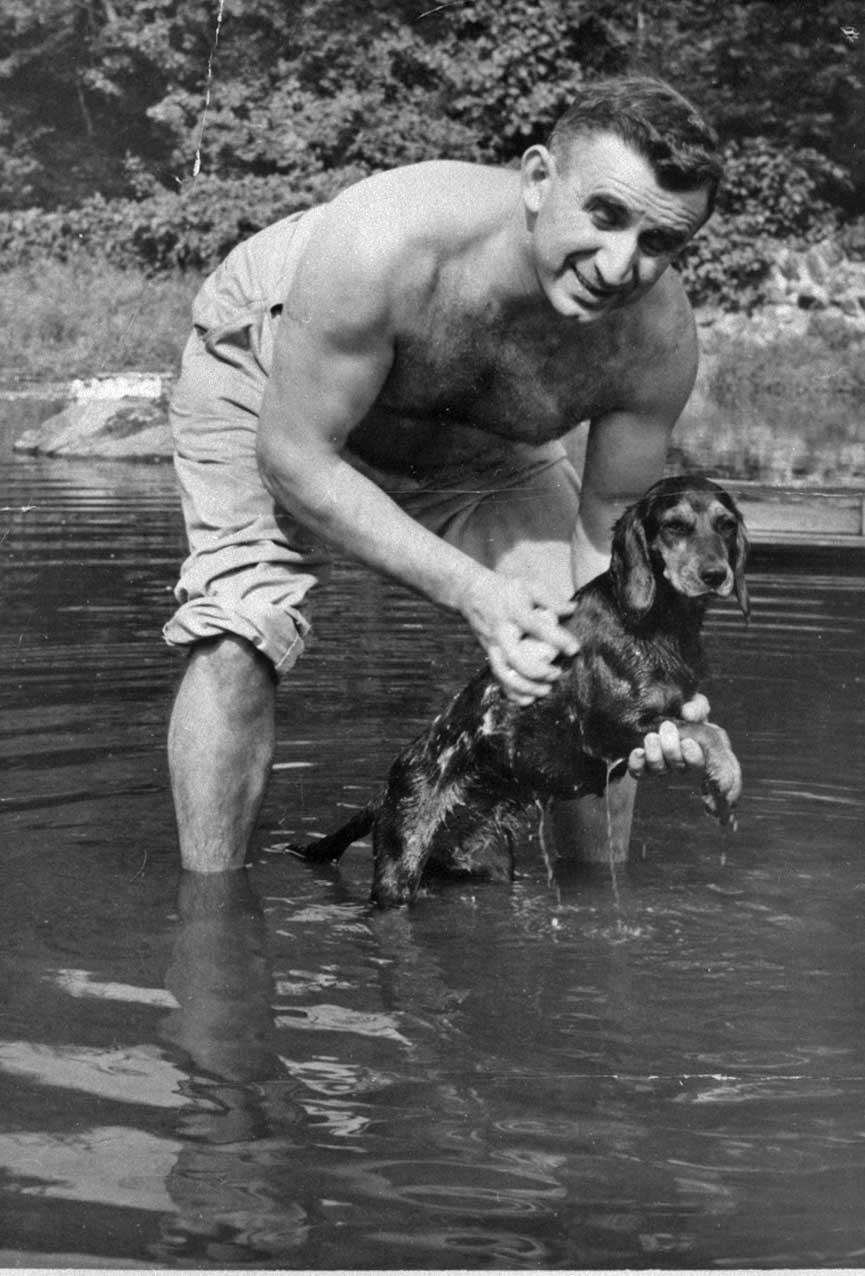 Norman was very fond of his several dogs and they became welcome fixtures on campus. The name chosen for the popular campus coffeehouse located in the Castle—the same coffeehouse that inspired alumni creators of the TV series, Friends—was inspired by Norman's beloved dog, Cholmondeley.
In 1977 Brandeis awarded Norman with an honorary Master of Arts degree. The citation noted: "Behind the shutter, your enchanting patter and spontaneous smile have made you a campus treasure." In 1981, the year of his retirement, a student loan fund was established in his name. Three decades of Norman's photography became the basis for the university's striking 40th-anniversary publication, "From the Beginning: A Picture History of the First Four Decades of Brandeis University" (1988).
In 1983 at the age of 69, Ralph Norman became blind due to an eye disease. However, this disability did not stop him from teaching photography and becoming president of a camera club at his retirement residence in Florida. He died on July 8, 1995, by all accounts still a kind and wonderful man who considered himself to be very lucky.
Sources
University Photography Collection finding aid

Ralph Norman Memorial Service program, 1995, University Photography Collection

Miami Herald, 1986