Brandeis National Women's Committee: The First Fifty Years
1948
Brandeis University National Women's Committee (BUNWC) is Founded by Eight Visionary Women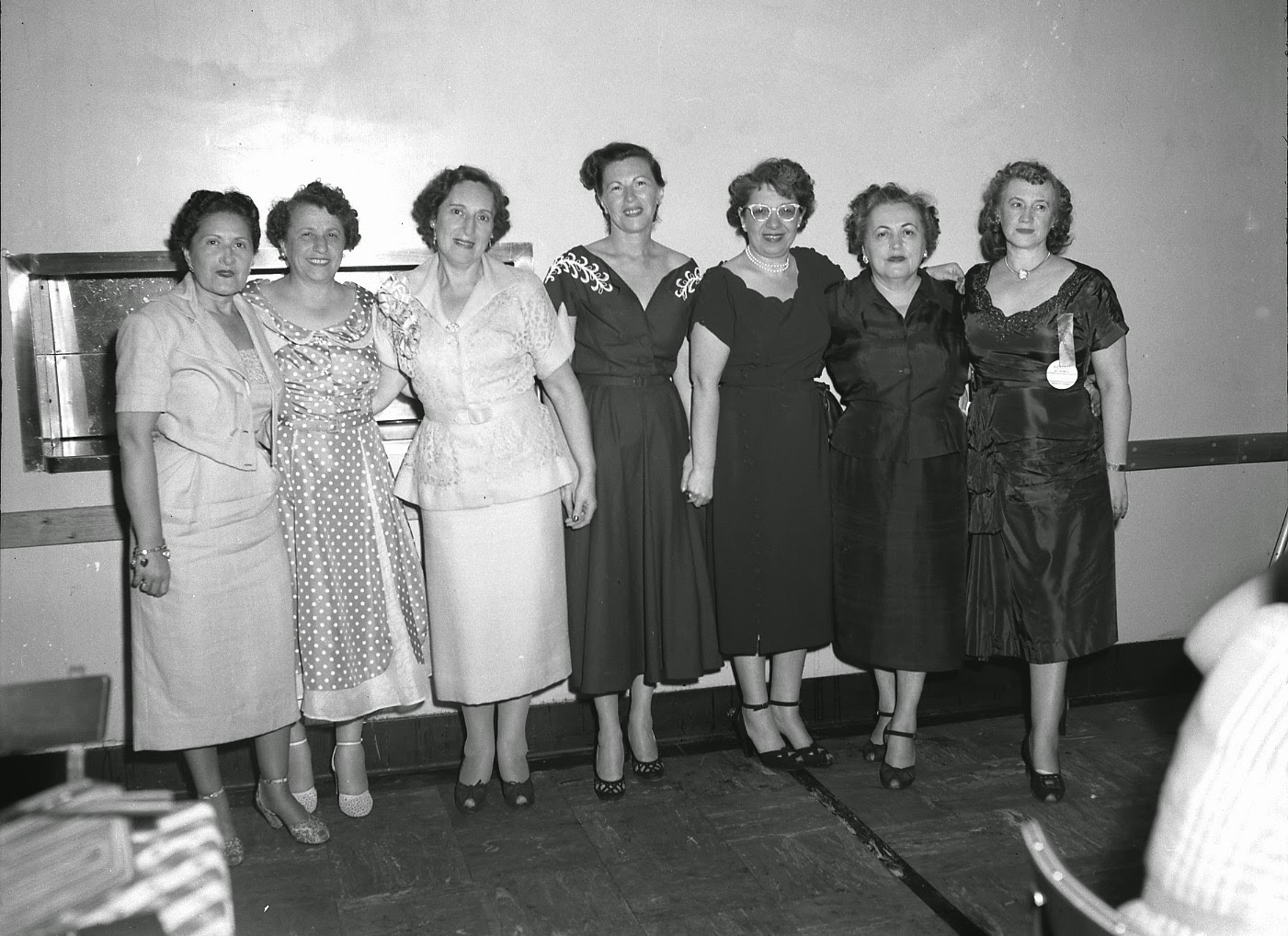 By the time Brandeis opened its first library in a converted horse stable, an inspired group of eight women had already organized a small army of volunteers to raise funds for its operation. Membership in BUNWC, now one of the largest "friends-of-a-library" groups in the world, swelled overnight with women from coast to coast anxious to make this Jewish-sponsored nonsectarian university a success and its library first rate.
1956
Faculty Create Study Groups
Brandeis faculty linked BUNWC members nationwide to Brandeis by creating study group materials for use in chapters throughout the country. Thousands of members continue to meet in small groups in homes, public libraries, and community centers to study everything from Shakespeare to American Jewish humor, using almost 100 syllabi and discussion guides written by the faculty.
1968
BUNWC's Awards First Sachar Medallion
BUNWC established the Abram L. Sachar Silver Medallion Award to honor Brandeis' founding president and to recognize women who made outstanding contributions to public education and awareness. Awarded annually, recipients have included actress Helen Hayes; opera director Sarah Caldwell; historian and author Doris Kearns Goodwin; scientist and antinuclear activist Helen Caldicott; Jehan (Mrs. Anwar) Sadat; Nobel Prize winner Rosalyn Yalow, journalists Nina Totenberg and Anna Quindlen, a cancer specialist Susan Love, MD; and Holocaust survivor and human rights activist Gerda Weismann Klein.
1973
Faculty Goes on the Road for BUNWC
Brandeis faculty members "hit the road" for the first time to lecture in BUNWC chapters, giving Brandeis greater visibility in communities all across the country and providing a vital link to the University for supporters thousands of miles from "University Outreach," attracting 5,000 people per year to stimulating lectures on culture, history, politics, world events and the arts.
1977
BUNWC Funds Student Salaries for Library Work
BUNWC combined financial support for the libraries and for students working there through its new Library Work Scholar program. Approximately 150 students work in the libraries each year as part of their financial aid packages. Library Work Scholar has become one of BUNWC's most popular programs, raising as much as $250,000 per year.
1982
BUNWC Grant Launches Automation of Libraries
A $250,000 grant from BUNWC helped fund the automation of the card catalogue in the libraries. This marked the start of a multi-million dollar technology program, much of it funded through the BUNWC's Library Technology Fund. BUNWC donations eventually upgraded the libraries' wiring infrastructure and computer network to create 900 state-of-the-art access points to the Internet for students, faculty and library staff.
1996
BUNWC Brings Library Holdings to One Million Volumes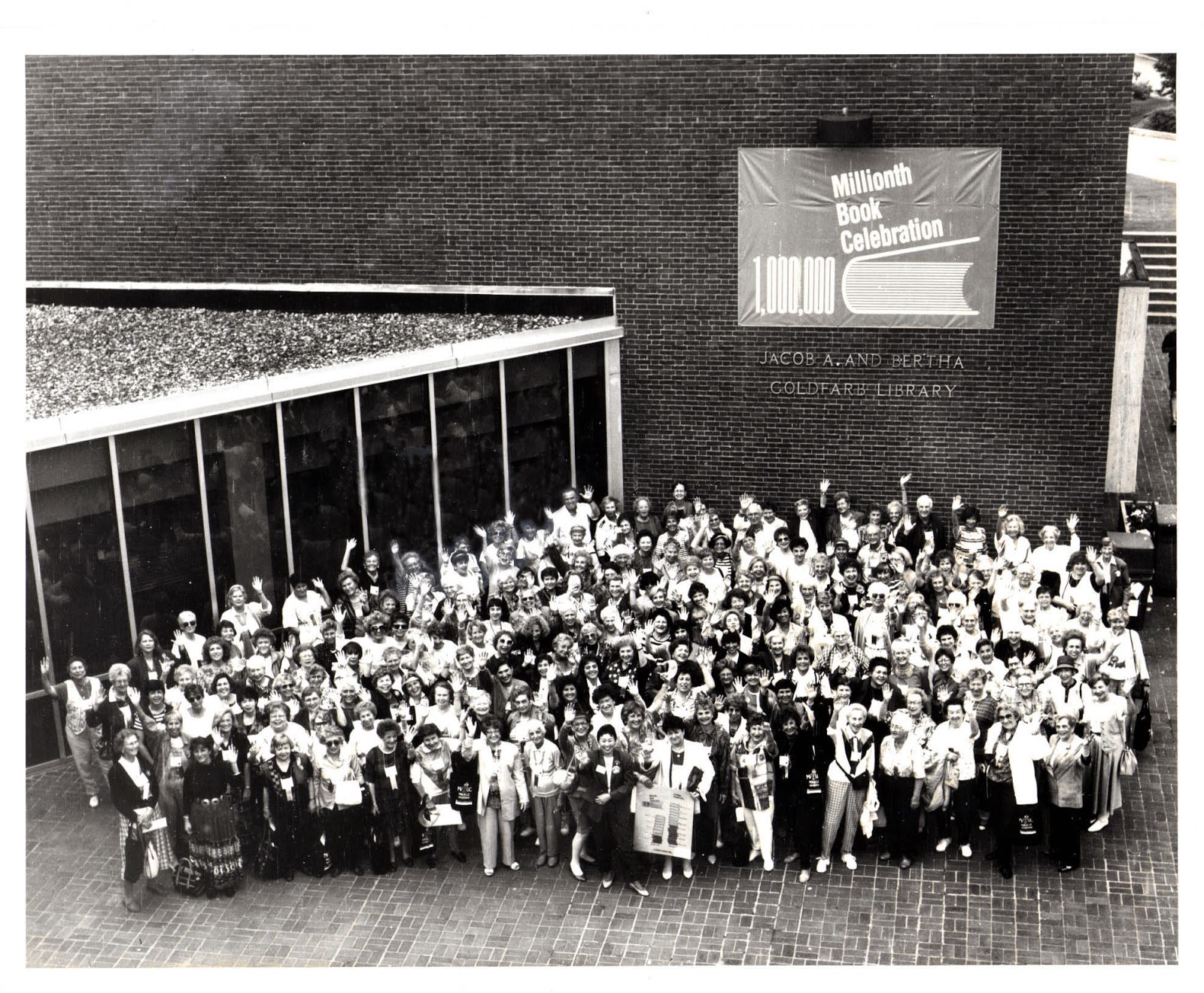 A major fund raising campaign BUNWC brought to one million the number of books in the libraries' collections, making the Brandeis libraries the fastest growing of almost any other private university library in the country. BUNWC presented the millionth book to the libraries, a rare first edition set of "The Law of God" by Isaac Leeser, the first English Bible published for the American Jewish community, along with more than $500,000 raised to establish an endowment for the American Judaica collection.