Perry Miller Collection on the Colonial Religious Experience in America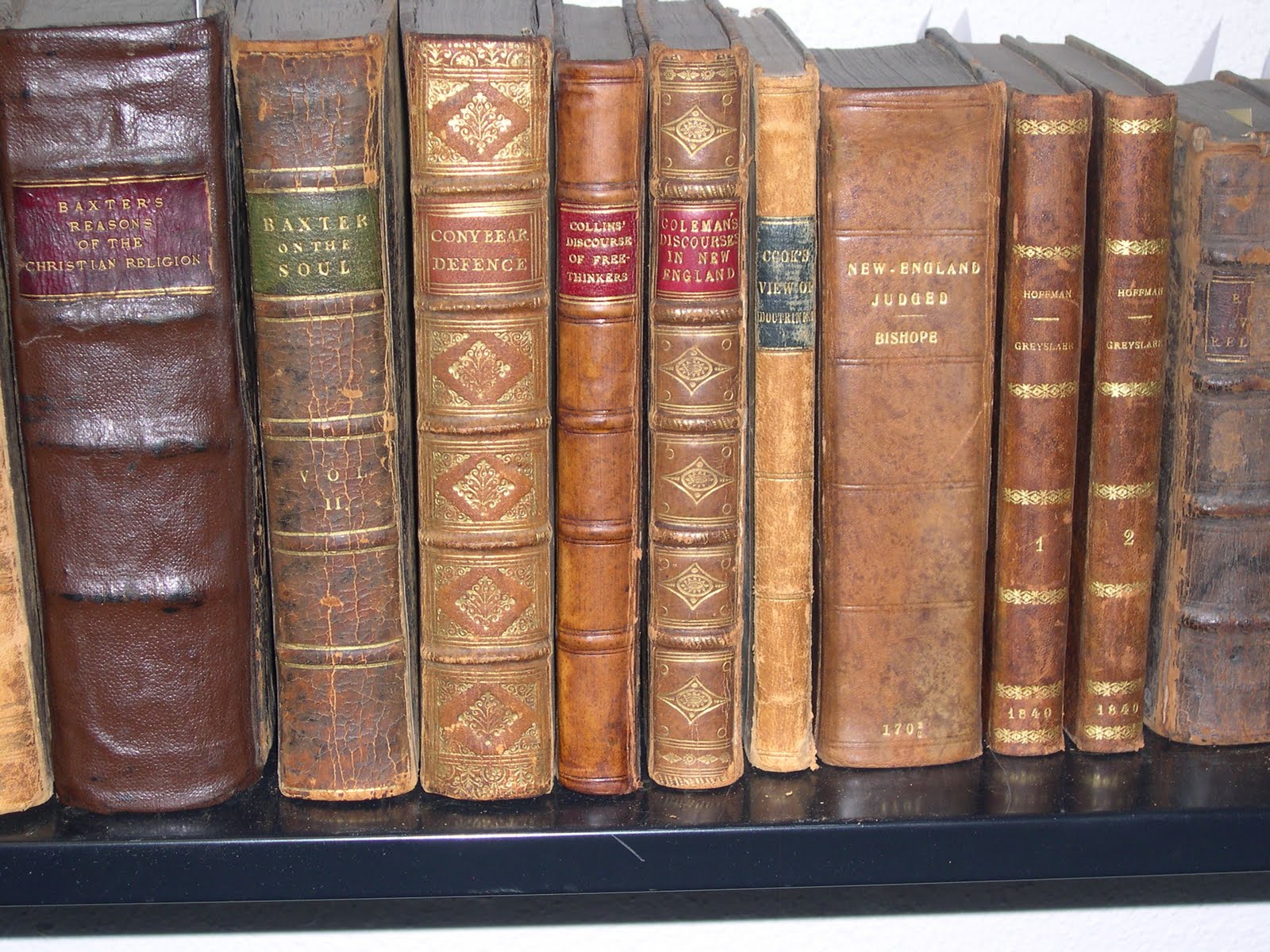 The Robert D. Farber University Archives and Special Collections Department holds an extensive collection of 17th- and 18th-century works of religion, history and law as part of the personal library of the late Harvard University Professor Perry Miller, who died December 9, 1963. Brandeis University acquired the collection in the fall of 1964 from Miller's widow, Elizabeth Miller. While most of Perry Miller's nearly 2,500-item collection resides in the Bertha and Jacob Goldfarb University Library, Archives and Special Collections houses a small portion of about 200 rare and first-edition books that have significant historic and literary value.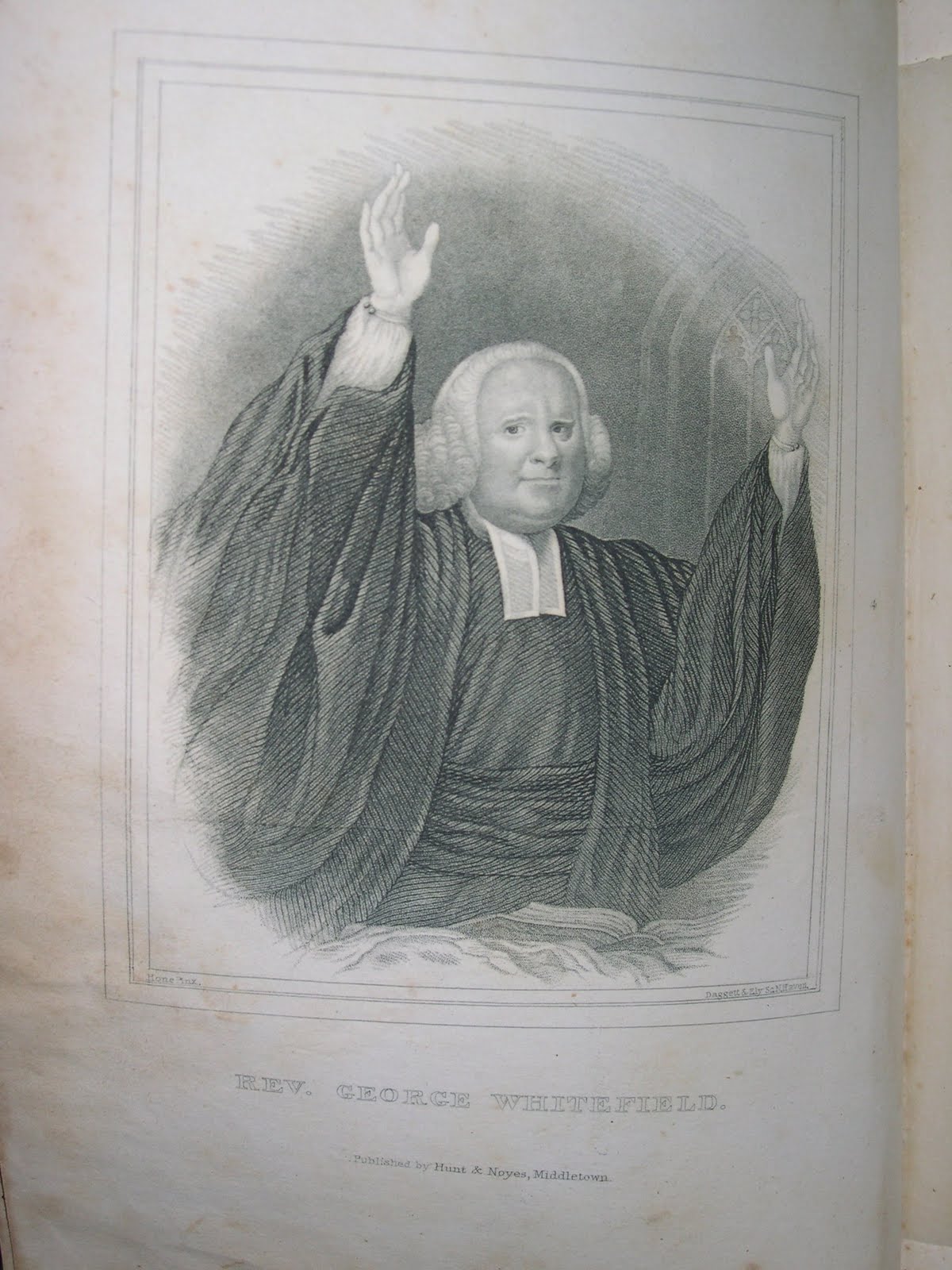 Born in Chicago, 1905, Miller received his bachelor's degree from the University of Chicago in 1928 before beginning graduate work in American Literature at Harvard in 1931. Miller attributes his decision to study 17th-century New England Puritanism—despite his professor's warnings that the field had been exhausted—to an "epiphany" he experienced as a young man while hunting adventure on the banks of the Congo River. "It was given to me, equally disconsolate on the edge of a jungle in central Africa," Miller wrote in 1956, "to have thrust upon me the mission of expounding what I took to be the innermost propulsion of the United States…."[1] Back in graduate school, Miller began his search for the "drums of case oil flowing out of the inexhaustible wilderness of America," in the Puritan migration from Europe to North America.[2]
Miller challenged the dominant view of Puritans as repressive and reactionary, portraying New England's founders as emotional individuals who struggled to balance the overwhelming experience of migration with absolute piety and the belief that the future of mankind depended on the success of their settlement. Thus, New England Puritans shared a profound sense of mission that informed the establishment and guided the development of Massachusetts Bay Colony. How Puritans grappled with, explained and justified that mission—or, as the title of Miller's 1956 book, "Errand into the Wilderness," suggests—in light of the extreme challenges and obstacles preventing its success provides the foundation for subsequent American intellectual life.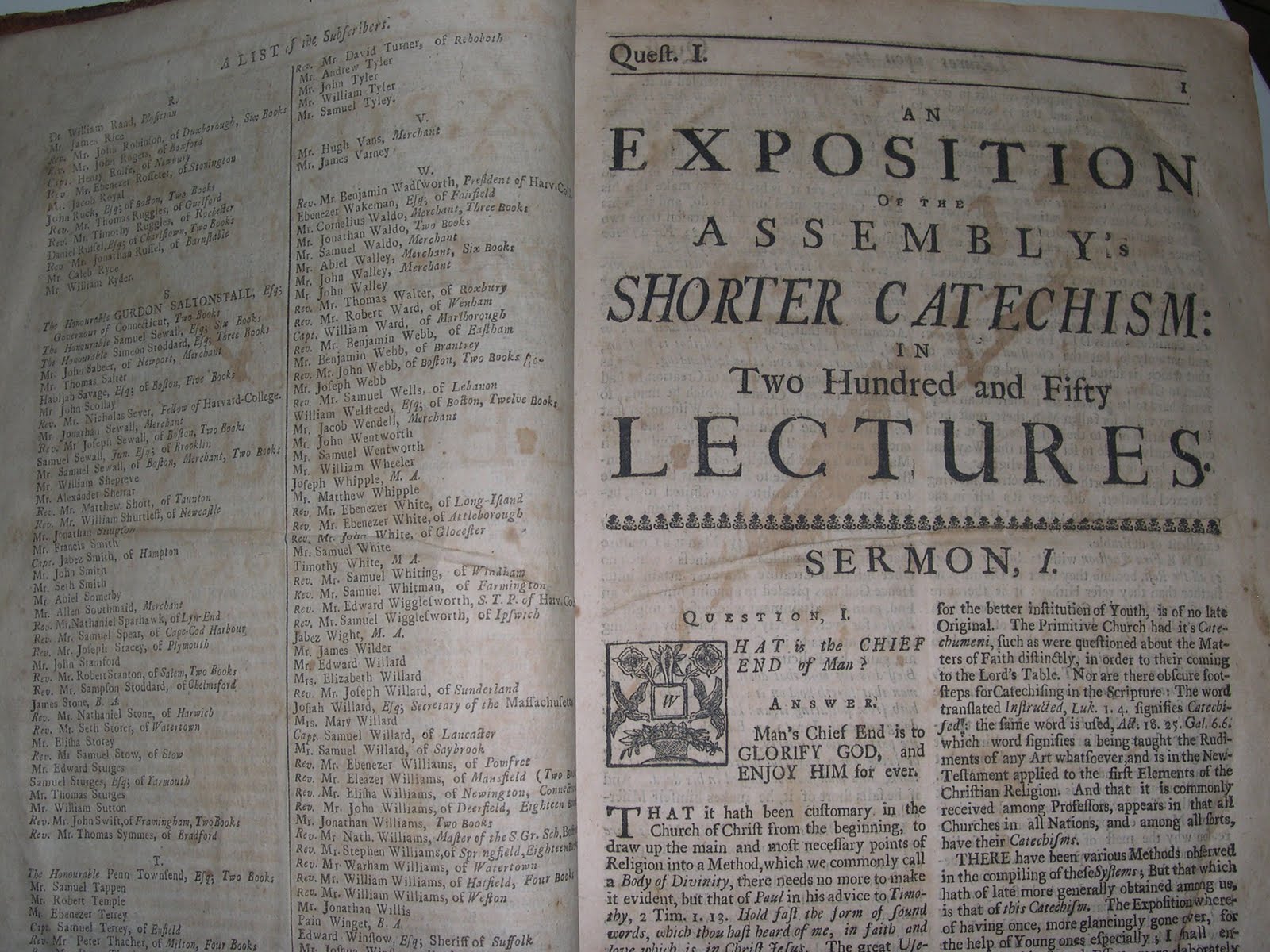 Miller filled his extensive library with the works of Puritan theologians and 17th-century intellectuals who profoundly influenced New England colonial leaders. Among Miller's books is a 1634 edition of John Preston's "The New Covenant, or The Saints Portion." Miller considered this work, originally published in 1630, a "prerequisite to any understanding of thought and theology in 17th-century New England."[3] In it, Preston, an English Puritan minister and master of Emanuel College, laid out the philosophy of the covenant—the idea of a mutual obligation between God and the individual—which, he argued constituted "one of the main points in Divinitie."[4]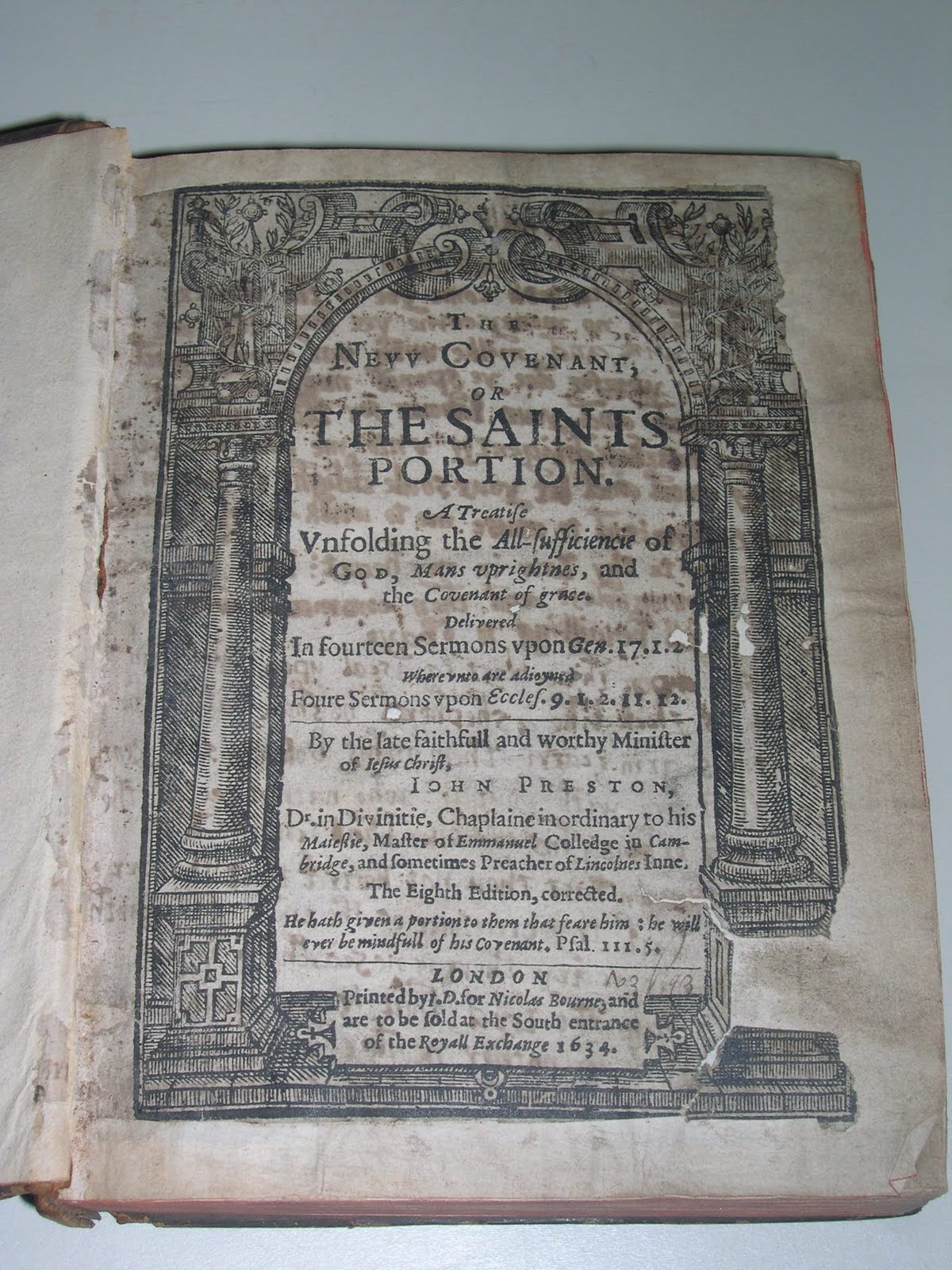 In addition to Preston, Miller also managed to find and purchase a first edition of Samuel Willard's "A Compleat Body of Divinity," which at the time of its publication in Boston, 1726, represented the largest volume produced by a colonial press.[5] The tome consists of weekly lectures delivered by Willard from 1688 until his death in 1707 in which he attempted to "clarify and explicate" Puritanism in light of Anglican attacks. Two of Willard's students at the Old South Church in Boston, where he had been pastor since 1678, published "A Compleat Body of Divinity" posthumously.[6] Nearly 250 years after its publication, Miller wrote that the book continued to serve as "a landmark in American publishing and a magnificent summation of the Puritan intellect."[7]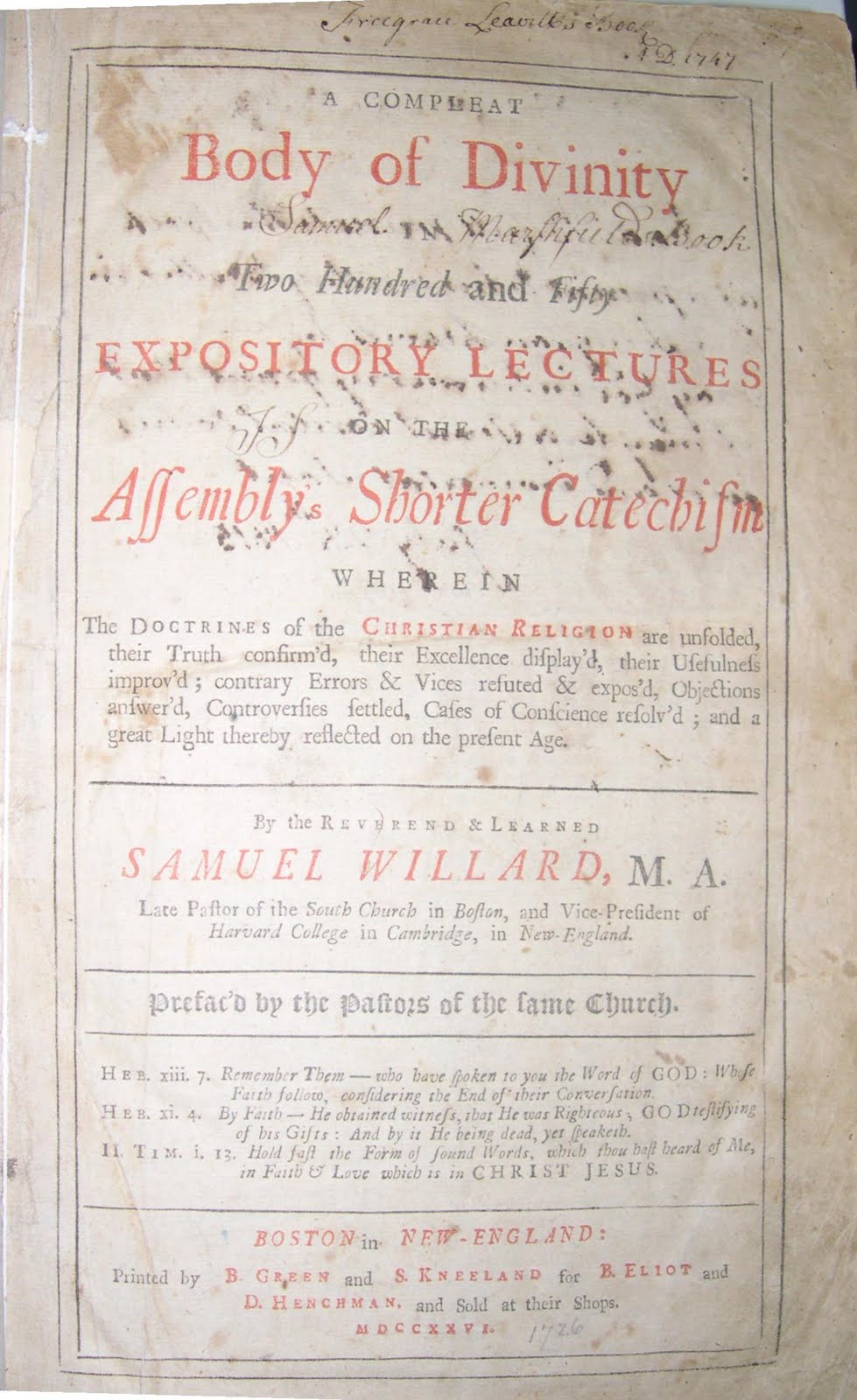 Although famous for his contribution to the scholarship on Puritan thought and American intellectual history, Miller also taught American literature, including "an unforgettable course" on American Romanticism.[8] The Harvard professor thus filled his library with several works by important Romantic authors, including James Fenimore Cooper and Washington Irving. Cooper, whose "Last of the Mohicans" earned him recognition as a first-class novelist, also wrote travel literature. Miller's collection includes an original copy of Cooper's two-volume "Sketches of Switzerland," published in 1836 as the first part of his travel series, "Gleanings in Europe." Miller explained the success and appeal of Cooper's work, writing that the author "more than any other single figure held up the mirror in which several generations of Americans saw the image of themselves they most wished to see—a free-ranging individualist."[9]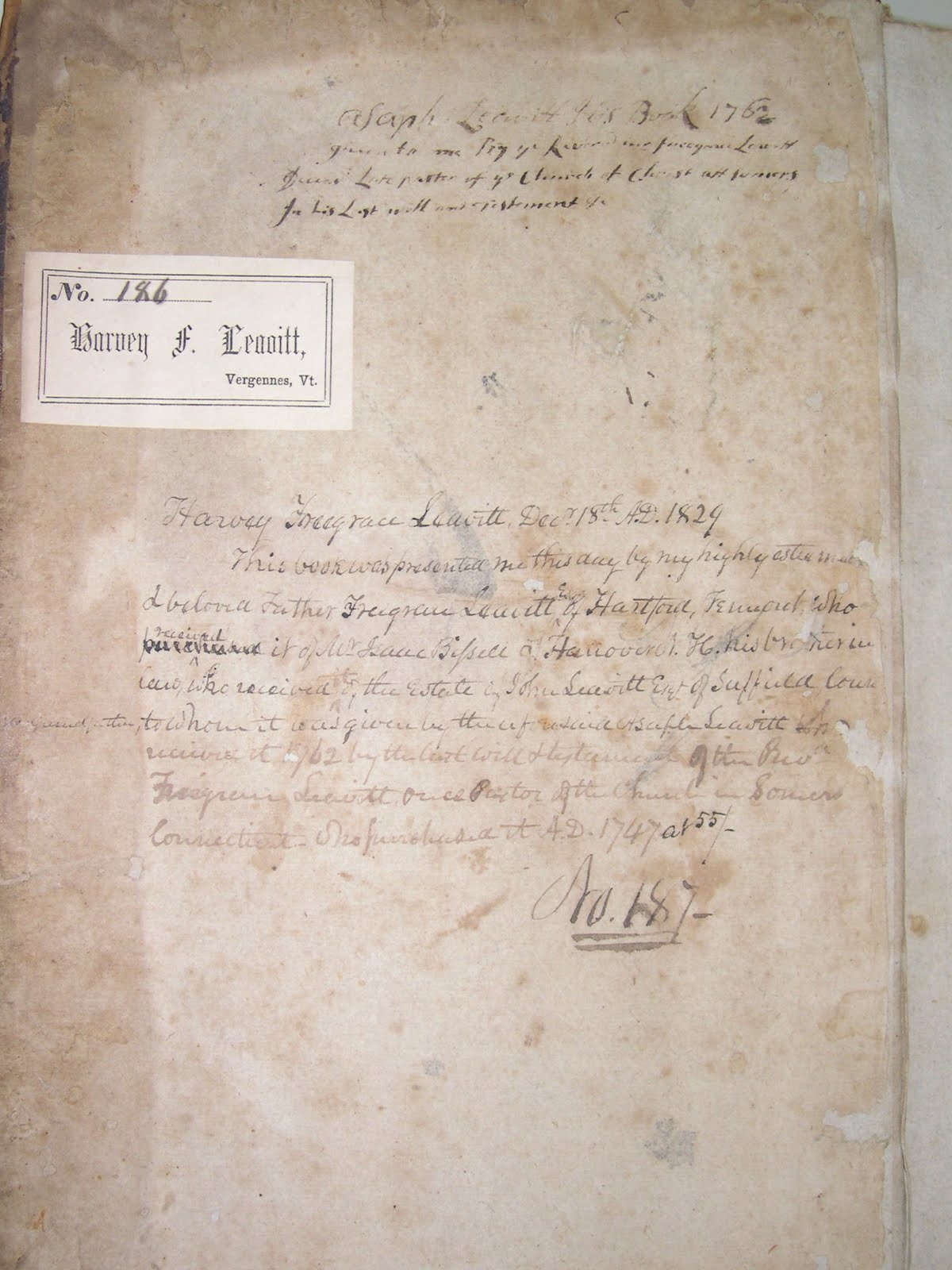 The wide range of subjects covered in Miller's library supports the notion that the professor viewed himself as free-thinking. In addition to his immense collection of books on history and literature, Miller also acquired rare and first editions on science and law. These include tracts by Hugo Grotius and Matthew Hale, as well as Henry Pemberton's "A View of Sir Isaac Newton's Philosophy." Pemberton, an English physician, served as Newton's "collaborator and disciple," and indicated in the preface that he tried to convey Newton's philosophy in simple and non-mathematical terms.[10]
Miller's library also sustains his strong belief that "the mind of man is the basic factor in human history."[11] From 17th-century Christian theology to 19th-century transcendental literature, Miller acquired works that impressed American intellectual development. Additionally, these important works of religion, history, law, science and literature reveal Miller's steadfast commitment to uncovering the motor of the American experience.
Notes: