Miniature Books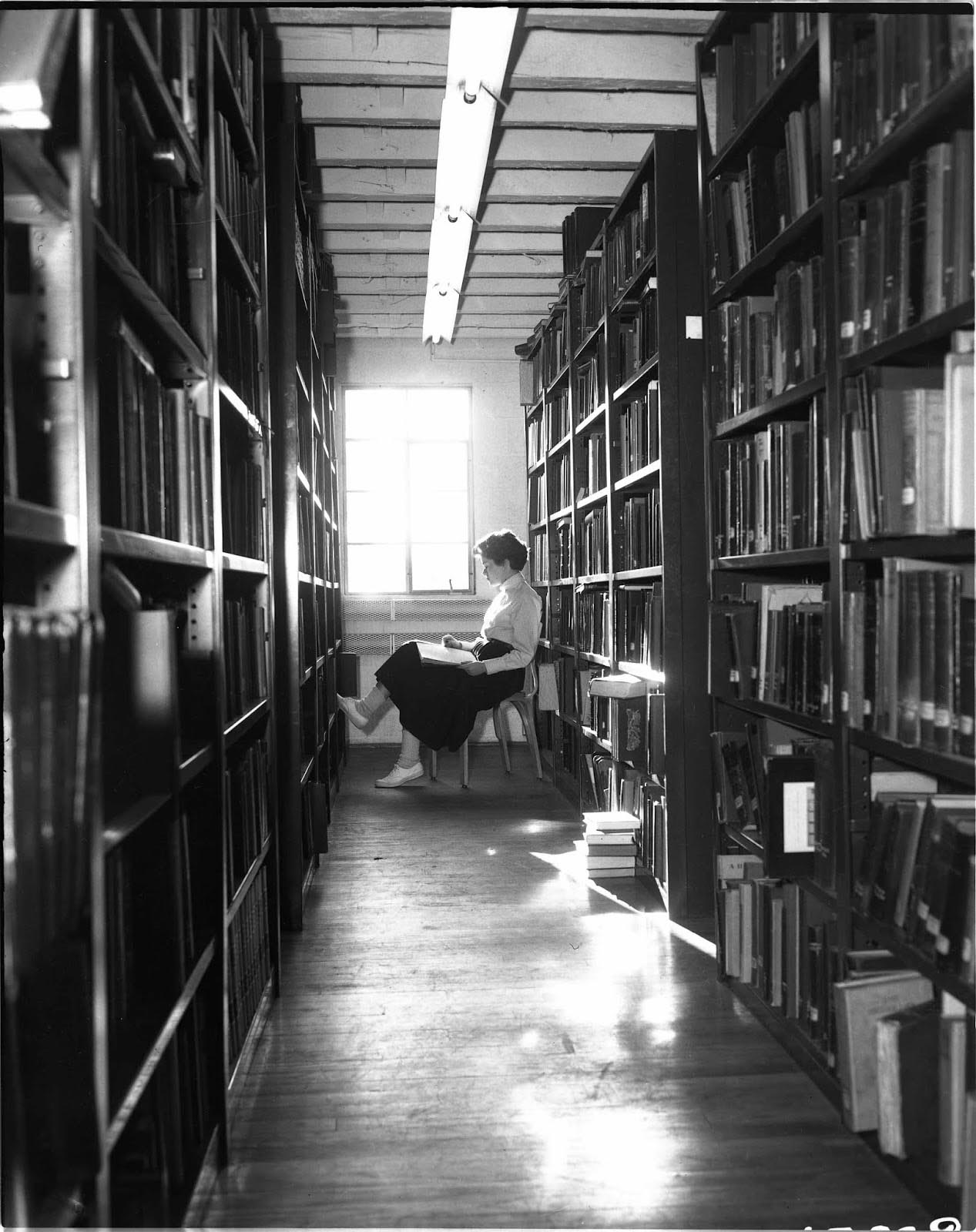 How does one define a book? Most commonly, a book (or "codex") is defined as a written or printed work that consists of pages sewn or glued together along one side that has some kind of cover, or a set of blank pages meant for writing or keeping records that is bound together. However, books did not start out looking like the typical modern books that might spring to mind. "In ancient Mesopotamia (current-day Iraq), baked clay tablets incised with tiny cuneiform script, which was based on picture-symbols, were used in the writing of several languages, most notably Sumerian, Babylonian, and Akkadian."[1] Cuneiform, an ancient form of writing that uses pictographs and phonograms, dates back to 3500 BCE. Following the clay tablets, the Egyptians wrote on rolls of papyrus, which was made from a native plant. Years later, the prevalent medium became parchment (sheets made from tanned animal skin) and vellum (made specifically from calf skin). Paper did not become popularly used in England and Europe until the 14th or 15th century, even though it had been invented more than 1000 years prior by the Chinese.[2]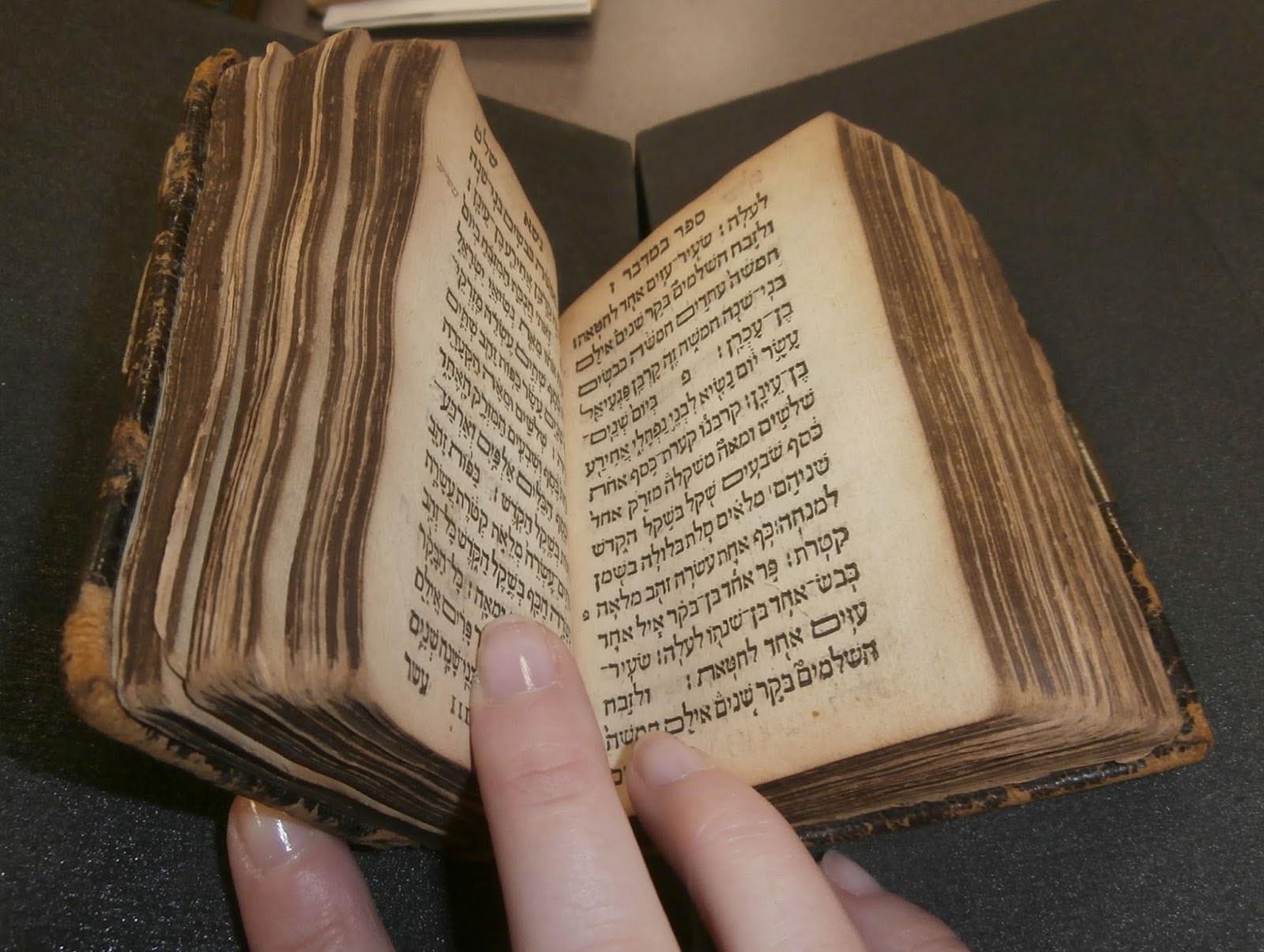 Although we do not have any cuneiform tablets at Brandeis, we do have paper, papyrus and parchment! In fact, Brandeis is home to a wide array of books, ranging from every subject, in all different sizes. Right here in the Robert D. Farber University Archives & Special Collections, we have books that take up an entire reading room table, and books so small they look like they were made for a dollhouse.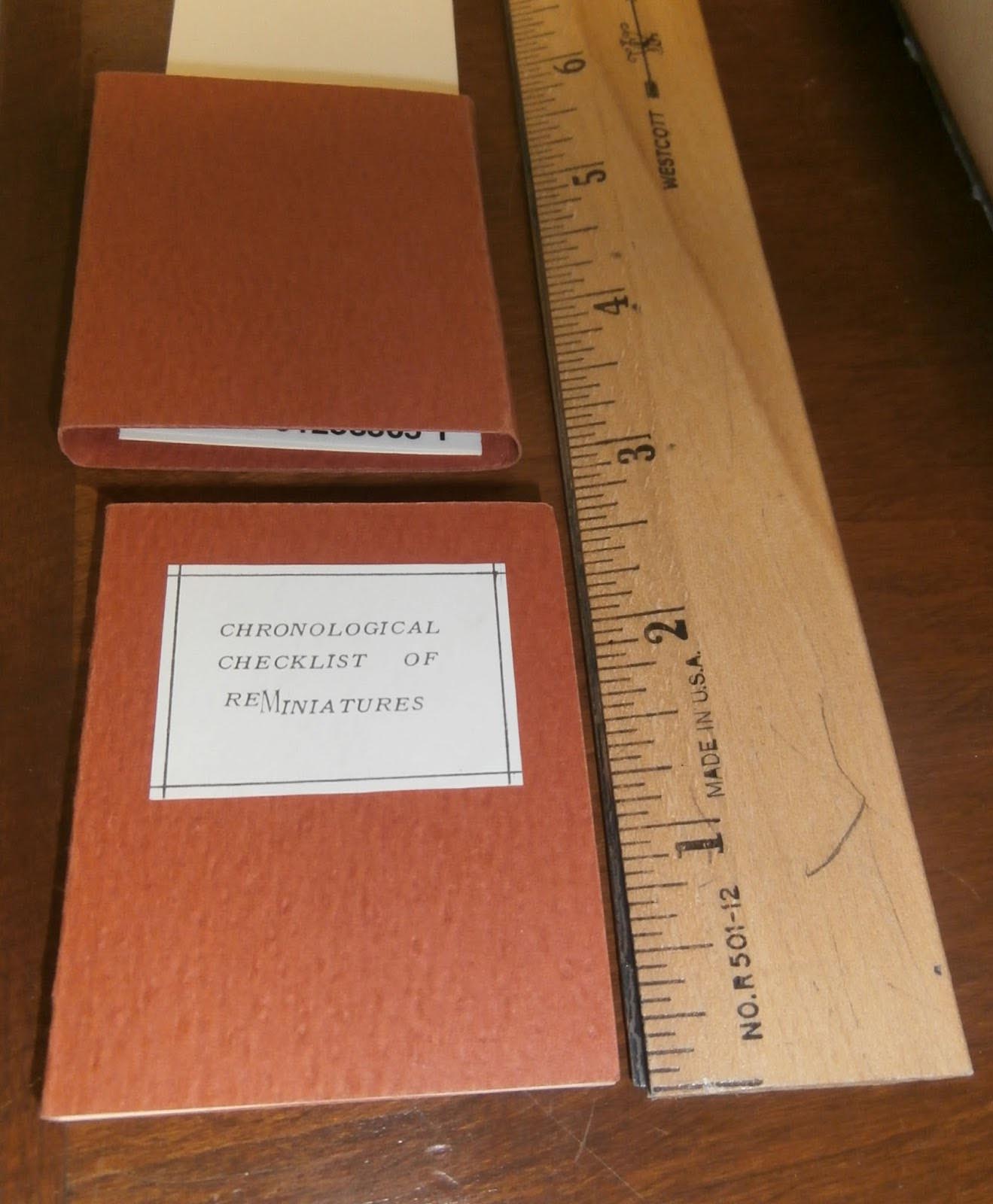 A miniature book is generally defined as being no larger than four inches in height, width or thickness; although, in the United States, only books under three inches are classified as a miniature.[3]Within the umbrella of "miniature," there are four size categories: Ultra Micro Mini (a book measuring smaller than ¼ inches), Micro Mini (a book measuring in between ¼ and 1 inch), Mini (a book measuring in between 1 and 3 inches) and a Macro Mini (a book measuring between 3 and 4 inches).[4]Micro Minis are also known as "dollhouse scale."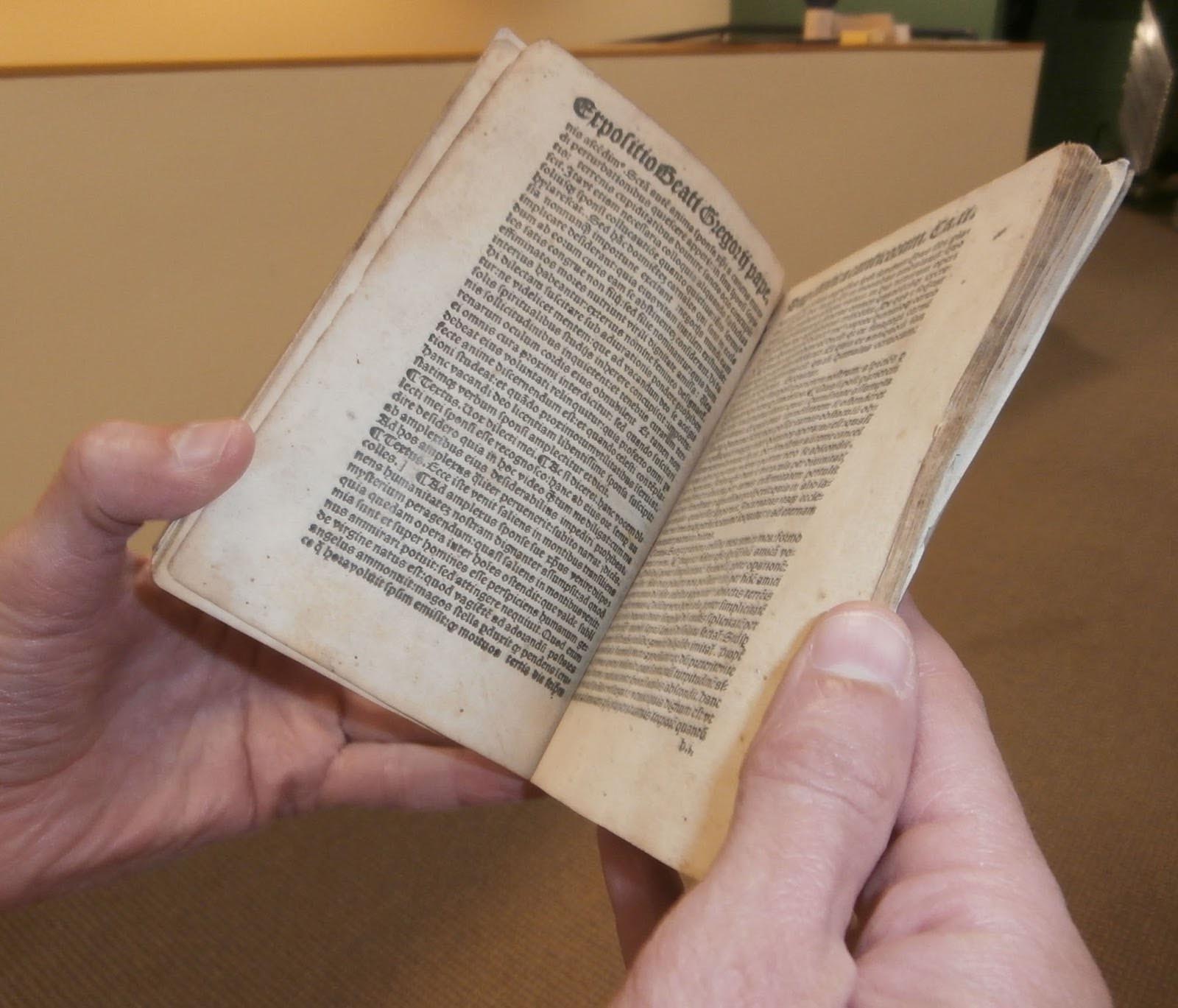 Brandeis' collection of more than 200 miniature books includes everything from a 16th century copy of Homer's "Odyssey" bound in vellum to a modern Dos-á-Dos (two books that were bound together in such a way that they share a common cover). The collection provides a little something for everyone, with books written in Greek, English, Latin, German, French and Yiddish, covering a wide range subjects, such as religion, philosophy and biography. One of our oldest miniature books, "Expositio beati Gregorii pape super Canticacanticorum," was printed in 1511, just ten years after the period of incunabula ended. Latin for "in the cradle," incunabula refers to a book that was printed before 1501, during the earliest stages of printing.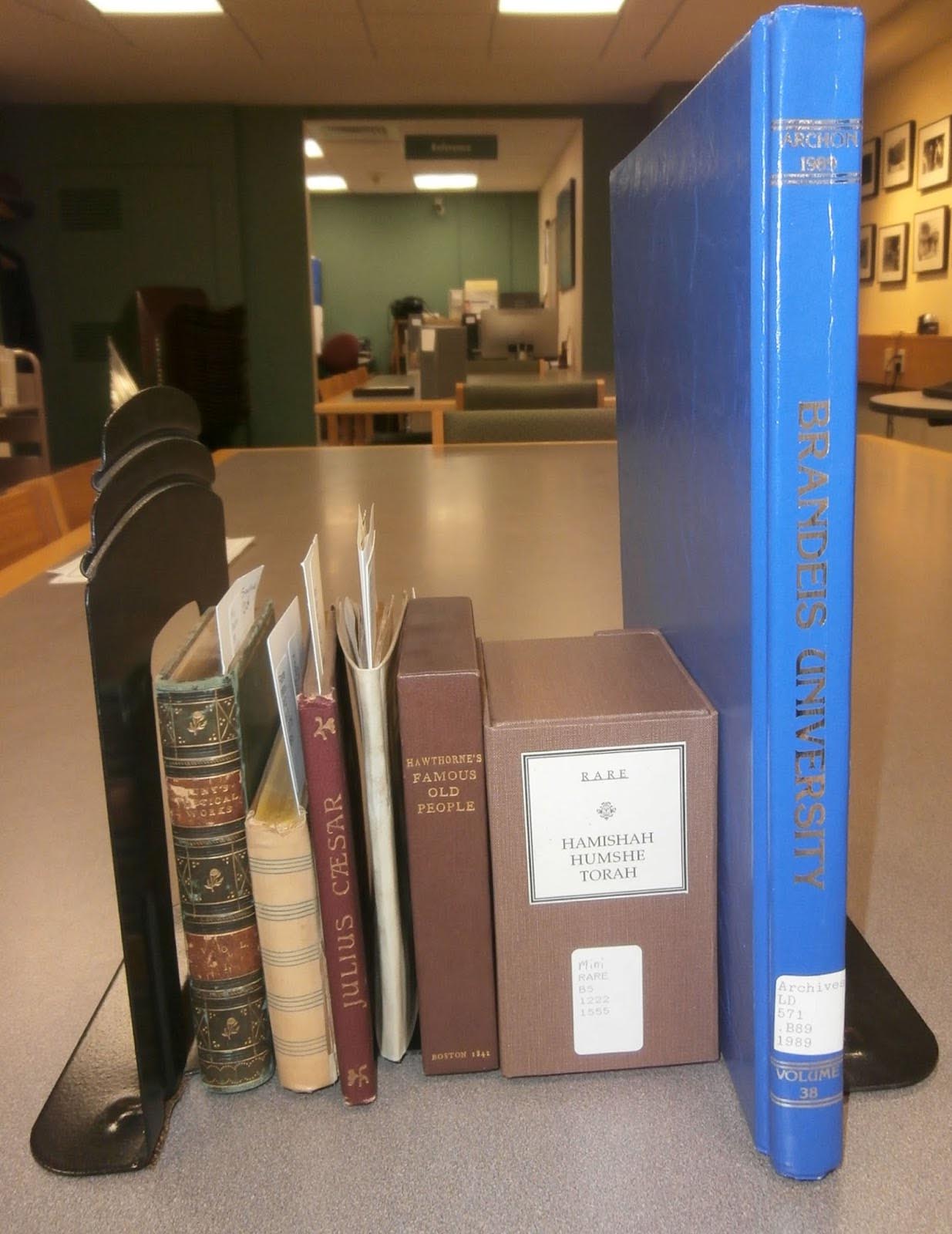 Brandeis is not alone when it comes to having a passion for collecting miniature books. In fact, there are also many individual collectors—including some you may have heard of! Stanley Marcus, the founder of Neiman-Marcus, and Franklin Delano Roosevelt, husband of Eleanor Roosevelt and our 32nd president, were both active miniature book collectors. Apparently, FDR collected more than 750 miniature books and kept them in handmade mahogany bookshelves.[5] Another name that might sound familiar is Arthur A. Houghton Jr., whose endowment to Harvard led to the dedication and opening of their Houghton Library in 1942, the first ever rare books and manuscripts repository to be opened by an American college or university.[6]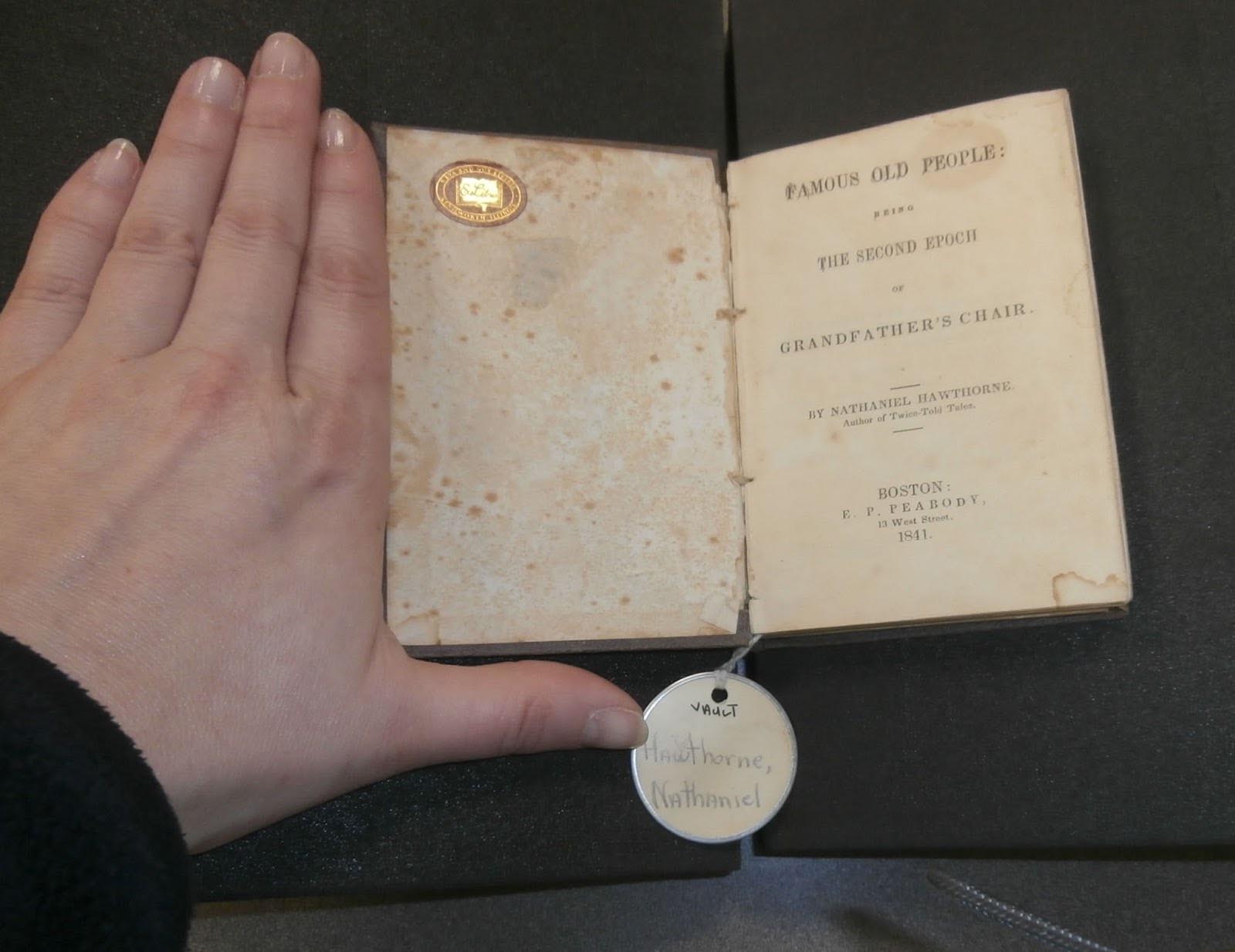 Perhaps one of the most famous collectors, though, was Queen Mary of the United Kingdom (1867–1953), who had a dollhouse commissioned for her in the early 1920s. Built by famous architect Sir Edward Lutyens (1869-1944), the dollhouse boasts an incredible library filled with miniature books written by some of the most famous writers of the time, including Sir Arthur Conan Doyle, J.M. Barrie, and Edith Wharton. The dollhouse is open to the public daily. If you wish to see a dollhouse library on this side of the pond, head over to Chicago to see American silent movie star Colleen Moore's "fairy castle."[7] Her miniature library holds over 100 books, and there is a bible in the castle's chapel that was printed in 1840 from real type—it's one of the smallest in the world.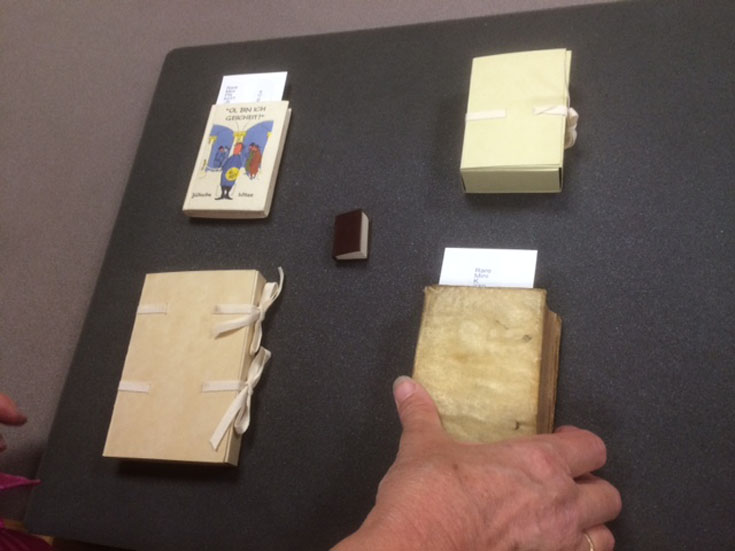 One of the highlights in our collection is the Ḥamishah ḥumshe Torah (The Five Books of Moses) printed in the 1540s and bound in leather. Miniature books have a long history in Judaica; Marc M. Epstein of Sotheby's auction house noted that "miniature Hebrew books owe their origins not to any mere conceit on the part of printers, but to the real need to conceal books during persecutions throughout history."[8]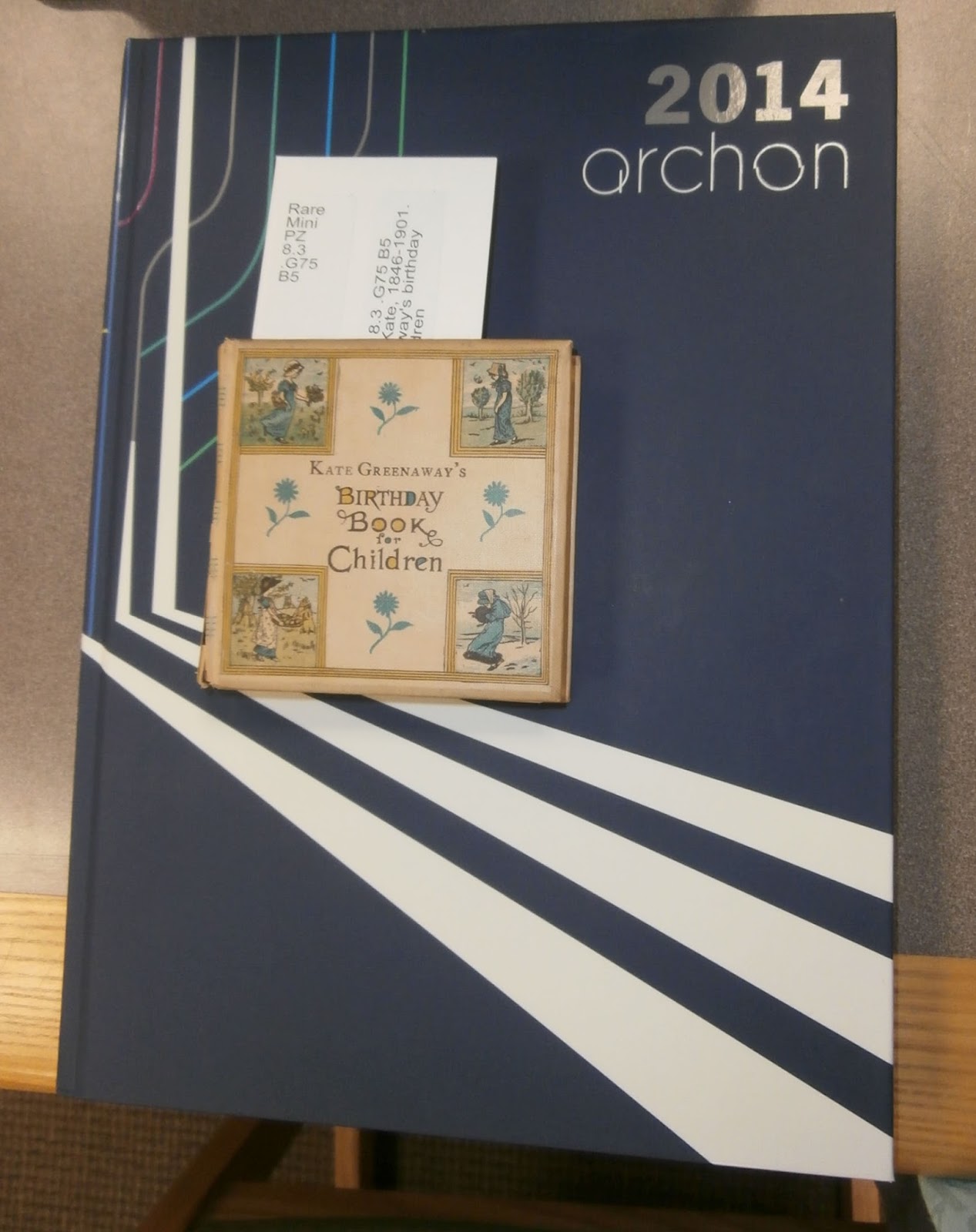 Besides a variety of religious texts, we also have plays by Shakespeare, poetry by Emerson and Longfellow, and novels by Nathaniel Hawthorne and Dante. But, if you prefer something on a more whimsical note, come see our copy of Kate Greenaway's "Birthday Book for Children" (circa 1880) or her "Language of Flowers" (1884). The former is a perpetual calendar, which has space to record birthdays (or other anniversaries) juxtaposed next to passages of short verse accompanied by images of children. The "Language of Flowers" acts as a kind of directory of flowers, wherein a flower is symbolically paired with a particular sentiment. For example, a daisy symbolizes innocence, while the French marigold symbolizes jealousy. The book also contains dozens of poems about flowers by poets such as Burns and Herrick. British illustrator Kate Greenaway's (1846-1901) illustrations were so beloved and popular that the annual Kate Greenaway Medal was established in 1955;this medal is awarded to "an outstanding book in terms of illustration for children and young people."[9]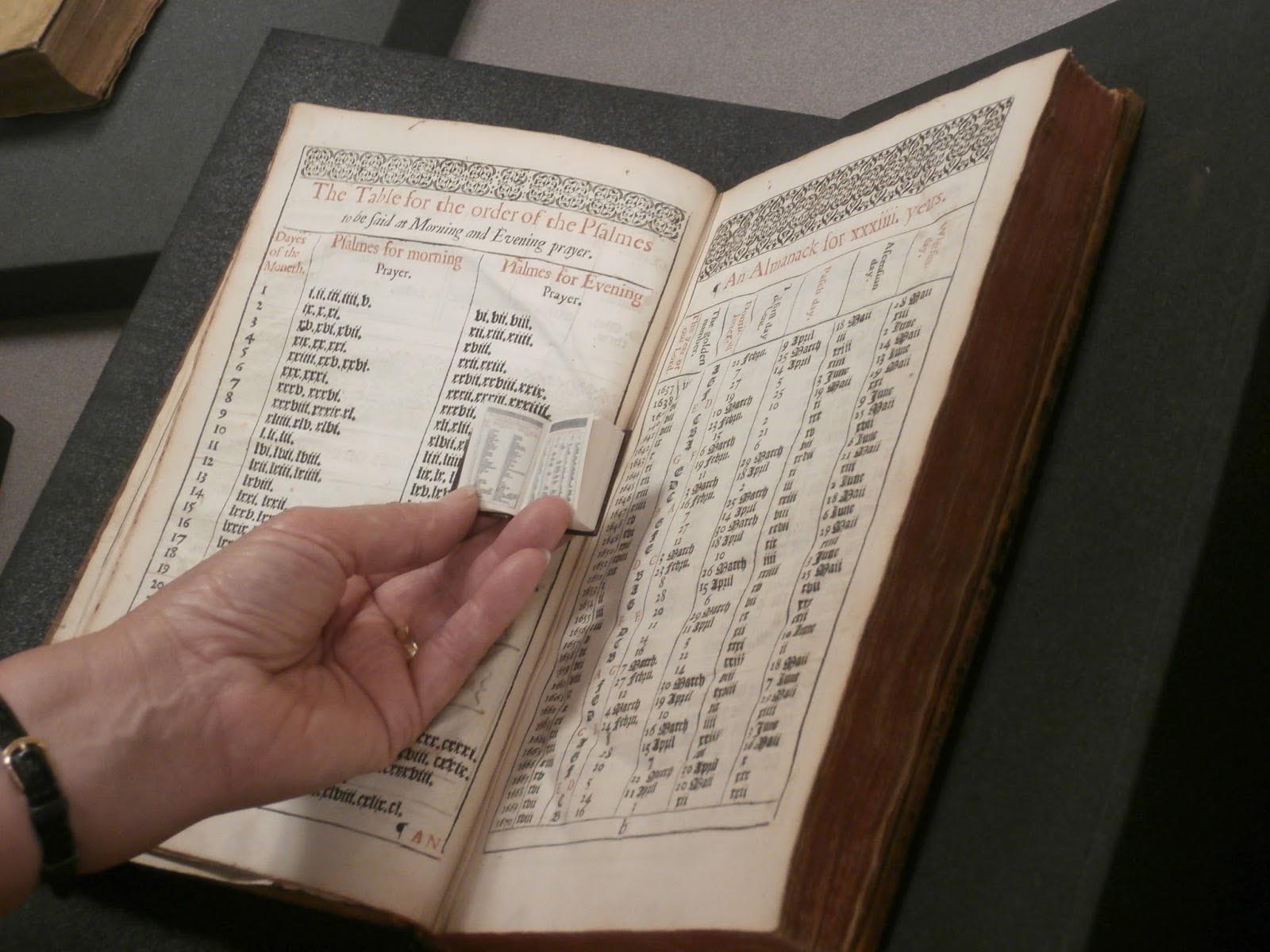 Whether a miniature book can help with your latest research project, or you are just looking for a good read in miniature form, we welcome you to come down to the Robert D. Farber University Archives & Special Collections and explore! And, when you visit, make sure to ask about our latest acquisition: our very first micro mini! Handmade (and hand-delivered!) by Dutch miniature book binder Tine Krijnen, the book was commissioned by a gentleman from Qatar—one copy for the library in one of his doll houses, and the other for our library! The original book, "The Booke of Common Prayer, and Administration of the Sacraments: and Other Parts of Divine Service for the Use of the Church of Scotland," has been scanned, and is available online.
Reference List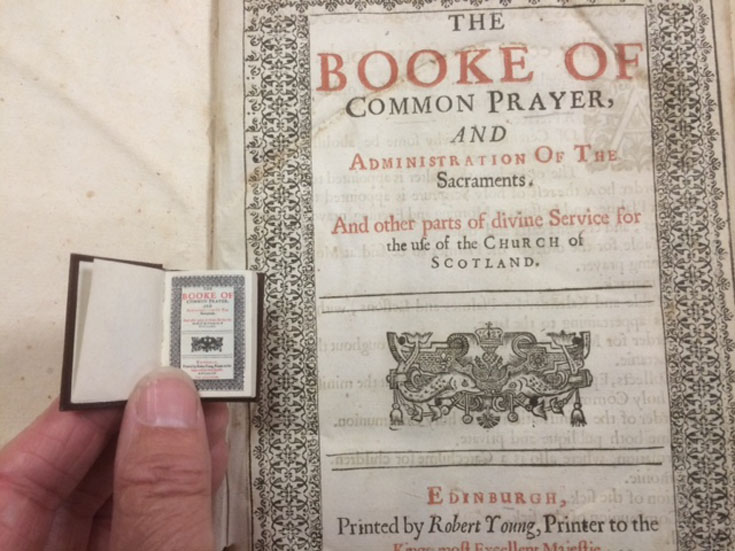 Further Reading
Bondy, L.W. (1981). "Miniature Books: Their History from the Beginnings to the Present Day." London: Sheppard Press.
O'Donnell, G. (1943). "Miniaturia: the World of Tiny Things." Chicago: Lightner Publishing Company.
Welsh, D.V. (1987). "History of Miniature Books." New York: Fort Orange Press, Inc.