Victorian Ephemera
The Oxford English Dictionary defines "ephemera" as " who or something which has a transitory existence."[1] According to the Ephemera Society of America, it includes "a broad range of minor (and sometimes major) everyday documents intended for one-time or short-term use."[2] Ephemera encompasses an ever-expanding range of objects from commercial items like trade cards, advertisements and receipts to menus, bookplates and program covers that give insight into the leisure activities of a time period and culture. The Robert D. Farber University Archives and Special Collections Department at Brandeis holds a varied collection (measuring half a linear foot), featuring items from Britain and the United States, predominantly dated between 1840 and 1901.
Trade cards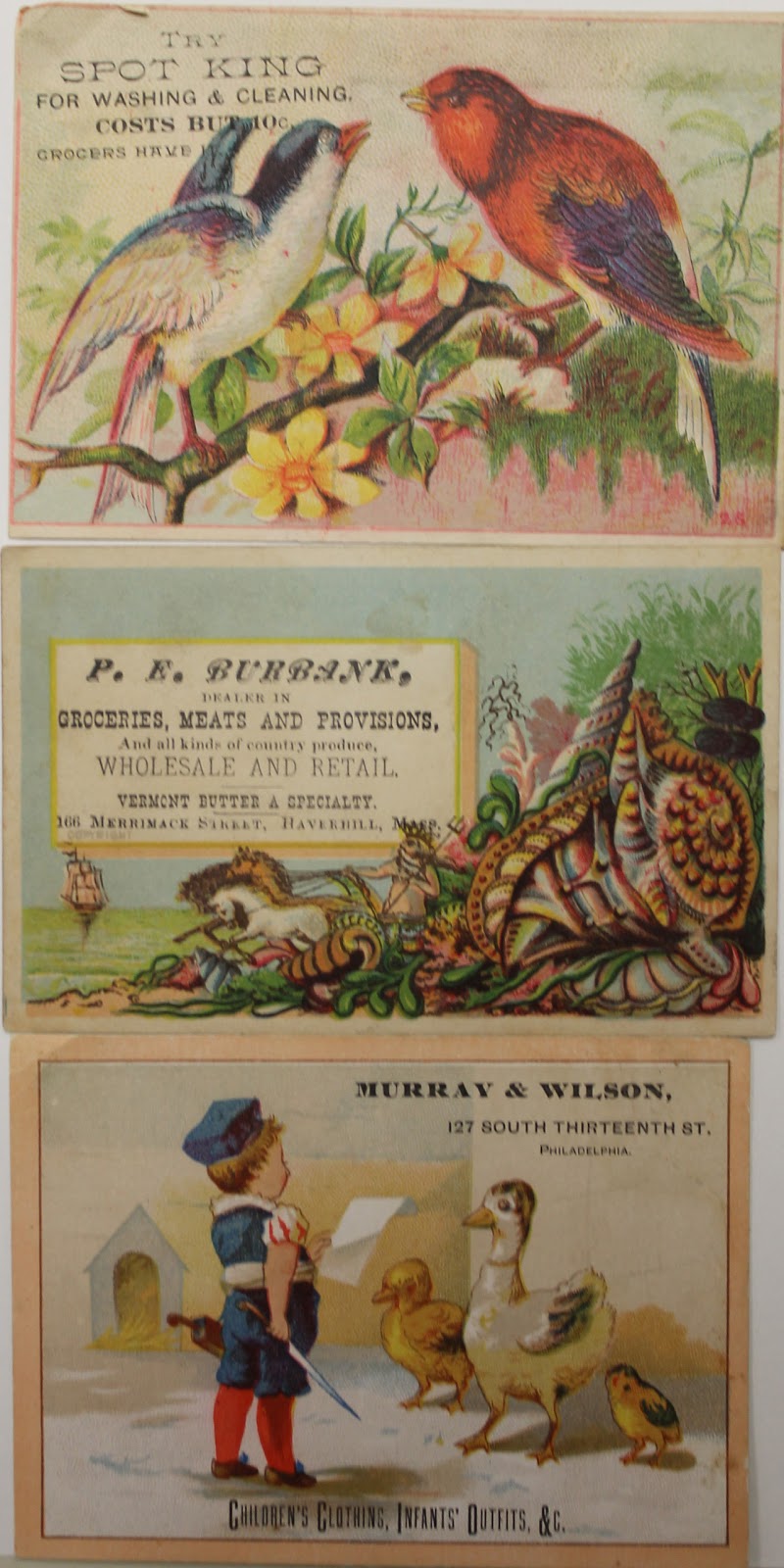 Businesses used trade cards to advertise goods and services. The majority of the cards in the collection are from businesses in Massachusetts and New York, although other U.S. states, primarily in the Northeast, are represented as well. Similar in size to modern business cards, they tend to feature brightly colored images that may have little or no relation to the business being advertised. In fact, very different businesses might choose the same images for their cards. Popular themes in the collection include flowers, children and animals.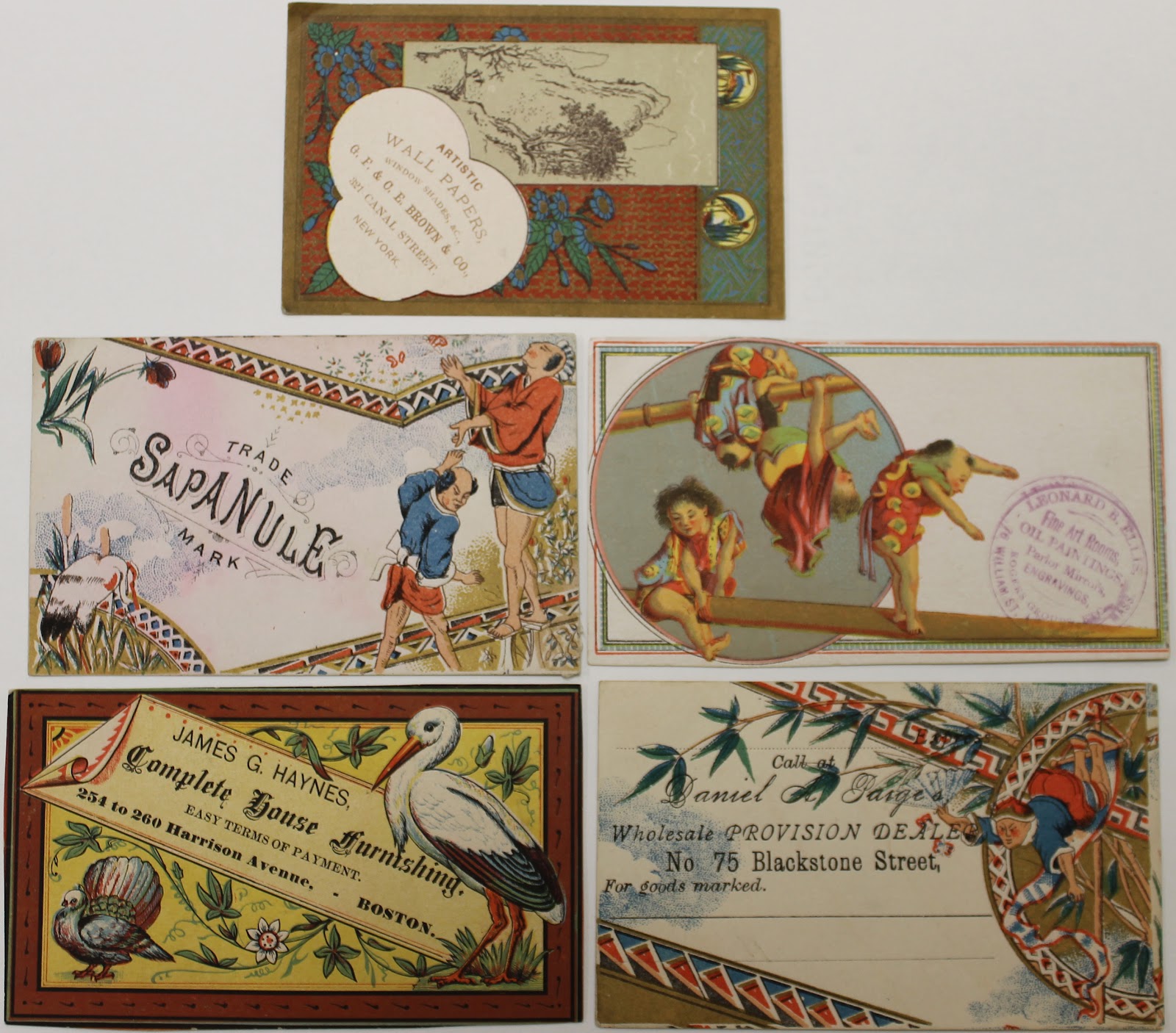 Of particular note are the cards with Japanese-inspired imagery. These cards demonstrate the rise of interest in and popularity of Japanese culture and aesthetics following the opening of Japan to trade in 1854.
Greeting Cards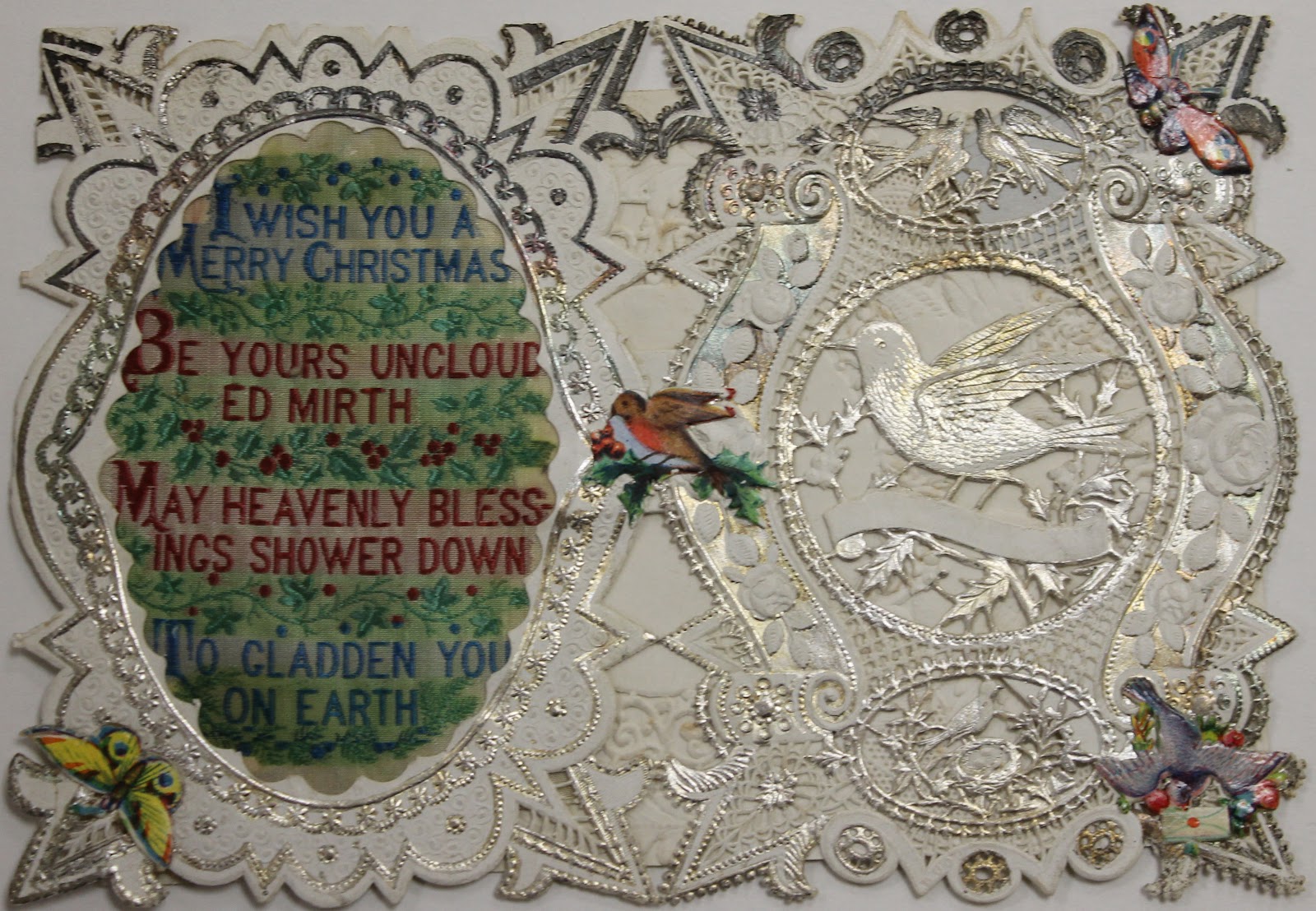 People have exchanged greeting cards for centuries, but until the mid-19th century they were expensive, handmade items. Advances in printing technology, along with the introduction of the postage stamp in the 1840s, which lowered postal rates, led to a boom in the popularity of greeting cards. Although they were more affordable, they were not necessarily less ornate than their handmade predecessors.