Master of Arts in Musicology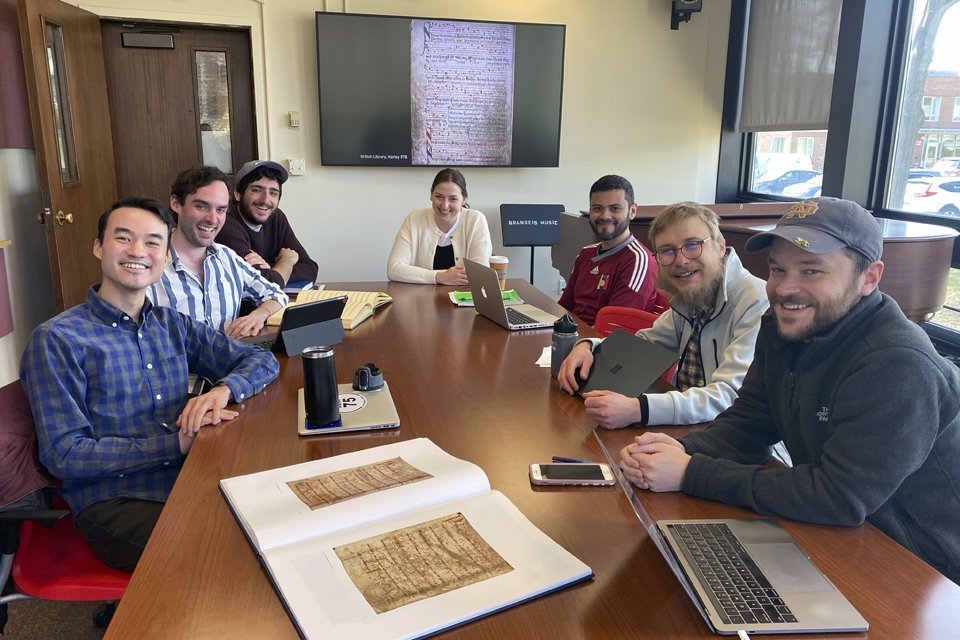 Our master's degree program in musicology takes an integrated approach to understanding the nature, structural basis and historical development of music. 
The two-year MA program is for you if you want to engage in beginning graduate study in musicology, or if you're contemplating a career in performance or in a music-related field (such as library science, arts administration, program annotation) and wish to develop advanced research and writing skills.
You'll be required to demonstrate a high degree of competence in research writing by writing a master's thesis or submitting two expanded seminar papers. 
As you design your curriculum, you'll work closely with the musicology graduate program chair in choosing courses appropriate to your specific research interest.
DEIS Program
The Diversity, Equity and Inclusion Scholarship (DEIS) is designed to support U.S. citizens and permanent residents from historically underrepresented backgrounds — including first generation college graduates — in pursuing a world-class Brandeis education. Learn more about the DEIS program.
Careers and Alumni
Many of our graduates go on to pursue a doctoral degree in musicology or a related field and are now on the faculty of such prestigious institutions as the Boston Conservatory at Berklee, New England Conservatory of Music, Hartt School of Music, and University of Electro-Communications and Musashino Academia Musicae, Tokyo. Others go on to work with music, arts and educational organizations across the nation and abroad. Recent examples include:
Daniel Krenz, MA ′18, is pursuing a Masters of Music in Orchestral Conducting at Boston University while serving as the Music Director for Bay Colony Brass.
Lauren Bernard, MFA ′18, is a PhD candidate in Historical Musicology at Columbia University.
Curriculum
For the two-year MA in musicology, you will:
Complete twelve courses in musicology (including courses on different historical periods, music analysis, and the history of theory).
Fulfill the language requirement.
Write a thesis that is an analytical or historical study or revise two seminar papers that have demonstrated a high degree of competence in research writing.
Attend departmental musicology colloquia.
Financial Aid and Scholarships
A partial need-based tuition scholarship is available from the Graduate School of Arts and Sciences. Information about this and other sources of funding may be found on the GSAS website. The Department of Music may also recommend additional merit scholarship, determined on a case-by-case basis.