Meet Our Master's Students
Conor McCracken-Flesher
Born and raised in Laramie, Wyoming, Conor McCracken-Flesher is studying for a joint master's in the Near Eastern and Judaic Studies department and the Heller School's Conflict Resolution and Coexistence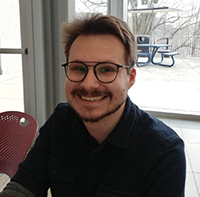 program. His BA comes from Boston University, where wrote his thesis on male choirs as activators of national identity in the 19th century German states. He holds a graduate certificate in Near Eastern Languages with a focus on Arabic and Modern Hebrew from the Polis Institute in Jerusalem and spent a year on the staff of the W. F. Albright Institute for Archaeological Research. Conor has also served as staff on archaeological digs in Israel, most recently at Legio with the Jezreel Valley Regional Project. He is particularly interested in the ethics of archaeological practice and cultural memory in the context of the Israeli-Palestinian conflict.
David Rosengarten
David Rosengarten is a masters student in the 'Hornstein Jewish Professional Leadership and Near Eastern & Judaic Studies Program' at Brandeis University. David additionally has an undergraduate degree in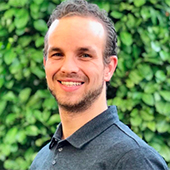 Kinesiology from the University of British Columbia located in his hometown of Vancouver, Canada. Having spent considerable time living in Israel, David has also learnt at Bar Ilan University and at the Talmudic academy of Yeshivat Ohr Somayach in Jerusalem. With his passion for Judaic studies and Jewish initiatives, David hopes to work within the Jewish professional and charitable world.