Explore Our Graduate Programs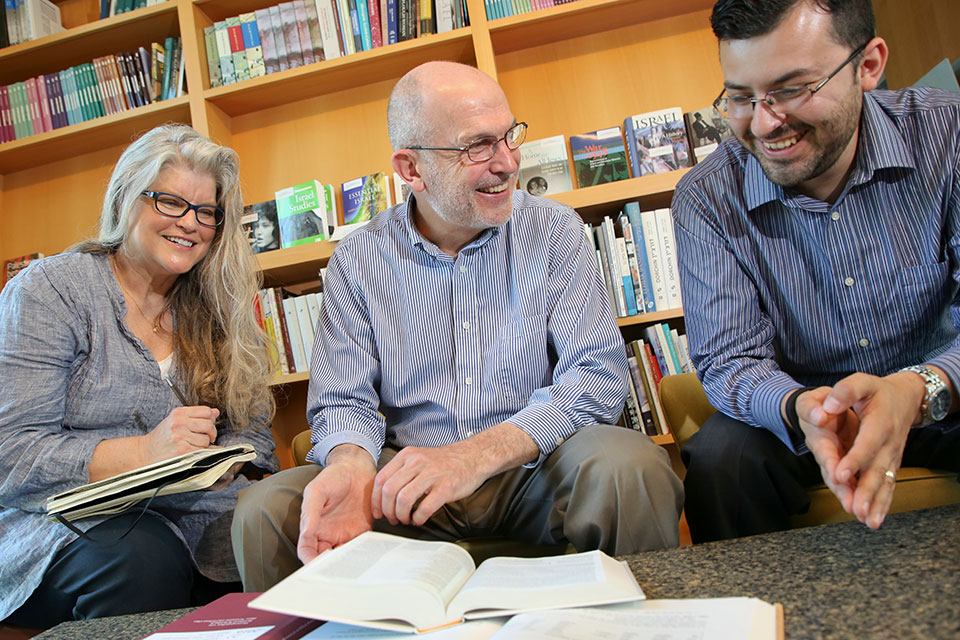 Graduate Admissions
Applications for our PhD program are due by January 15th each year. MA applications are on a rolling basis through May 1st.  A small, highly selective group of PhD applicants will be offered admission, which generally includes a fellowship and tuition scholarship renewable annually for up to five years. Admitted MA candidates will be considered for merit scholarships at the time of admission and are eligible to apply for need-based scholarship funding.
One of the largest and most diverse programs of its kind, the Department of Near Eastern and Judaic Studies (NEJS) is dedicated to intellectual openness and engagement with critical questions of history, literature, religion and culture relating to the Bible and the Ancient Near East, Jewish studies and Arabic and Islamic civilizations. At Brandeis, you can pursue a graduate degree with leading scholars dedicated to the finest instruction, mentoring and preparation of students for careers in academia or the professional world.
Master's Degree Programs: Design a personalized curriculum through our diverse areas of expertise or choose to concentrate in one of three tracks: Bible and Ancient Near East, Jewish Studies, or Arabic and Islamic Civilizations.
PhD Program: The PhD program is designed to train scholars and teachers in various areas of Near Eastern and Judaic Studies. While doctoral students take advantage of a wide range of intellectual resources available to them, they may specialize in the areas of faculty strength in Hebrew Bible and the Ancient Near East; Ancient and Medieval Jewish, Christian, and Islamic Studies; and Jewish history, culture, and religion through the Modern period, including the study of Israel.