Hebrew Language Program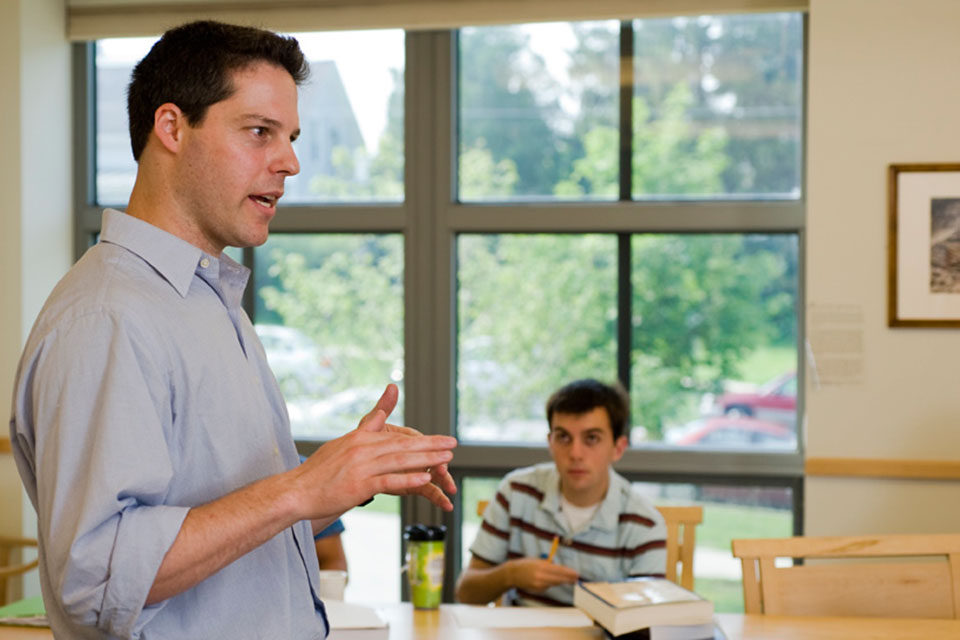 Shalom ברוכים הבאים   and welcome to the Hebrew language, literature, and culture program at Brandeis!
Our program offers close to twenty beginning, intermediate and advanced level courses to promote your Hebrew language proficiency and cultural understanding. The curriculum for the first three semesters emphasizes all four language skills: speaking and oral communication, listening comprehension, reading, and writing. Starting from the fourth semester, our courses will emphasize one specific skill as well as content relating to Israeli culture.
Many of our advanced content-based courses cover aspects of contemporary Israeli society, diverse Israeli and global backgrounds and modern Israeli literature. Courses include themes and practices of the Israeli family, current events and news, theater arts, film, and business in the start-up nation. In addition, we offer a course on the history and culture of Jerusalem and a course on the development and revival of the Hebrew language.
The program aims to enhance your global awareness from different perspectives and to broaden your personal insights, critical skills, and self-reflection skills to better define your core values. We invite you to check our website for more details and to contact us directly so we can personally share with you more about our program.
We also encourage you to share with us what you are looking to achieve from the Hebrew program at Brandeis.  Let us know how we can help you improve your proficiency skills and cultural understanding to perform at a higher level for personal goals and professional career opportunities.
Please note that many of our courses meet the university fundamental literacies requirement.
Finally, we are proud to share that each semester as a complement to our program, we welcome prominent artists and guests to our classes. We are happy to promote our annual Hebrew Language Arts Festival that typically takes place every October. This is a time when invitees from a wide range of professions and expertise present to students and offer an opportunity for students to learn about different career avenues. It is always a highlight of the semester!
Toda Velehitraot!
We hope to see you soon, Sara Hascal and the Hebrew Program Faculty
__________________________________________________________
Proficiency in Hebrew Transcript Notation
Overview
The Proficiency in Hebrew Transcript Notation explicitly recognizes students who have demonstrated at least an Intermediate-High level of language proficiency and cultural understanding in a world language (taught at Brandeis University) beyond the Brandeis Core requirement. This Notation signals significant global competence in a language and culture beyond a student's own background, or in a language and culture that are not their dominant ones. This Notation documents that students have acquired the cultural knowledge necessary not only to interact with communities that speak the target language, but also to synthesize cultural information from different perspectives.
Students in any major or minor can earn the Notation.
Requirements - To receive the Notation, students must:
Study a world language at Brandeis beyond the Brandeis Core World Languages and Cultures requirement of three semesters (or the equivalent) by taking at least two more courses. Only courses taught in the target language count for the Notation
Maintain an average GPA of 3.3. (B+) in the target-language courses
SEE THE PROFICIENCY NOTATION PAGE FOR MORE INFORMATION