Schedule A Visit
There are three ways to schedule a visit and two ways to meet at a time that works best for you through the remainder of the academic year and during the summer. Once we schedule a visit we can meet with you - Zoom video call or by phone.
 
How to schedule a visit:
Online Appointments - Visit our online calendar.
Email - brandeisombuds@brandeis.edu or email one of us directly with the contact information below
Phone - call 781-736-2265
About the Ombuds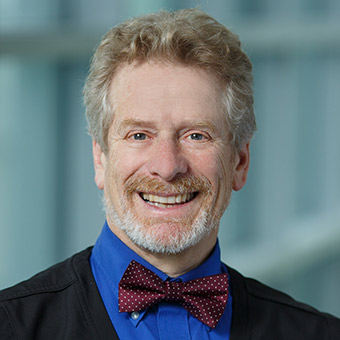 Don Greenstein, JD
Ombuds
Don Greenstein has a background in conflict management, facilitation of difficult communications, organizational development, law, and creative dispute management processes. He has more than 30 years of experience creating unique conflict resolution processes to meet the needs of those involved. Don's processes encompass conflict coaching, facilitation, mediation and ombuds services for educational institutions, business, work place, family, end of life, community, private and court-annexed interpersonal issues. His passion is helping people and entities with ongoing, long-term relationships work peacefully and positively through differences.
Don is an affiliate at the Boston Law Collaborative, an adjunct professor with the MA General Hospital Institute for Medical Professionals, a senior affiliate of the MA Office of Public Collaboration (MOPC), and is an active reservist ombud with the Federal Emergency Management Agency (FEMA) in disaster response matters. He has a freelance mediation, facilitation, conflict coaching, training and external ombuds practice based in Massachusetts with work throughout the United States. Don is a member a variety of mediation panels including the American Health Lawyers Association, Udall Foundation Environmental Roster, Department of Interior Workplace Roster, Metrowest Mediation Services, Metropolitan Mediation Services, and the Boston Law Collaboration Employment Roster.
He has extensive experience with educational institutions, businesses, federal, state and local agencies relating to conflict resolution, conflict coaching, facilitation, dispute resolution training, team building and workplace management issues.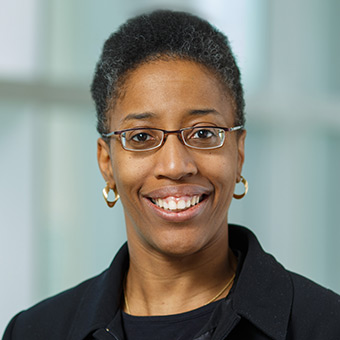 Elena Lewis, who has 17 years of experience in higher education, came to Brandeis in 2004. She is currently the director of the Student Support Services Program (SSSP). She has actively supported the SSSP Student Leadership Board, the Brandeis Pluralism Alliance, the Chaplaincy and the Brandeis Bridges Fellows. She has taught in the civil rights and educational equity program during the Justice Brandeis Semester.
Elena earned her master's degree in sociology at Brandeis, researching race and class inequality, social movements, and racial reconciliation. She has presented at national conferences on the first-generation college-student experience. She is active in New England faith-based nonprofit organizations, where she mentors and trains students in spiritual disciplines. Elena has traveled across the south to study the historic legacies of systematic inequality in the United States.
Elena has completed the International Ombudsman Association's Foundations of Organizational Ombudsman Practice and served as the student Ombuds at Brandeis since 2016.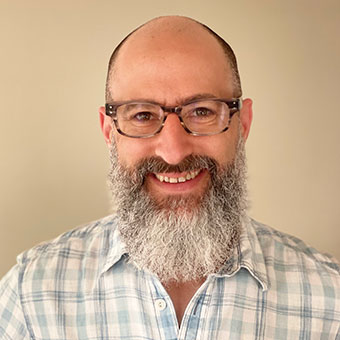 For over 20 years, Mike Rozinsky has led and supported multiple organizations and strategic initiatives in healthcare, information technology and services, human resources, marketing, coworking, financial services, and higher education.
Mike has implemented elements of the International Ombudsman Association (IOA) Standards of Practice for a peer-to-peer engagement program at a management consultancy. In senior roles at Fidelity Investments, he introduced conflict resolution practices and served as a panelist, advocate, and ally for diversity, equity, and inclusion in technology. He completed mediator training in 2014, mediates small claims court processes in Greater Boston, volunteers on the communications committee at IOA, and is an active member of at East Coast Ombuds Group and Emerging Ombuds Network. Mike has been selected to lead workshops in a variety forums, including sessions at the 2019 and 2020 IOA Annual Conferences.
Enrolled at the UMass Boston (UMB) McCormack Graduate School, Mike has finished the coursework towards a Master's in Conflict Resolution and is in the process of completing his capstone project. The project will be a resource for organizational leaders and ombuds who are navigating "what to do" about an ombuds program. Beyond his graduate studies, Mike worked as part of a small team at UMB on the design and implementation of conflict management services on campus. Additionally, he served as a mediator coach for the UMB court mediation internship program.
Mike has completed the IOA Foundations of Organizational Ombuds Practice course and passed Ombudsman Practitioners (CO-OP) Board of Certification Exam, which is required as the first step to becoming a Certified Organizational Ombudsman Practitioner.