Queer Academics and Activism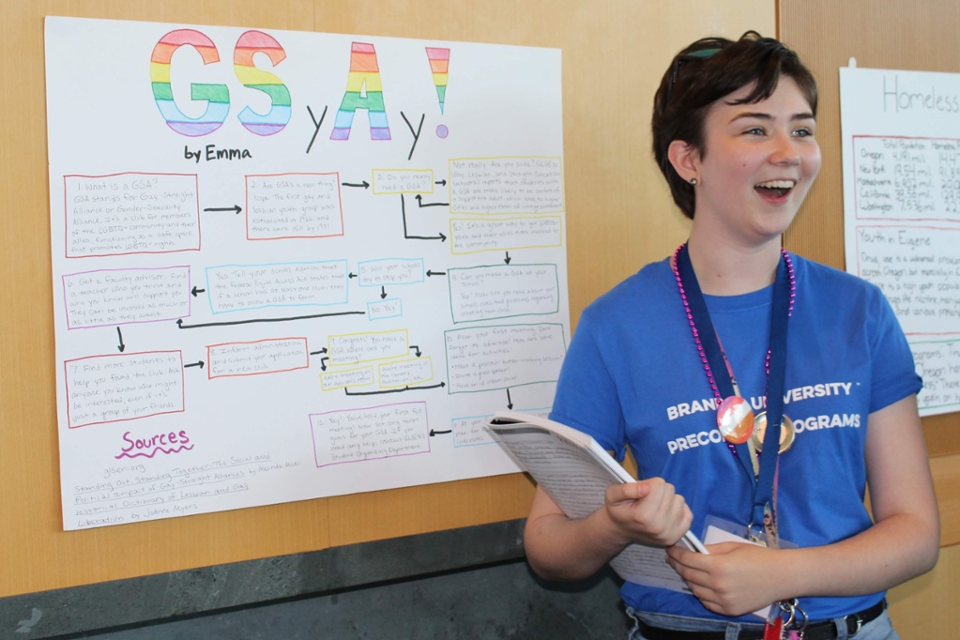 June 21 - 26, 2020
Young people across the country are embracing the opportunity to make change. The powerful history of the related social movement must anchor their labors. LGBTQIA+ teens and their allies are particularly engaged in movement building in light of the current political climate. Many, however, are not fully informed about how their work continues that of previous generations of activists. By understanding the history of struggles around LGBTQIA+ rights and access to community supports and using it as a touchpoint, these leaders are better equipped to create constructive paths forward. Universities can be invaluable training grounds for teens—members of the LGBTQIA+ community and allies alike—for whom this intellectual framework will ground and inform their work, and extend their creativity, passion, and drive.
In this program, you will join a community of like-minded peers to:
Study and research the history and future of the LGBTQIA+ community through an academic lens.
Connect with faculty experts and leaders in the field while working toward making a difference for the future of LGBTQIA+ youth. 
Gain insights into queer activism through research and scholarship.

Engage in active learning through keynote speaker presentations, faculty lectures and discussions, guided library research, field trips, and other experiential learning opportunities.

Acquire theories of practice and a language that will guide effective engagement culminating in a plan for action in your communities

.
Create enduring networks along with memorable, lasting friendships.