Genesis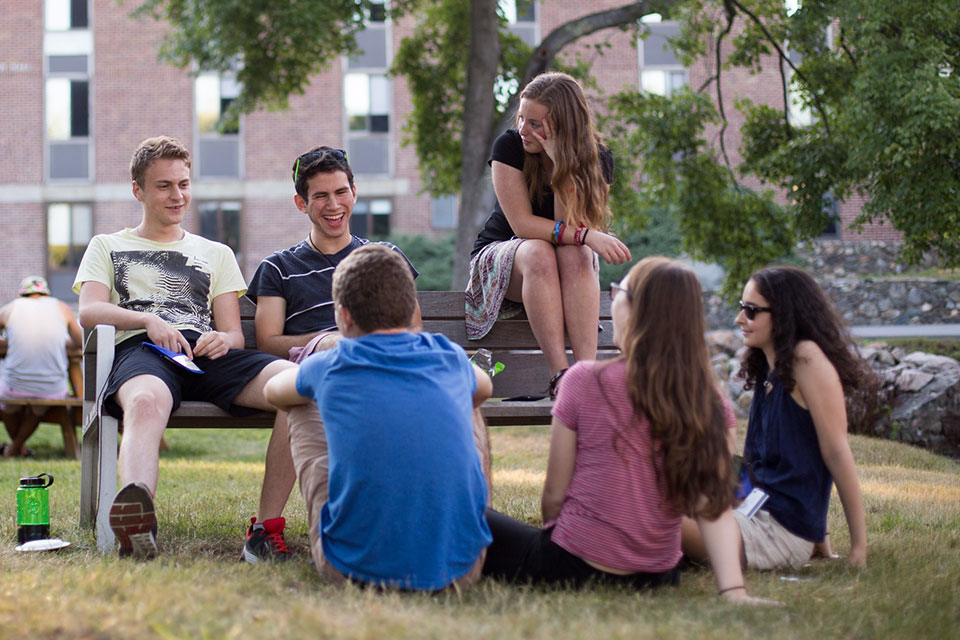 What is Genesis?
Genesis at Brandeis is a 3-week pluralistic, academically-focused Jewish learning and identity-building summer precollege program for exceptional high school students (ages 15-18). Students engage in college-level learning, informal Jewish experiences and joyful Shabbat celebrations while making lifelong friends and living on a college campus.
APPLY HERE
Deadlines
Scholarship Deadline: April 1, 2023
Application Deadline: May 1 2023
Support Precollege
Donations to Precollege Programs will provide scholarship support to bright high school students who otherwise may not have an opportunity to experience Brandeis University or consider a rigorous higher education as part of their future.
"Besides making good friends and good memories, my month at Genesis was one of personal/Jewish growth and transformation. Genesis was a diverse and dynamic experience I'll never forget."
Bailey
Genesis Student