Genesis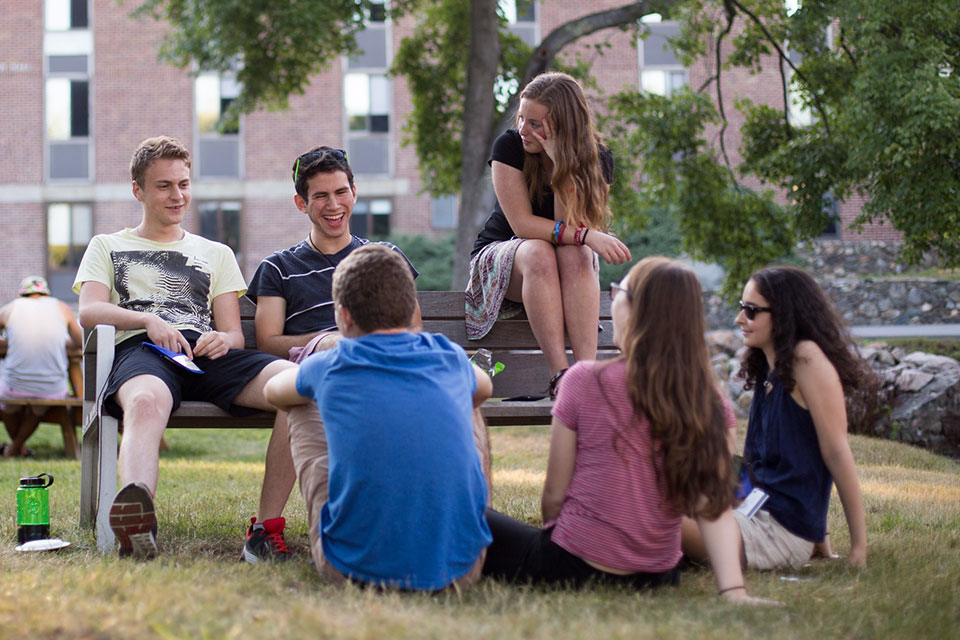 Genesis: Leadership in the Jewish Community
Connect with other motivated teens from around the globe, learn with Brandeis faculty and staff and explore the Brandeis campus during a life-changing summer of academic learning, experiential programming and a taste of college life with a vibrant Jewish community of friends. 
New this summer!
In partnership with the Hornstein Jewish Professional Leadership Program, Genesis will now offer a more intensive academic program, focused on Leadership in the Jewish Community. In this course, we will consider leadership in the Jewish community through engaging readings, lively class discussions, and a series of guest speakers.
Together with like-minded teens, you'll explore the ideas, theories, and implementation of Jewish communal leadership. Most importantly, you'll develop and strengthen your own Jewish leadership style—creating a unique personal vision and developing a path towards implementation in your home communities and beyond! You'll also design and present a capstone project suitable for a college portfolio, and receive a Certificate of Completion.
With the help of dedicated community educators and teaching assistants, you'll also explore the unique assets of Brandeis University – its world-class institutes and centers that focus on Jewish learning – while deepening your understanding of Judaism through spiritual practice, mini-courses, community-building activities, social action opportunities, guest workshops and much more.
Explore new perspectives; develop and strengthen your voice; pursue your interests within a dynamic community; and discover how Jewish wisdom, study, and practice can inform the way you work towards a more just world. You'll make lifelong friends, connect with amazing Jewish thought leaders, and experience life on the extraordinary Brandeis campus.
Genesis 2022 will be held in person on the Brandeis campus from July 5 through July 31. Scholarship Deadline extended to May 1! Apply now! 
Application Deadline is May 15!
Check out a sample schedule here.