Arghavan Khosravi: Black Rain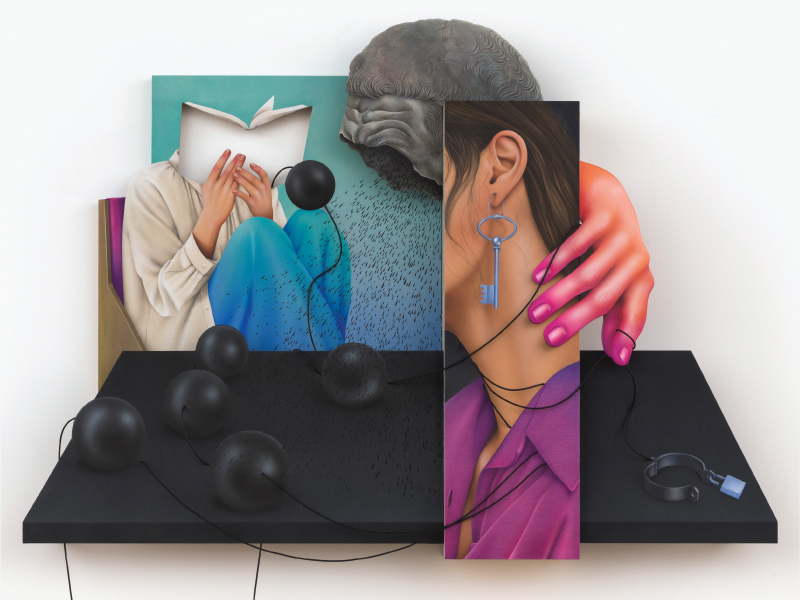 Arghavan Khosravi: Black Rain presents a comprehensive survey of drawings, paintings, and sculptural reliefs, by the Iranian artist Arghavan Khosravi (b. 1984). The exhibition traces the trajectory of her oeuvre—from small-scale drawings produced upon her arrival in the United States in 2015 to recent monumental compositions, straddling painting and sculpture.
Khosravi imbues her work with personal experiences as a young woman living under an oppressive Iranian regime and as a Muslim immigrant living in the United States. Her visual vocabulary is also directly inspired by Persian miniatures, particularly their architectural and geometrical forms, battle scenes, and images of flora and fauna. A selection of miniatures will be on display in dialogue with Khosravi's work, illustrating the impact on the artist's iconography.
Poetic and enigmatic, Khosravi's work conveys narratives of repression, bondage, and the silencing of women's voices yet is distilled with a quiet agency that undercuts Western notions of the oppressed Muslim woman.