Virtual Premiere — Me and My Soul: a live performance by Raida Adon
Program
July 13, 2022, 7 p.m.
Virtual Program
Join us for the virtual premiere of Me and My Soul, a performance by multi-media artist Raida Adon originally staged for an in-person audience this April. In this choreographed performance, Adon moves and interacts with a backdrop of her animated drawings, offering a poetic response to experiences of war, trauma, human fragility, resilience, and hope. Me and My Soul was organized in conjunction with the exhibition Displaced: Raida Adon's Strangeness and is followed by a conversation between the artist and Dr. Gannit Ankori, the Rose Art Museum's Henry and Lois Foster Director & Chief Curator.
WATCH THE PROGRAM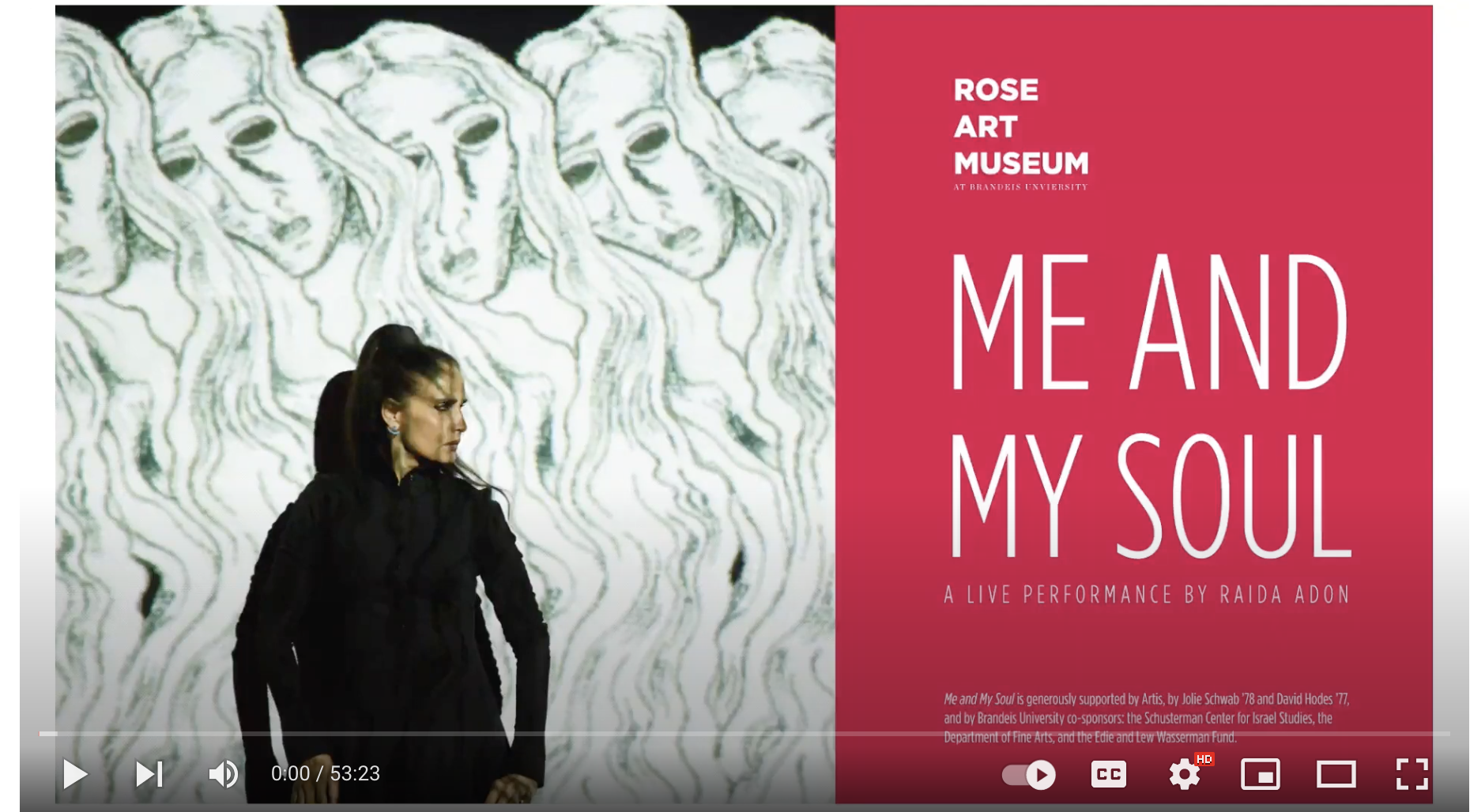 ABOUT THE ARTIST
Raida Adon (b. Acre, Israel, 1972) is an Israeli-born Palestinian multi-media artist whose artworks emerge from her complex biography, addressing conflicted nations and the relationship between interrelated societies. Adon is also an acclaimed television and film actress, currently starring in The Girl from Oslo (2022) on Netflix.  Several international galleries and museums have featured Adon's artwork, including The Israel Museum (Jerusalem, Israel), Tel Aviv Museum of Art (Tel Aviv, Israel), Mana Contemporary (Jersey City, New Jersey), Tokyo Metropolitan Art Museum (Tokyo, Japan), and Philip Van Rosen Gallery (Cologne, Germany). Adon is a graduate of the Bezalel Academy of Arts and Design in Jerusalem. She lives and works in Tel Aviv-Jaffa.