Alone | Together
November 18-21, 2021

Thursday-Saturday 8 p.m., Saturday & Sunday 2 p.m., Sunday 7 p.m.
SOLD OUT
The world premiere of five short play commissions by Fabiola R. Decius, Molly Haas-Hooven '09, Nick Malakhow, Masha Obolensky and A. Rey Pamatmat.
Directed by Shelby Mariah Art, Dylan Hoffman '18, Lindsey McWhorter MFA '08, Dmitry Troyanovsky '98, Isaiah M. Wooden
Lighting Design Jacob Bers '21
Costume Design Yao Chen
Sound Design Dewey Dellay

As we emerge from a year of social separation, hardship, and unrest ALONE | TOGETHER explores themes of how we find ways to come together again.
Each piece will be staged in a unique space around Spingold. The audience will form an intimate group of 25 that will be guided around Spingold to see five short plays, each play in a different space around Spingold. The Audience will experience the theatrical journey together. 
SOLD OUT
Showings
All Performances are at Spingold.
Thursday, November 18, 8 p.m. SOLD OUT
Friday, November 19, 8 p.m. SOLD OUT
Saturday, November 20, 2 p.m.m SOLD OUT
Saturday, November 20 8 p.m. SOLD OUT
Sunday, November 21, 2 p.m. SOLD OUT
Sunday, November 21, 7 p.m. SOLD OUT
Masks are required for audiences inside Spingold per University protocol.
Playwrights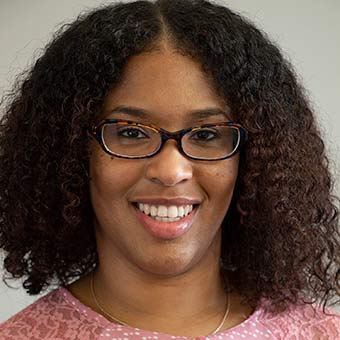 Fabiola Decius
Playwright for New Friends
Fabiola R. Decius' plays include "Final Verdict", "Consent", "Black Jesus", "RX 3162020", "The Test", MAN OF THE HOUSE, and FIGHTING FORGIVENESS, which have been produced and/or developed within the Greater Boston area and beyond. Fabiola is the founder of Teens WRITE (Writing, Reading, and Investigating Theater Everywhere), which is a program for teenagers to write, revise, cast, direct, and produce original plays. She is also a high school theater teacher. Fabiola graduated from Bryn Mawr College with a Bachelor of Arts and received a Master of Fine Arts in Creative Writing at Lesley University in Stage and Screen Writing.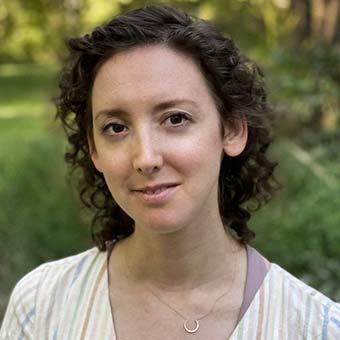 Molly Haas-Hooven '09
Playwright for a clearing
Molly Haas-Hooven'09 is a writer, teaching artist, and performer based in Brooklyn, NY. Her plays have been produced in New York and Boston on lots of little stages. As a performer she often works alongside choreographers and composers, and as a teacher has mentored children, teens, and adults through the writing process to publication and performance. She is a New Georges Affiliated Artist, a proud Brandeis alum, and she received her MFA in Playwriting from The New School.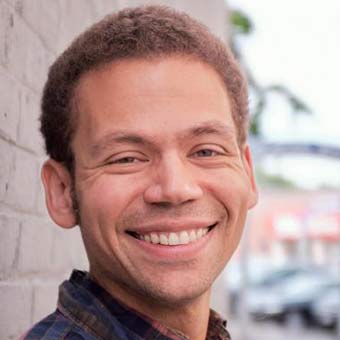 Nick Malakhow
Playwright for The End of the World
Nick Malakhow (he/him/his) is a multi-racial, Dominican and Ukrainian writer and theater educator. His full-length work includes AFFINITY LUCH MINUTES (2021 O'Neill National Playwrights Conference, Relative Theatrics, the Garden), SEEING EYE (developed with Victory Gardens, Fresh Ink, finalist for the 2019 O'Neill NPC, the 2018 LTC/HowlRound Carnaval, and the 2020 In-Progress Reading Series at the Unicorn Theatre), A PICTURE OF TWO BOYS (developed with Abingdon Theatre Company, Mirrorbox Theatre Company, Skylight Theatre Company, the Quarantine Series), and GRIT (developed with Playhouse on Park, Fuse Theater, Theatre@First, 2021 Princess Grace Award Finalist). His other work has been developed or produced by the Ithaca College Theatre Department, the Open Theatre Project, the Q Collective, the Boston Theater Marathon, and more. Nick was a Company One Playlab Unit member for C1's 2019 season. He has also taught theater, English, and creative writing at the secondary level for over ten years in the greater Philly and Boston areas. He grew up in the diverse town of Teaneck, NJ. BA: Swarthmore College, MA: Emerson College.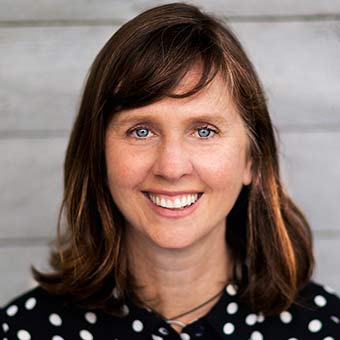 Masha Obolensky
Playwright for Burnout
Masha Obolensky's plays and performance pieces have been produced by the Nora Theatre, Emerson Stage, TimeLine Theatre, Boston Theatre Marathon, Williamstown Theatre Festival, the Huntington Theatre, the Samuel French OOB Play Festival, La MaMa, HERE Arts Center, Access Theatre, and Source Festival D.C., among others. Awards and grants include: Massachusetts Cultural Council finalist, Pen New England Discovery Award, Kennedy Center Michael Kanin Award, Joseph Jefferson Award nomination for Best New Play, Shakespeare's Sister Fellowship semi-finalist, a WordBridge Fellowship, PlayPenn Conference finalist, Eugene O'Neill Theatre Festival semi-finalist, Bay Area Playwrights' Festival semi-finalist, and a Source Festival D.C. finalist. She was a Huntington Theatre Fellow in 2011/12 and continues to meet with her cohort, who have formed the writers' group MUTT. She has an MFA from Boston University in Playwriting. 2021 productions include a New Play Workshop production of her play Interior of the Artist Without Her Sister with Emerson College and an audio play called Speaking Up for the Huntington Theatre's Dream Boston series.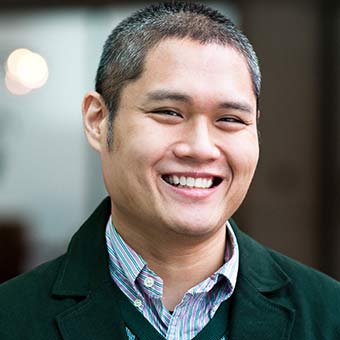 A. Rey Pamatmat
Playwright for Were You You?
A. Rey Pamatmat's play Edith Can Shoot Things and Hit Them began a rolling world premiere at the Actors Theatre of Louisville's Humana Festival of New American Plays, earned a Steinberg/ATCA New Play Award Citation and a GLAAD Media Award nomination, and continues to play across the United States. He has written a trilogy, Safe, Three Queer Plays, which follows the seismic changes in Queer America through a gay man of color's romantic and artistic life. Additional full-length plays include House Rules (Ma-Yi), after all the terrible things I do (Milwaukee Rep, Huntington, AboutFace) and Thunder Above, Deeps Below (Second Generation). His newest play Blood in your Blood was developed at NYU and the Sundance Theater Program in Morocco. Short works include contributing to desert in a virtual work for Boston Lyric Opera, Tilda Swinton Betrayed Us (Keen Company), This Is How It Ends (59E59's Summer Shorts) and Gratuitous Nudity and the Undisclosed Costs of Questioning Surveillance Rather Than Bad Broccoli (Actors Theatre of Louisville). He has written for the tv series NOS4A2 and The Wilds and is currently developing a pilot for AMC. His plays are published by Samuel French and Playscripts. Rey is a proud member of the Ma-Yi Writers Lab (Co-Director 2014-18), teaches at Cornish College of the Arts, and was a Hodder, PoNY, and Princess Grace Fellow.