2016-2017 M.R. Bauer Foundation Summary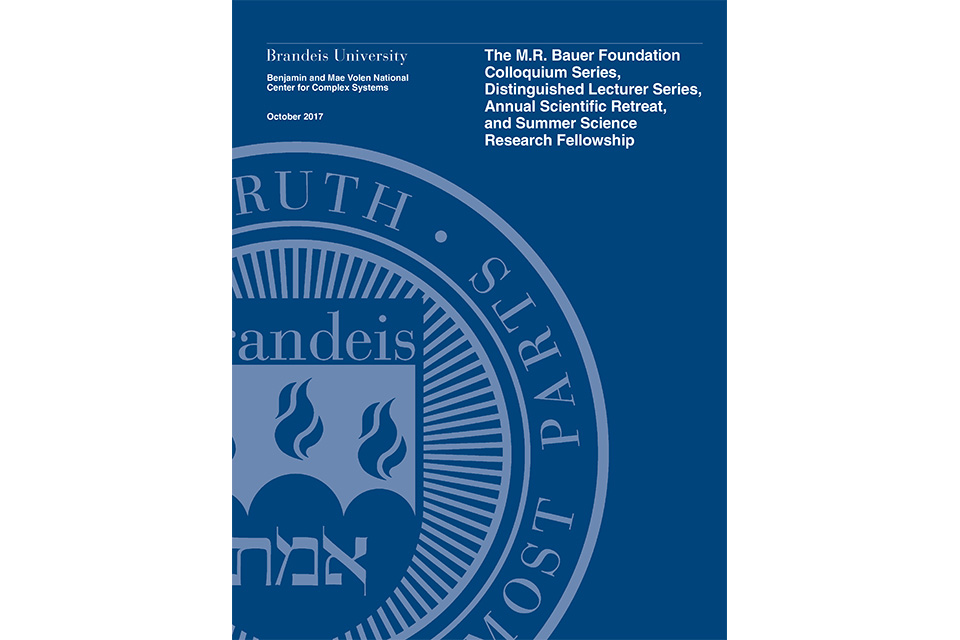 Colloquium Series, Distinguished Lecturer Series, Annual Scientifc Retreat, and Summer Science Research Fellowship
In these challenging times, science serves as bedrock and lodestar.  The importance of pushing the boundaries of knowledge forward is ever increasing.
Science is the foundation upon which we build knowledge and policy — a complex world requires that we ask good questions and resolve challenges with tested solutions. While the public domain can be raucous, reason remains a guardrail against excess.
Science is needed now more than ever, and can be more influential than ever before. Science is illuminating every aspect of the world, from nanoparticles and neurons, to space. Scientific discovery still has the capacity to transcend the commonplace and the mundane. We are wise to remember that research can be a source of inspiration for everyone.
Scientists are fulfilling these dual roles — ambitious investigators on the one hand and champions of reason on the other — with aplomb and skill. We are communicating the compelling features of our work and speaking to the emotional appeal of science. Our response to these new responsibilities fills me with optimism.
Proudly, Brandeis is cultivating aspiring researchers who adhere to the most rigorous standards and are capable of promoting science. They are demonstrating daring, courage, and resilience. They, too, give me hope for the future of neuroscience and the place of science in society.
The M.R. Bauer Foundation recognizes the importance of training emerging scientists and replenishing faculty, and we are honored that the Foundation invests in the Volen Center and the Division of Science. The impressive assortment of Foundation-sponsored programs, detailed in this brochure, benefit the Brandeis community and those with whom we work. It is a cherished partnership that has ongoing and lasting impact.
Each of us is an ambassador of science. Together, we are bringing science to the world, changing our respective fields, and preparing those who will inherit, and advance, our discoveries.
Leslie C. Griffith, MD, PhD
Nancy Lurie Marks Professor of Neuroscience and
Director, Volen National Center for Complex Systems