Paul Jiang '21
Pandelia Lab, Department of Biochemistry
Brandeis University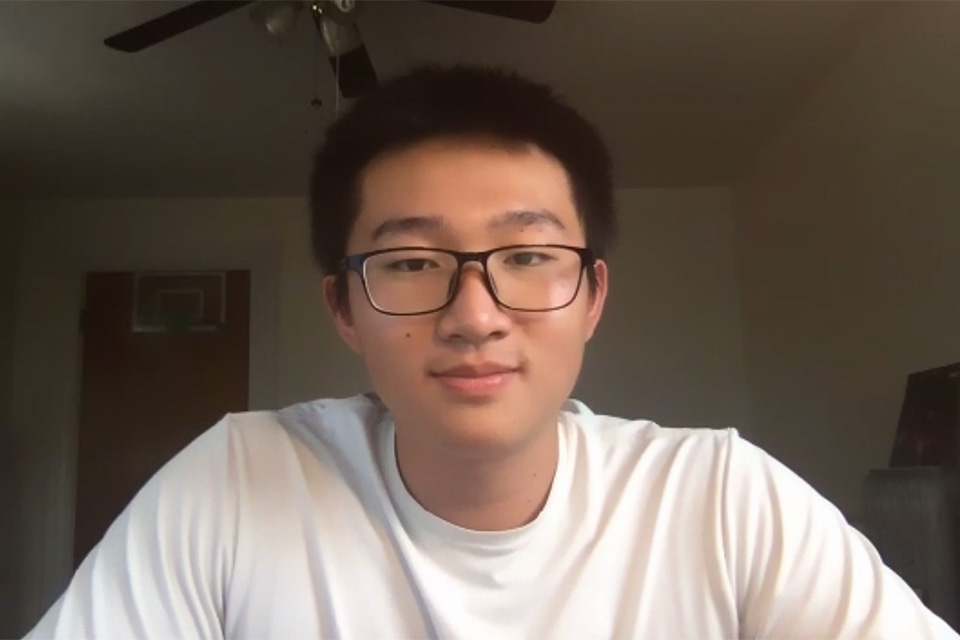 Fellow Reflection: Conducting Research During a Pandemic
With the current guidelines, only a few people are allowed to be in the lab at the same time, and so it has become increasingly important to coordinate with colleagues for using equipment and rooms etc. At the beginning of the summer when quarantine was still firmly in place and labs were shut down I began writing parts for a paper we are trying to get published this year and helped with literature searches as well as working on things for another review paper involving my current project.
I think one very important thing was becoming more active in reaching out and having a detailed plan for experiments. Becoming organized has greatly helped me maintain clarity in terms of goals and things that need to be done and becoming more efficient in using my time. Not being allowed into the lab as much as I would have liked to has definitely been a challenge, as time in lab is now more valuable than ever, and not being physically present makes it more difficult to stay focused and remain motivated. These challenges were counteracted by being more in touch with my PI and colleagues and maintaining a healthy lifestyle and hanging out with friends that are also doing research has been really beneficial to destress and remain focused on my work.
Giving Back
Over the course of quarantine I have had the time to explore the areas surrounding campus. One of the places that I have grown quite fond of is the reservoir 10 minutes away from campus. Surrounded by forests, the reservoir or as my friends like to call it "the res", is a lake/water reserve with cliffs and boulders where one can sit and relax. As part of my giving back, me and some friends thought it could be meaningful to help clean up all the trash that people have left around the reservoir over time. Equipped with masks, gloves and big trash bags we took it into our hands to keep it clean and avoid polluting the drinking water. This has been a very fulfilling experience as seeing the area surrounding the reservoir become cleaner little by little by our own hands was so satisfying and rewarding. I think knowing that through our effort, the place is a little bit cleaner and more enjoyable for the next person to come means everything.