Morgan Blair, MA'15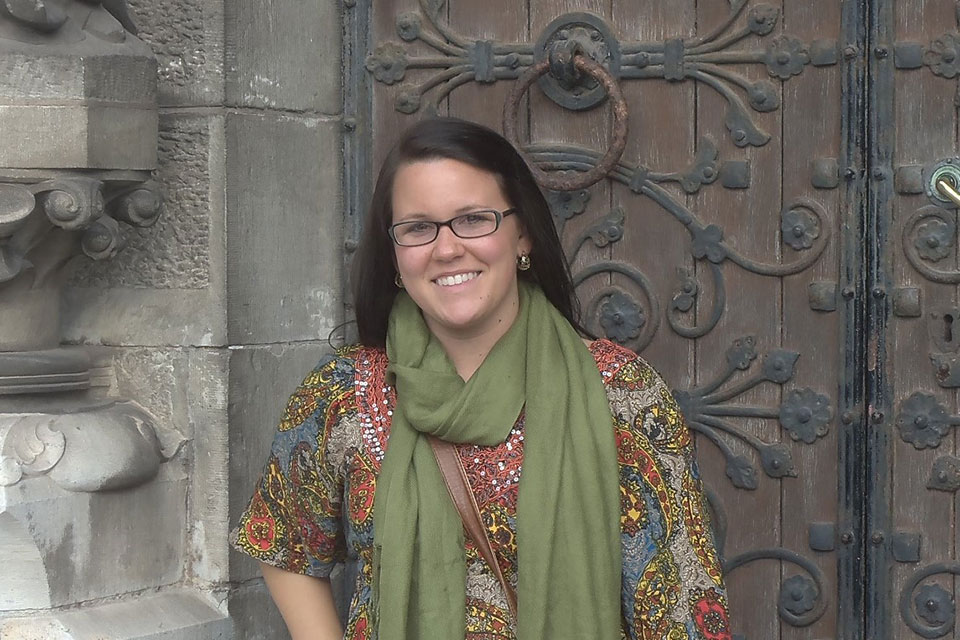 After a childhood of literary and "imaginary teaching" adventures in Eastern Kentucky, I thought I would try something new during my journey from the mountains to the University of Louisville: psychology. During my time as an undergraduate, however, I decided to pursue a major in English with minors in Latin and Philosophy. I wrote my senior thesis on the influence of the gothic novel on Chuck Palahniuk's Invisible Monsters. That year I also began the process of applying to graduate school.
I finally chose to attend Brandeis because of 1. the heavily interdisciplinary focus of faculty researches as well as the incredibly active faculty, and 2. because it was time for me to embark on one of my childhood dreams—continuing my literary study in a prestigious university in the Northeast. After finally arriving at Brandeis, my hopes for an exciting research environment and rigorous academic one were fulfilled. What I liked most about my courses was how dedicated the professors were in explaining complex new topics and their interest in answering my questions. When others ask about my experience at Brandeis I first tell them about the faculty; second, I tell them about the University Writing Center and the Myra Kraft Transitional Year Program, both of which were invaluable to my teaching/writing growth and happiness over the past year.
I wrote my Master's Research Paper on Chimamanda Adichie's Americanah. I'm now learning more Turkish before I begin my Fulbright English Teaching Experience at Gaziantep University in southern Turkey. I hope that this experience will give me greater clarification about my future goals, specifically in terms of teaching or returning to the humanities.