Latest EarthNotes
A monthly newsletter of news, events and opportunities.
October 18, 2016
New Spring 2017 Course - ENVS/THA 141a Visions of Nature and Environmental Theater: Books, Film, Performance and Activism
September 15, 2016
Sustainability for Health Leadership Series, Other Events & Opportunities
July 22, 2016
Fall Internships, Jobs & More
UNDERGRADUATE DEPARTMENTAL REPRESENTATIVES (UDRS)
The Undergraduate Departmental Representatives (UDR) program is designed to open avenues of communication between students and faculty. UDRs serve as student representatives and provide feedback to the program.
2017–2018 Representatives

Gerrianna Cohen '18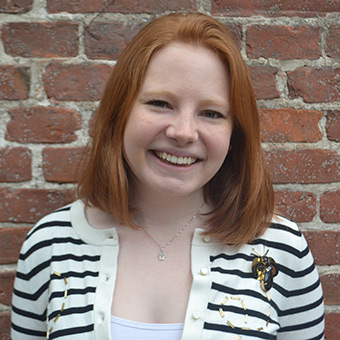 Gerrianna is a senior from Florida majoring in Environmental Studies and Computer Science. She is especially interested in the topics of citizen science and renewable energy systems. After graduation, Gerrianna hopes to go into the renewable energy field.
At Brandeis, Gerrianna started the farmers market where local vendors sell their products and the farmers club sells fresh fruits and vegetables from the rooftop farm. Also, her favorite part of the Environmental Studies major is its interdisciplinary nature and all of the  great field trips she has gone on with different ENVS classes.
If you have any questions, feel free to reach out! Gerrianna loves talking about anything environmental.

Guthrie Diamond '19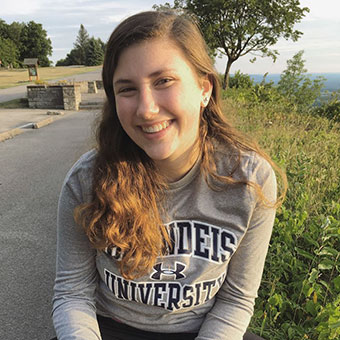 Guthrie Diamond is a junior from Albany, NY double majoring in Environmental Studies and Health: Science, Society, & Policy. Outside of being a UDR for Environmental Studies, she a member of the Senate Sustainability Committee, vice president of Students for Environmental Action (SEA), a TA for an environmental policy class, and a Community Advisor in a sustainability-themed LSC.
Her passion lies in the intersection of human and environmental health, and she has spent her last few summers working at a biomonitoring lab in Albany, and most recently, interning at the National Center for Environmental Health in Atlanta, GA.
Guthrie is super excited to be a UDR this semester, and looks forward to answering any questions you may have about the ENVS program!
Rebecca Weiss '18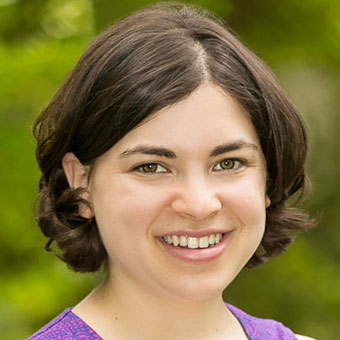 Rebecca is a senior from Maryland double-majoring in Environmental Studies and Anthropology. She is especially interested in the overlap between the two and in general how people relate to their environments. She has had a blast taking advantage of the experiential learning opportunities built in to the Environmental Studies Program and is excited to encourage students to do the same. (When else could you get to learn directly from the natural world itself through activities such as collecting maple sap used to make syrup or watching a raccoon in the woods behind Grad?)
This semester, she is a TA for the intro environmental studies class, Fundamentals of Environmental Challenges, and is enjoying leading her section on tree walks and teaching them how to identify trees. Last semester, through an environmental experiential learning practicum, she started volunteering at the WATCH Housing Advocacy Clinic in Waltham and is grateful for the opportunity to help Waltham residents.
For fun, Rebecca loves playing fiddle music, and for the past three years has been one of the unofficial artists-in-residence of the Brandeis Farmers Club, playing for their events and farmers markets. She is excited to answer any questions about the Environmental Studies Program; feel free to ask!