Objective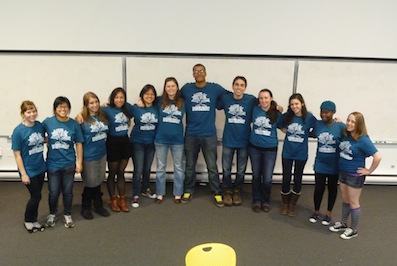 The environmental studies program prepares students to tackle the critical environmental issues that face our world today—from global warming and pandemics to toxic exposure and conflicts over shrinking natural resources—through a broad interdisciplinary approach that integrates course work across the natural and social sciences and humanities. Several of the courses offer extensive hands-on learning through fieldwork and direct involvement in local and regional environmental issues. Individually tailored internships place students in an extensive network of government, public interest, and industry groups in the Boston area and beyond, working alongside environmental professionals in the field. Environmental studies majors also learn research, report writing, oral communication, mapping, Web site development, and problem-solving skills that equip them for their later work and studies—whether or not they pursue a career in an environmental field.
In order to help students integrate their studies, we strongly recommend that students undertake either one of the excellent approved environmental field study semester abroad programs, or that they take a Justice Brandeis Semester program such as "Environmental Health and Justice" or the "Environmental Field Semester." These are coherent, semester-long programs consisting of four or five integrated courses along with substantial blocks of guided field research, using local communities as living laboratories.
How to Become a Major or a Minor
Students can begin study in the environmental studies major or minor with virtually any course in the program (except ENVS 89a or ENVS 99d). We encourage students to take the interdisciplinary foundation course, ENVS2a (Fundamentals of Environmental Challenges)
, 
early in their first or second year. In order to declare the major or minor, students should meet with the environmental studies advising head. Any member of the environmental studies faculty can provide guidance on course selection and programs, and recommend an adviser.
Curriculum Overview
Students pursuing the environmental studies major take 13 courses offering breadth, depth and integration of their learning along with practical skills. There are three required courses:
The interdisciplinary foundation course, Fundamentals of Environmental Challenges
Geographic Information Systems (mapping)
An environmental internship or senior essay
Students also take core courses in each of four areas:
Environmental economics and law
Environmental history
Ecological sciences
Physical sciences