How Do Race, Ethnicity and Religion Intersect with Sexual Violence?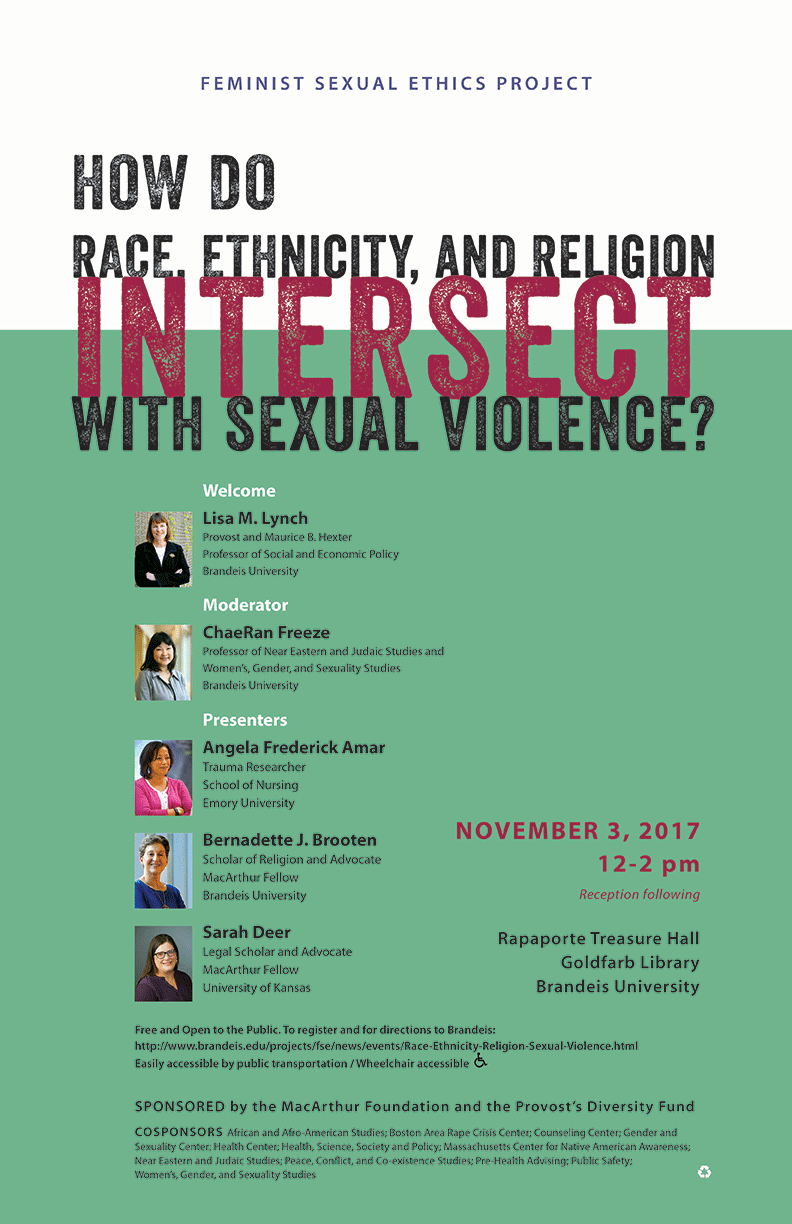 When
November 3, 2017 
Where
Rapaporte Treasure Hall, Goldfarb Library 
Description
In the United States, sexual violence is highly racially charged. Not only hate groups, but also politicians create fear through invoking harmful racial-sexual stereotypes as to who is a rapist, thereby creating false impressions of who is not one. Such stereotypes, often with long histories, including slavery and Jim and Jane Crow, can shape responses by law enforcement, prosecutors, and jurors to assault reports by Black women and can contribute to such women not reporting at all. College campuses, which reflect the world around them, participate in a culture in which higher incidence rates may correlate with lower reporting rates. Religious leaders may provide unique healing opportunities, or if they interpret sacred texts and religious law in continuity with the androcentric, slave-holding values of the ancient and medieval societies that wrote or recorded them may contribute to survivors of all genders experiencing disbelief or even censure upon disclosure. Because tribal authorities do not have full jurisdiction over sexual and domestic violence that occurs on reservations, indigenous persons assaulted by non-tribal members do not enjoy the full protection of the law.