President's Message
Dear Fellow BNC Members,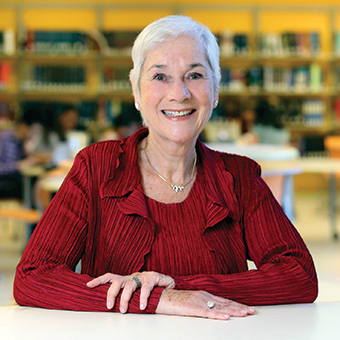 I am very excited to serve as national president of the Brandeis National Committee.
In 1973, a friend told me about a group of women she had met. I was intrigued and asked her to bring me along. Those independent women, it turned out, were members of the Brandeis National Committee (formerly the Brandeis University National Women's Committee). I joined on the spot.
Over the next 43 years, I served BNC in many capacities — as an active member, a chapter leader in Central Westchester, as vice president of learning opportunities and, most recently, as vice president of fundraising. Helping to raise funds for BNC's Scholarship Campaign and Magnify the Mind is without a doubt among my proudest achievements.
Brandeis University, the first and only Jewish-sponsored nonsectarian university, promised to provide a first-class education to all. It continues to fulfill its promise every day.
Whether you are a newcomer, a lifelong member, a chapter president or a volunteer leader, your participation in BNC is critical. Thank you for your commitment, service and all that you do for Brandeis University.
Yours,

Madalyn Friedberg
National President