Rosalie Silberman Abella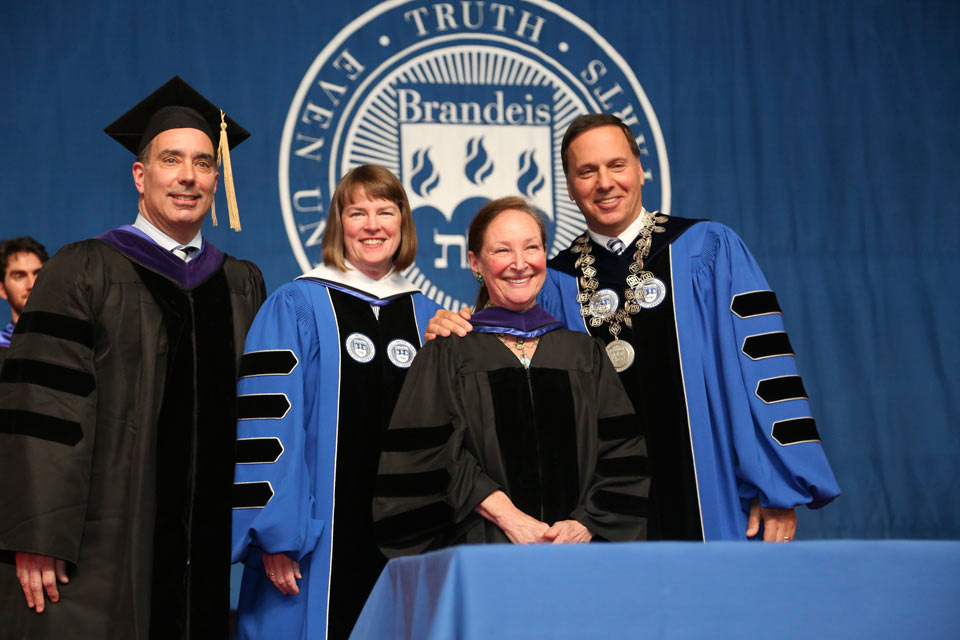 Rosalie Silberman Abella was born in a displaced persons camp in Germany, to parents who had spent three years in Nazi concentration camps and whose 2-year-old son perished in Treblinka.
In 1950, the family immigrated to Canada. By age 4, Abella had decided to become a lawyer, inspired by her father, who had been a brilliant law student in Poland before the war. But when he learned he would have to become a citizen, which would take five years, in order to practice law, he went into insurance instead to support his young family.
In a remarkable coda to her father's legacy, Abella became, in 2004, the first Jewish woman appointed to the Supreme Court of Canada.
After earning an LLB from the University of Toronto, Abella was called to the Ontario Bar in 1972. She practiced civil and criminal litigation until she became a jurist on the Ontario Family Court in 1976 at age 29, the youngest person ever appointed to Canada's judiciary. Sixteen years later, she was appointed to the Ontario Court of Appeal.
Abella is considered a foremost expert on human-rights law. She was the sole commissioner of the 1984 federal Royal Commission on Equality in Employment, which created the concept of "employment equity" to end workplace discrimination against women, indigenous peoples, nonwhite minorities and persons with disabilities. The report was implemented in Canada and several other countries. The definition of equality she created — acknowledging and accommodating differences to avoid arbitrary exclusion — was adopted by the Supreme Court of Canada in 1989 as the basis of its equality and discrimination jurisprudence under the Charter of Rights and Freedoms.
Abella chaired the Ontario Labour Relations Board and the Ontario Law Reform Commission. She is the author of more than 90 articles, and has written or co-edited four books. She was named a Fellow of the American Academy of Arts and Sciences in 2007, and received the Distinguished Alumnus Award of the University of Toronto Faculty of Law, the Distinguished Service Award of the Canadian Bar Association (Ontario), the International Justice Prize of the Peter and Patricia Gruber Foundation, and the Human Relations Award of the Canadian Council of Christians and Jews. In January, she was named the Global Jurist of the Year by Northwestern University.