Barry Shrage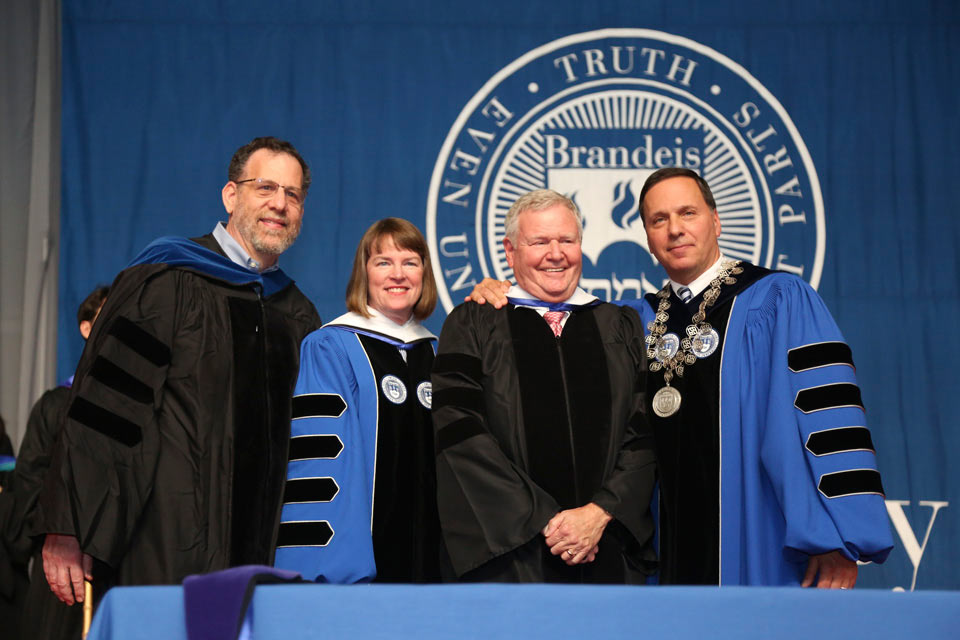 Barry Shrage has served as president of CJP (Combined Jewish Philanthropies) — Greater Boston's Jewish Federation — since 1987. Under his leadership, CJP focuses on developing Jewish education and engaging future generations, building connections to Israel, and caring for the area's most vulnerable.
He champions true partnerships among CJP, donors and recipient organizations. During his tenure, CJP has invested $1.1 billion into strengthening the Jewish community in Greater Boston and beyond. Last year, CJP's Annual Campaign received contributions of more than $56 million.
Shrage has helped create cutting-edge programs that engage others in meaningful Jewish life and create a welcoming, inclusive community. These projects include Me'ah, an intensive adult-education curriculum, and Parenting Through a Jewish Lens, a program for parents of young children, tweens and teens. Pioneered in Boston, both programs are now being replicated nationwide. He also spearheaded an incentive grant program that supports Jewish overnight-camp opportunities.
One of Israel's most passionate advocates in Boston, Shrage helped establish the Boston-Haifa Connection, a sister-city relationship that led to mutually beneficial social programs. He was among the first to embrace the power of Birthright Israel, working to send 11,000 Boston-area college students on free trips to Israel. CJP's Israel Campus Initiative has become a national model for encouraging students to become lifelong advocates for Israel.
During the recession that began in 2008, Shrage helped develop CJP's Economic Response, which provided funding to meet the needs of the Boston area's most vulnerable, including seniors, immigrants, the unemployed and people with disabilities.
After graduating from City College of New York, Shrage earned a master's degree in social work from Boston University. He and his wife, Ellie, live in Newton, where they raised two children. They have five grandchildren.
Shrage recently announced he will step down as CJP president in summer 2018. He will continue working to strengthen Jewish life and community partnerships through CJP and other organizations that share a common interest in the Jewish future.
Honorary Degree Citation
For 30 years, you have stood at the helm of an incredibly successful enterprise. CJP, the organization you have led for so long, is the preeminent Jewish Federation in Massachusetts and one of the state's largest nonprofits. Generations have benefitted from the services you provide, the learning opportunities you develop and the communal bonds you strengthen. You have helped create such innovative educational programs as Me'ah, an intensive study of Judaism for adult learners, and Parenting Through a Jewish Lens, a discussion-based course for parents. You have provided critical support to synagogues, day schools and overnight camps. You have given the out-of-work, the elderly and those with disabilities access to much-needed services. By championing the Birthright Israel program, you have helped young people create their own deeply felt connections to Israel. In every act of outreach, you help ensure that the doors of your faith remain open so that all may be included. Your ideas about leadership are reflected in the words of the political scientist Aaron Wildavsky: "Faith in the future requires knowledge of the past, from which stems the fortitude to overcome seemingly insurmountable obstacles." In recognition of your passion, your indefatigable encouragement of others' intellectual and spiritual growth, and your abiding interest in repairing the world, we are pleased to award you Brandeis University's highest honor.