Undergraduate Departmental Representative (UDR)
The Undergraduate Departmental Representative for the Comparative Literature and Culture Program serves as a resource and representative for fellow majors and minors and potential majors and minors, and brings student concerns and/or ideas to the program faculty. They also provide feedback to the program chair, undergraduate advising head, and faculty regarding scheduling problems, course offerings, etc. and help organize events for majors, minors, and other interested students.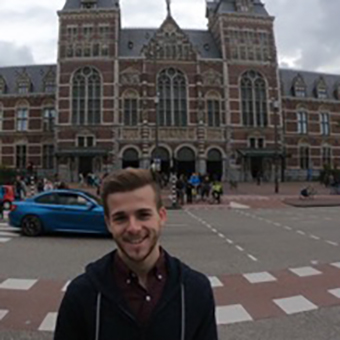 Sam Chestna
Class of 2020
Sam is a rising senior at Brandeis planning to graduate with majors in English and Political Science, and a minor in Comparative Literature and Culture. Sam also has worked as a tutor for the English Language Program at Brandeis, and really enjoys connecting with the English faculty and other students at Brandeis. Aside from working as a UDR for the Comparative Literature and Culture program and as a tutor, Sam also enjoys competing on the University's fencing team.