Undergraduate Departmental Representatives (UDRs)
Each of the Undergraduate Departmental Representatives for the Comparative Literature and Culture Program serves as a resource and representative for fellow majors and minors and potential majors and minors, and brings student concerns and/or ideas to the program faculty. They also provide feedback to the program chair, undergraduate advising head, and faculty regarding scheduling problems, course offerings, etc. and help organize events for majors, minors, and other interested students.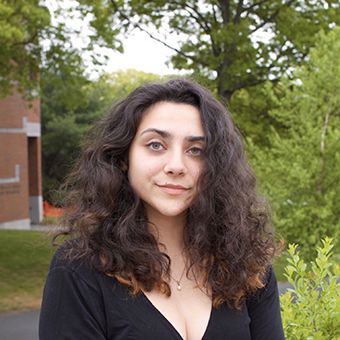 Maya Ghosh Lisbin
Class of 2023
As a senior at Brandeis, I am completing a double major in comparative literature and culture, and anthropology, with minors in legal studies and philosophy. On campus, you can find me behind the Information and Borrowing desk at the Brandeis Library or at boxing team meetings with the Brandeis Boxing Club. I also work as a research assistant at the Brandeis Women's Research Studies Center and as an undergraduate writing tutor with the English Language programs. This coming year, I intend to complete an honors thesis in anthropology and look forward to enrolling in law school post-graduation. Some fun facts about me include: I have trained as a classical vocal performer for about 10 years, and was a part of the Brandeis Improv Collective! I love volunteering abroad and have worked in Tanzania, Cambodia, Sri Lanka  and elsewhere. I hope to make time for volunteering abroad throughout the rest of my life! I am also an avid reader of fantasy, science fiction, contemporary literature and classics. And perhaps most importantly, I am a lover of cats.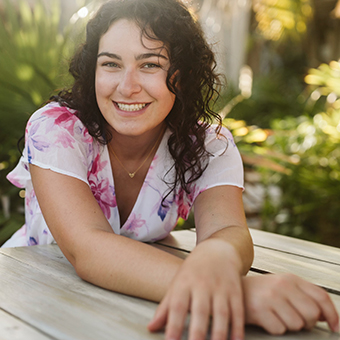 Makayla Wigder
Class of 2024, abroad in spring 2023
My name is Makayla Wigder, and I am a major in COML and ECS with a minor in Hispanic studies. I am a tour guide, and orientation leader, Hillel member, and I help coordinate Kindness Week. I'm studying abroad Spring 2023 in Seville, Spain. I have no set post-grad plans, though I am considering law or graduate schools. I love jigsaw puzzles and needlepoint tapestries in my free time. Fun fact: I can recite pretty much the entire "Harry Potter and the Sorcerer's Stone" movie.