Women's Movements and the Struggle over Jerusalem's Sacred Space
A Brown Bag Seminar with Lihi Ben Shitrit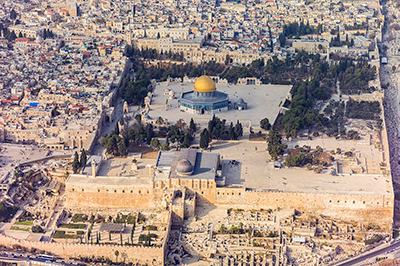 In this talk, Dr. Lihi Ben Shitrit compares three contemporary women's movements in and around Jerusalem's Temple Mount/Al-Haram al-Sharif: messianic Orthodox Jewish women's activism for access to Temple Mount/al-Haram al-Sharif (Women for the Temple); pious Muslim women's activism for the defense of Al-Aqsa Mosque from Jewish claims (the Murabitat); and the Women of the Wall's Jewish feminist mobilization against restrictive gender regulations at the Western Wall (WOW). In doing so, she will demonstrate how attention to gender and to women's engagement in conflict over sacred places is essential for understanding the processes that make the Israeli-Palestinian conflict increasingly intractable.

Wednesday, February 6, 2019
12
:15-1:45pm
Schwartz Hall 103
Brandeis University


Lihi Ben Shitrit
 is a research fellow at the Harvard Kennedy School Belfer Center's Middle East Initiative and an assistant professor at the School of Public and International Affairs, University of Georgia, Athens.
Free and open to the public
Bring your lunch
Light refreshments will be served

Co-sponsored with the Hadassah-Brandeis Institute, the Schusterman Center for Israel Studies, and the Women's, Gender, and Sexuality Studies program at Brandeis University