Public Elementary Education Concentration (Grades 1-6)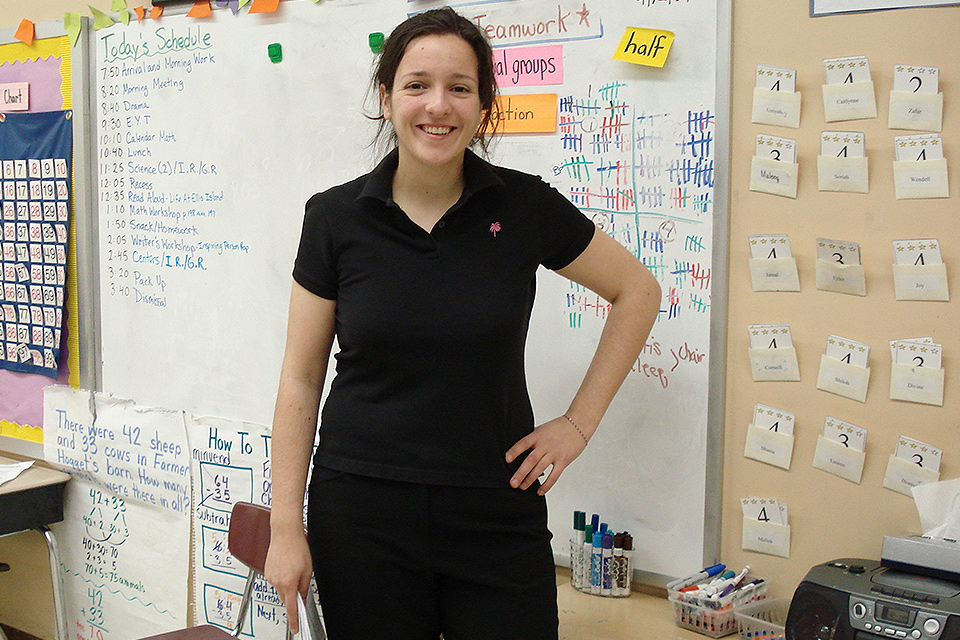 Brandeis elementary teachers are dedicated to learning how children learn, which in turn guides their work in creating inclusive and inspiring classrooms.
In the Brandeis Elementary MAT program (with MA certification in grades 1-6), you will work with outstanding faculty, mentor teachers in dedicated partner schools and belong to a close-knit cohort of fellow students.
Program Features
Elementary school teaching is as much a study of how a given child thinks and behaves as it is a set of decisions meant to guide an entire class. Brandeis students learn to "study children"— to learn from them how to teach with high expectations, girded by strong scaffolds that recognize the individual child in every single lesson.
Loving kids is part of the equation. If you've been involved directly with education/caregiving or have always loved to be creative and connected to young kids in your world, elementary school teaching is the career for you. At Brandeis, you'll learn how to translate this "love" into creating a classroom community emphasizing curiosity, connectedness and creativity in learning.
Brandeis public elementary MAT students learn to differentiate instruction as one part of the work in teaching for social justice. This means leveraging the assets of multilingual students, students with disabilities and all the identities and learning styles of children in the teaching you do each day. As well, Moderate Disabilities or English as a Second Language Licenses will enhance your general education skills and bolster your overall ability to meet needs of your diverse student body.
As a new professional, you will learn how to navigate a school culture and stand for what you believe in. Through a program-long assignment crafting your teaching "stance" and a spring-to-summer teacher research project, Brandeis MATs learn that their teaching is always guided by reflective practice. Elementary MAT research projects stem from daily dilemmas of practice, yet build upon deeply held values about children, teaching and learning.
Brandeis Elementary MAT graduates who pass the program and earn MA licenses go on to teach in Boston-area public and Jewish day schools and around the world, changing the lives of students for the better, improving their schools and helping shape the educational system.