Internship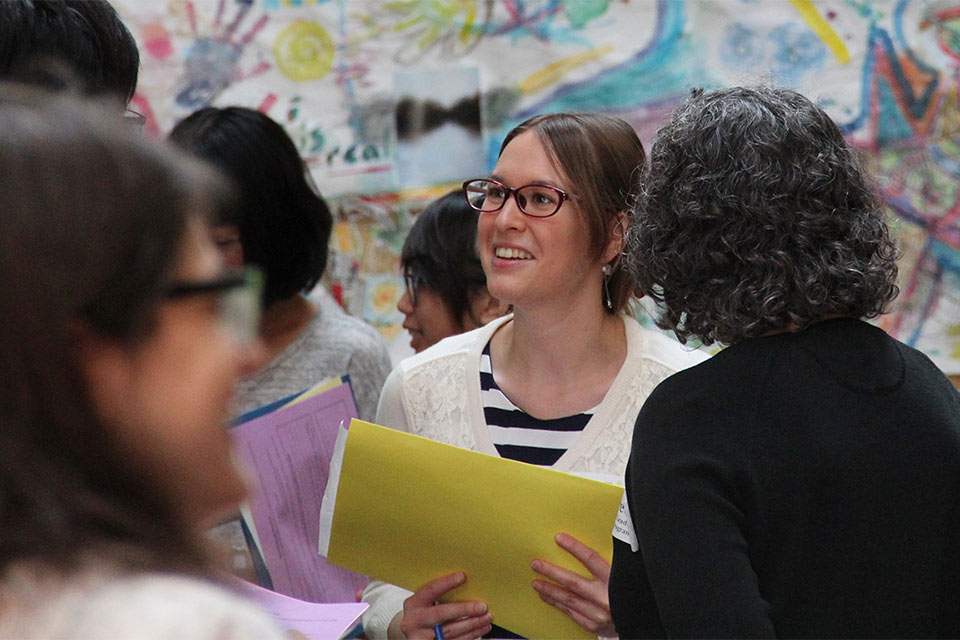 Year-Long Student Teaching Internship
Our interns are placed in a yearlong internship from late-August until mid-June. As an intern, you will work with a mentor teacher from the beginning until the end of the school year to understand and gain experience with the complexities of teaching. You and your mentor will work together to build and maintain a classroom environment, develop and implement curriculum and transfer the lead teaching responsibilities from your mentor to you.
The year-long internship and the courses work in tandem with one another. This offers a unique opportunity for you to put theory directly into practice.
Internship Matching
The Brandeis Teacher Education Program has long-standing partnerships with area urban and suburban school districts and Jewish Day Schools.
Partner Schools
In the spring before officially entering the program, you will meet with the assistant director for field experience to determine your internship placement preferences. Together you will establish your desired school district, grade level and content area (where applicable).
You will be invited to interview with potential mentor teachers to forge a mutually beneficial relationship before the new school year begins. The matching process is an opportunity for you and your potential mentor to find common ground around teaching philosophy, methodology, style and identity.
Please note that the following information applies only to the final MAT cohort of 2022-23.

MAT and BA/BS-MAT Supplemental Placement
All MAT students complete a "supplemental placement," a five-week experience in a new context, that allows you to expand your portfolio of teaching skills and knowledge. Interns choose a placement from one of the following:
Additional Certification: Moderate Disabilities or English as a Second Language (ESL)
Interns can choose one of these licenses to pursue. In addition to student teaching in a new context, interns are mentored by a special education or ESL teacher. While shadowing their mentors, interns complete a series of assignments specific to the work within the particular license. Interns also attend additional seminars specific to the license are and in some cases must also pass Massachusetts MTELs before seeking licensure.
Exploring a New Teaching Context
Some MAT students may opt out of an additional license. In lieu of that experience, these interns will spend five weeks in a supplemental practicum where they will gain another perspective on teaching in their grade cluster.
Interns may be placed in a school with different demographics from their yearlong placement and/or experience teaching at a different grade level. The supplemental placement in a different context, expands the intern's scope of teaching skills and provides a broader range of professional experiences and networks.
""I chose Brandeis because the MAT program is the absolute perfect fit for me. The professors are extremely knowledgeable and teach to suit the needs of their students. The year-long internship experience will give me the confidence and the skills I need to prepare myself for the classroom.""
Julie Lamontagne, MAT'20