Teaching in a Jewish Day School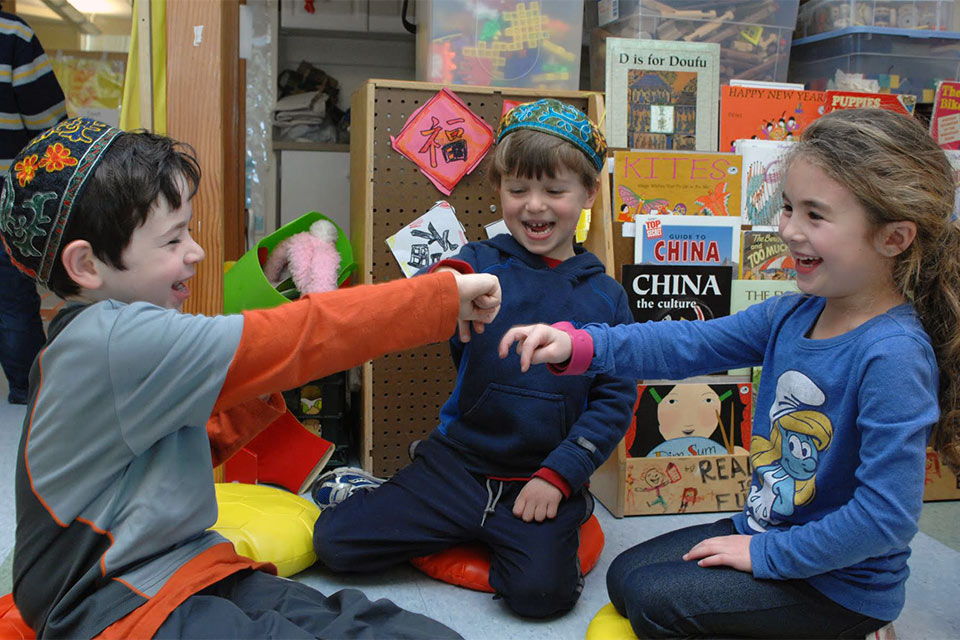 Brandeis is the only secular university in the U.S. to offer a preparation program for aspiring Jewish day school teachers.
In 2002, in partnership with the Hebrew Union College-Jewish Institute of Religion in Los Angeles, and with support from venture philanthropist Laura Lauder and a group of like-minded funders, Brandeis University launched the DeLeT Fellowship. The fellowship was designed to open a door (delet in Hebrew) on a career in day school teaching.
After several years, the fellowship evolved into a one-year Master of Arts in Teaching (MAT) program, leading to a master's degree and a Massachusetts teaching license (elementary or secondary levels). Subsequent funding from the Jim Joseph Foundation enabled Brandeis to provide strong initial preparation for day school teaching, support for beginning teachers and continuing professional learning for experienced teachers.
Building on this distinctive history, the MAT program at Brandeis now encompasses the preparation of both public school teachers and Jewish day school teachers.
Day school teacher candidates learn to teach alongside their public school peers in a sequence of courses closely integrated with a year-long internship. 
In addition, students in the day school concentration participate in a special set of learning opportunities focused on the opportunities and challenges of their particular teaching context. These include a seminar, Becoming a Day School Teacher, which threads through the program, and the chance to elect at least one Brandeis course in Jewish education.
The Brandeis MAT for Jewish Day Schools opens the door to your career in day school teaching.
The Jewish Day School concentration features: