Secondary (Middle and High School) Concentration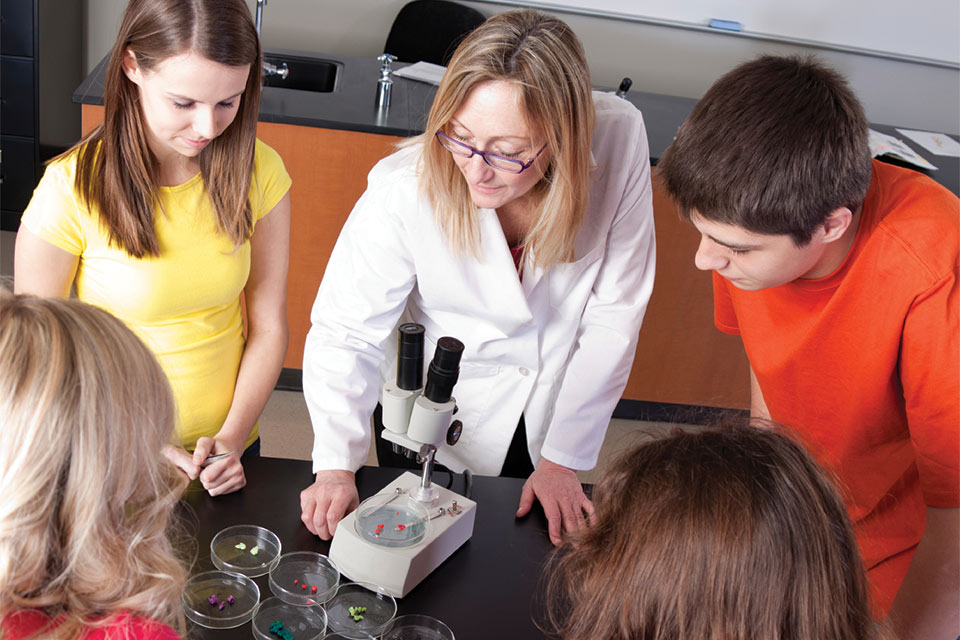 Make your subject area meaningful for teenagers. Make a difference in how they see the world today and how they'll shape the world of tomorrow.
In the Brandeis MAT program for secondary (middle and high school) teachers, you will work closely with outstanding faculty, mentor teachers in partner schools and belong to a close-knit cohort fellow students.
Our full-time, one-year program begins with five weeks of classes in the summer, continues with a year-long classroom internship and concludes with a research project presented during the second summer session.
Program Features
Public urban, suburban and Jewish day school internships.

Full-year student-teaching internship.

Social justice enactment.

Personalized attention from faculty, mentors and colleagues.

MA Initial License in subject specific middle (grades 5-8) and high (grades 8-12) school.

Concentrations include biology, chemistry, Chinese, Earth and General Science, English, French, history, Latin, mathematics, physics, Political Science, and Spanish.  
Additional certification options in special education or teaching English learners.

Substantial scholarship and financial support.

Proven job-placement success.
Brandeis teachers deeply understand both the the subjects they teach and how to help students engage with that subject — that's the essence of pedagogical content knowledge.
They know how to make complex ideas comprehensible for adolescents. They understand that complexity of deceptively simple ideas and knowing your subject deeply is necessary but not sufficient for teaching it well. You've met folks who are experts on subjects but who aren't the best teachers.
In secondary education you've got to be about both the content and the kids. Engaging in the subject is more meaningful when you're supporting the work of others. Brandeis MATs come with deep content knowledge from industry and academia, but realize that being in a lab or an office isn't as rewarding as being in a classroom. Brandeis MATs come with experience as tutors, camp counselors or babysitters, but realize that those relationships are more meaningful when centered on substantive content.
Brandeis MATs realize that being a secondary school teacher means not only knowing a subject deeply, but understanding how students engage with that subject and what their common misapprehensions are.
Teaching critical thinking is not the same in mathematics as it is in English, history or Chinese. That's why at Brandeis, you'll learn pedagogy grounded in the subject you want to teach. You will also take graduate-level courses to deepen your content knowledge in your chosen subject.
Once you successfully complete the secondary MAT and earn a passing grade on the state exams, you'll have an initial license to teach in Massachusetts, which makes you eligible for licensure in the other states and the District of Columbia through the NASDTEC Interstate Agreement.