Contact Us
Department Chair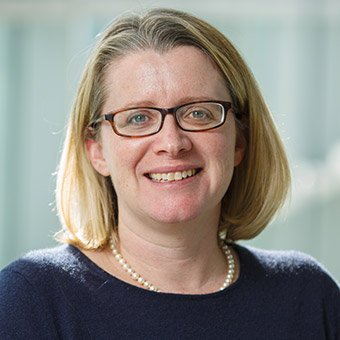 Colleen Hitchcock
Associate Professor of Biology and Environmental Studies
Chair, Environmental Studies Program
Office Hours: Fall 2023 TBA
Expertise: Community and citizen science, ecology, evolution and urban biodiversity and conservation.
Colleen Hitchcock's academic interests are focused on the role of citizen science in ecological inquiry and conservation biology, specifically relating to studies of biodiversity, conservation, phenology and climate change. She is a lead organizer for the City Nature Challenge in eastern Massachusetts and is also interested in both the application of community/citizen science research as a model for learning by students. Learn more about her work here.
To schedule a meeting with Professor Hitchcock, click here.
Applied Learning Experience Director, Advising Head and Study Abroad Liaison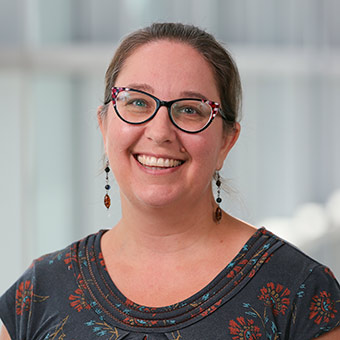 Sally Warner
Assistant Professor of Climate Science
Undergraduate Advisor Head
Office Hours: Spring 2023: 2:30-4:30 p.m. Tuesday
Expertise: Climate science, physical oceanography, turbulence and mixing, estuarine and coastal fluid dynamics.
Sally Warner is a physical oceanographer who studies how water moves and mixes in the ocean. She is particularly interested in connecting the small, fast motions of turbulence to decadal-scale, global processes like El Niño and climate change. She has spent many months living and working on oceanographic research vessels in places like the equatorial Pacific Ocean and the Gulf of Mexico. As an educator, she aims to teach climate science and oceanography in ways that highlight local case studies to motivate the underlying science.
Staff
Jazz Dottin
Program Administrator
Undergraduate Departmental Representatives
Sarah Eckstein Indik '24
Undergraduate Departmental Representative
Sarah is a senior majoring in environmental studies and studio art who enjoys exploring the intersections between the world around us and the ways in which we can express outselves. She strives to remain curious when encountering this world's uniqueness and aims to learn and share its wonder. On campus, she has a radio show with WBRS, spends time in Zen Zone, and is involved with BCJ. Loving to be in the garden, Sarah works as an environmental education intern at the Lemberg Children's Center. In her free time, you can find Sarah reading, taking long walks, crafting, biking and getting to know the other beings on this planet. If you have any questions about the major or what courses to take, feel free to reach out!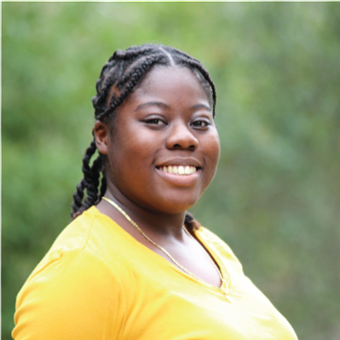 Ianna Gilbert '24
Undergraduate Departmental Representative
Originally from Jamaica, NY, Ianna (she/her) is a senior majoring in Computer Science and Environmental Studies. While studying abroad, she completed a directed research project in which she conducted health assessments on corals in the Bocas del Toro archipelago. This experience has prompted her to pursue a career in marine ecology/conservation! In terms of on campus involvement, some of her commitments include serving as one of the leaders for the JBS Christian organization, being a study abroad ambassador, Roosevelt fellow and a TA!
Ianna is eager to hear from you! Please reach out with any inquiries regarding the major, study abroad, graduate school or even items that may not be directly related.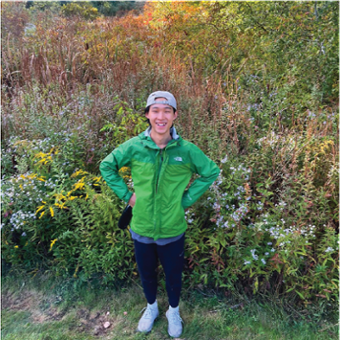 Leo Zhang '25
Undergraduate Departmental Representative
My name is Leo Zhang, a junior majoring in Environmental Studies. I am originally from Xinjiang, China, and I am interested in climate justice, activism, and climate psychology, including climate anxiety and climate grief.
On campus I am the co-founder and co-president of Students for Environmental Action (SEA). You can also find me meditating at Zen Zone, making art with Japanese Student Association and occasionally gardening at Lemberg Children's Center. Outside of campus I enjoy riding around Cambridge and looking at trees.
Feel free to reach out for advice about the major or getting involved with climate activism.