Contact Us
Department Chair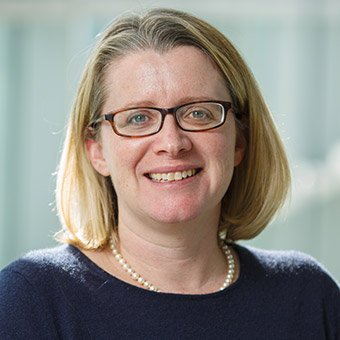 Colleen Hitchcock
Associate Professor of Biology and Environmental Studies
Chair, Environmental Studies Program
Office Hours: Spring 2023: 1:15-2:30 p.m. Tuesday and by appointment 11:30 a.m.-1 p.m. Friday
Expertise: Community and citizen science, ecology, evolution and urban biodiversity and conservation.
Colleen Hitchcock's academic interests are focused on the role of citizen science in ecological inquiry and conservation biology, specifically relating to studies of biodiversity, conservation, phenology and climate change. She is a lead organizer for the City Nature Challenge in eastern Massachusetts and is also interested in both the application of community/citizen science research as a model for learning by students.
To schedule office hours, please email Professor Hitchcock.
Applied Learning Experience Director, Advising Head and Study Abroad Liaison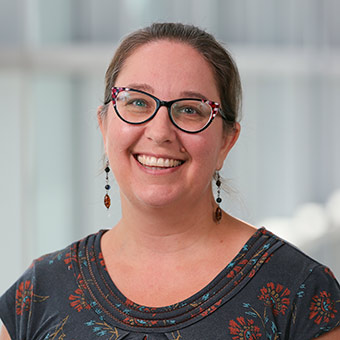 Sally Warner
Assistant Professor of Climate Science
Undergraduate Advisor Head
Office Hours: Spring 2023: 2:30-4:30 p.m. Tuesday
Expertise: Climate science, physical oceanography, turbulence and mixing, estuarine and coastal fluid dynamics.
Sally Warner is a physical oceanographer who studies how water moves and mixes in the ocean. She is particularly interested in connecting the small, fast motions of turbulence to decadal-scale, global processes like El Niño and climate change. She has spent many months living and working on oceanographic research vessels in places like the equatorial Pacific Ocean and the Gulf of Mexico. As an educator, she aims to teach climate science and oceanography in ways that highlight local case studies to motivate the underlying science.
Staff
Jazz Dottin
Program Administrator
Undergraduate Departmental Representatives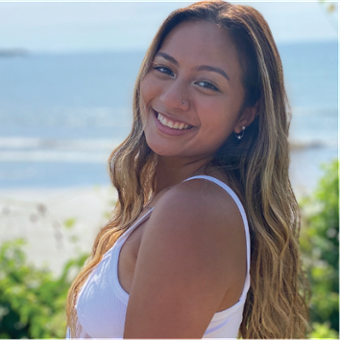 Charlene Duong '23
Undergraduate Departmental Representative
Charlene Duong is a senior majoring in environmental studies with a minor in climate justice, science and policy. She has specific interests in climate justice and the intersection between human and environmental health. On campus, she is involved in Herbicide-Free Brandeis, Body Positive Brandeis, and Brandeis Kindness Day and works at the Lemberg Children's Center.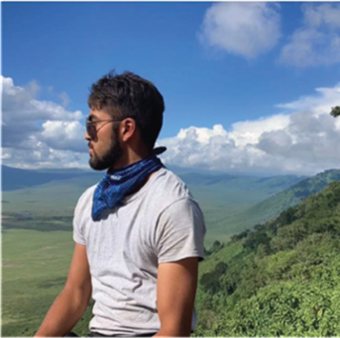 Sahil Duvadie '23
Undergraduate Departmental Representative
Sahil Duvadie is a senior majoring in environmental studies and triple minoring in South Asian studies, anthropology and women's, gender and sexuality studies. He is incredibly interested in the field of wildlife conservation and environmental policy and would love to talk to you about his experiences working for the New England Aquarium and National Park Service in the past, or about his study abroad experience in Tanzania. On campus, he is involved in the South Asian Student Association and the Men's Ultimate Frisbee team TRON as well as being an orientation leader.
Sarah Eckstein Indik '24
Undergraduate Departmental Representative
Sarah is a junior majoring in environmental studies and studio art who enjoys exploring the intersections between the world around us and the ways in which we can express outselves. She strives to remain curious when encountering this world's uniqueness and aims to learn and share its wonder. On campus, she has a radio show with WBRS, spends time in Zen Zone, and is involved with BCJ. Loving to be in the garden, Sarah works as an environmental education intern at the Lemberg Children's Center. In her free time, you can find Sarah reading, taking long walks, crafting, biking and getting to know the other beings on this planet. If you have any questions about the major or what courses to take, feel free to reach out!