IMPACT: Imagining Together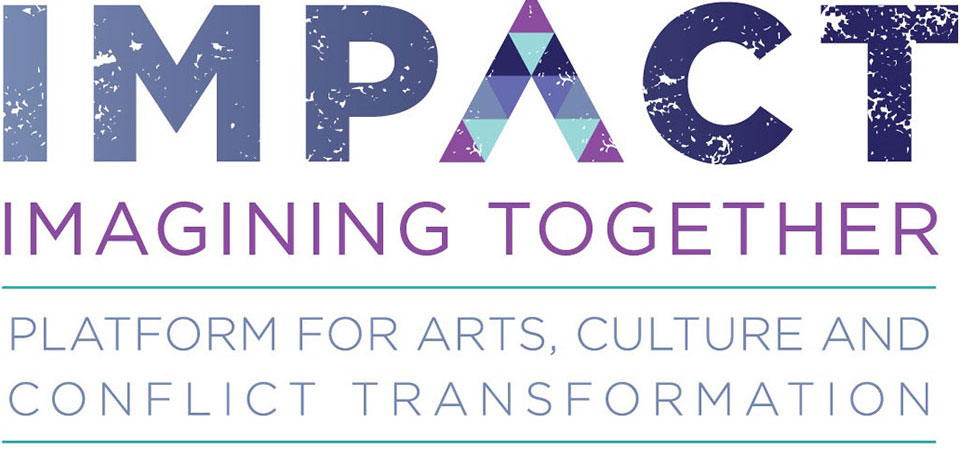 IMPACT (Imagining Together: Platform for Arts, Culture and Conflict Transformation) is a worldwide, values-driven collaboration to design and activate strategies to strengthen the arts, culture and conflict transformation (ACCT) ecosystem.
This ecosystem includes individuals and organizations working on the international stage and in local neighborhoods — sometimes at great risk — creating festivals and crafting policies; documenting practices and developing theories; and enlivening communities and building bridges across differences. In this ecosystem, we imagine and embody a more just, more vibrant, less violent world.
The grand challenges confronting humanity — climate change; growing inequalities; wars and legacies of past wars; displacement; the rise of authoritarian regimes; political and social polarization; and more — call for urgent creative attention beyond the linear, rational approaches that have proved insufficient and often counterproductive. The acct ecosystem addresses these challenges in distinct, constructive, transformative ways. With investment and support, this ecosystem could be even more effective.
Based on the sense of urgency and commitment of diverse and remarkable leaders directly involved with IMPACT, IMPACT calls for a platform to strengthen the acct ecosystem and maximize its effectiveness.

A platform of stable, interconnected structures can lay groundwork for a global civil society committed to values that sustain life and to holding those with political, economic and cultural power accountable to those values.

A platform of diverse players across acct can foster experimentation and creative problem-solving based on collaboration across disciplines, cultures, regions, worldviews and modes of communication.

A values-driven platform can acknowledge divisions that have limited acct in the past and build the relationships of trust and trustworthiness that are needed for acct to fulfill its potential.
IMPACT seeks partnerships with people, institutions and networks that share our values; our concerns for our communities, planet and future; and our commitment to creativity.