2022 News From the Field
Expand All
BlackStar Film Festival, Philadelphia, Pennsylvania, USA 
3 - 7 August (in-person and online)
"BlackStar creates the spaces and resources needed to uplift the work of Black, Brown and Indigenous artists working outside of the confines of the genre… We prioritize visionary work that is experimental in its aesthetics, content and form and builds on the work of elders and ancestors to imagine a new world. We elevate artists who are overlooked, invisibilized or misunderstood and celebrate the wide spectrum of aesthetics, storytelling and experiences that they bring."
Residency on Creative Practice and Activism in the Context of Conflict and Oppression, Oslo, Norway
15 August - 9 September
"On 15 August, The Peace Research Institute of Oslo, PRAKSIS and artist Motaz Habbash will kick off a month-long residency with ten artists whose creative practices respond to lived experiences of conflict and oppression. This residency seeks to create a space for exploration of the themes: "Repression – Expression // Violence – Creative Resistance" and participating artists will form a temporary community. It is underpinned by PRIO's ongoing research project INSPIRE which investigates creative practice and activism in contexts of war. The artists participating include Iman Jabrah, Ayman AlAzraq, Yanina Zaichanka, Yamile Calderon, Jad El Koury, Diala Brisly, Nastassja Nefjodov, Tania Canas, Daria Pugachova, and Khalid Shatta."
Besieged Voices From Ukraine, New York, USA 
31 August, 12:00-1:00 pm Eastern Standard Time (via Zoom)
"Russia's attack on Ukraine has caused the death and injury of thousands, the forced flight of millions, and the physical destruction of cities and towns. Journalist Maria Avdeeva, public historian and Jewish heritage specialist Sasha Nazar, and poet and novelist Serhiy Zhadan will address the complexities of lives disrupted and the experience of unfolding war from the perspectives of their three professions." Presented by the Center for the Study of the Holocaust, Genocide, and Crimes Against Humanity, City University of New York.
16-18 September
"The Indigenous Theatre Festival seeks to support the efforts of artists working to invigorate their languages through the medium of theatre. By hosting this festival in collaboration with the Hul'q'umi'num' Language and Culture Society, Hul'q'umi'num' Language Academy, Simon Fraser University Indigenous Language Program, and Royal Roads University, we seek to show respect for actors from BC and other territories who perform in their own languages. In the workshops and panels, we hope to strengthen the network for exchanging research-based knowledge on best practices of using theatre as a tool for language reawakening."
Buffer Fringe Performing Arts Festival - 9th Edition, Cyprus
7-9 October  
The Buffer Fringe is an annual festival with a mission to prioritize peacebuilding and social justice, organized by Home for Cooperation, and situated in the buffer zone of Nicosia.
National Storytelling Festival, Tennessee, USA
7 - 9 October
The International Storytelling Center (ISC) celebrates the 50th annual National Storytelling Festival in Jonesborough, Tennessee, the most prestigious storytelling festival in the country and a benchmark for storytelling events around the world.
ISC is now accepting applications for Merle Davis Story Listener Scholarships. The scholarships will cover registration fees and a travel stipend for two special listeners to attend the National Storytelling Festival in October. There will also be additional scholarships available for workshops and virtual tickets.
Ukrainian Playwrights Under Siege (5 May)
Join the Arts Club of Washington (online) for a virtual reading of new one-act plays from the war. This is part of the Worldwide Readings Project to benefit the Ukrainian people. 
Tsvelf far Ukraine – 12-hour Yiddish Music and Spoken Word Concert for Humanitarian Aid (12 May)
Tsvelf is a free 12-hr Yiddish Music and Spoken Word Concert held via Zoom featuring artists from around the world. The concert will feature klezmer, Yiddish song, poetry, and more, in an effort to raise funds for humanitarian aid in Ukraine. 
Sámi Pavilion is a coup for Indigenous Artists at the Venice Biennale 2022
Hyperallergic, Anna Souter
At this year's Venice Biennale (23 April - 27 November), the Nordic Pavilion will be transformed for the first time into the Sámi Pavilion. The project undermines the nationalistic structure behind the Biennale, instead recognizing the sovereignty and cultural cohesion of Sápmi, the Sámi cultural region, which covers much of the northernmost areas of Norway, Sweden, and Finland, as well as part of Russia. The three contributing artists — Pauliina Feodoroff, Máret Ánne Sara, and Anders Sunna — draw attention to the ongoing colonial oppression and discrimination experienced by Indigenous Sámi under local and national governments across the Nordic region.
'This is rarely taught': an exhibition examining African-Atlantic history
The Guardian, David Smith
A landmark exhibition at the National Gallery of Art in Washington, D.C. until 17 July explores the slave trade and the African diaspora's cultural legacy. Presented through thematic areas, including Maps and Margins; Enslavements and Emancipations; and Rites and Rhythms, Afro-Atlantic Histories contains more than 130 works from Africa, Europe, the Americas and the Caribbean, dating from the 17th century to the 21st. 
The 2022 open call for the Prince Claus Seed Awards 
Deadline: March 1, 2022
Annually recognizing 100 emerging artists and cultural practitioners, the Awards create space for experimentation and development of new perspectives on societal challenges.
National Endowment for the Arts Research Awards (USA)
Deadline: March 28, 2022
Research Grants in the Arts fund research studies that investigate the value and/or impact of the arts, either as individual components of the US arts ecology or as they interact with each other and/or with other domains of American life. Matching/cost share grants of $10,000 to $100,000 will be awarded.
The NEA Research Labs program funds transdisciplinary research teams grounded in the social and behavioral sciences, yielding empirical insights about the arts for the benefit of arts and non-arts sectors alike. Matching/cost share grants of $100,000 to $200,000 will be awarded.
Join a live webinar on February 9, at 2:00 pm Eastern Time (ET) featuring an overview presentation of these opportunities, followed by a Q&A session. Register for the webinar;  a recording will be added to the Applicant Resources page.
Peace Research Grants
Deadline for Cycle 1: February 28
International Peace Research Association (IPRA)
The IPRA Foundation works to advance the field of peace research through rigorous investigation into the causes of conflict and examination of alternatives to violence. Peace researchers inform peace activities that inspire visions of a peaceful world. The IPRA Foundation has awarded grants to help fund peace research projects in places as diverse as Argentina, Bosnia, the United States, the Middle East, the Philippines, the Punjab, and Uganda. 
Black Sacred Arts Conferences: Africana Sacred Healing Arts (2022)
May 16, 2022—May 18, 2022
The Yale Institute of Sacred Music is proud to present its conference on the topic of Africana Sacred Healing Arts, the first in a new series of conferences studying the Black Sacred Arts. The speakers, performers, and artists at this conference will consider how healing in African and African Diasporic religions encompasses a wide variety of rituals and practices. Focusing on diverse geographic sites in the Black Atlantic and beyond, the presentations will study how rites of healing can involve allopathic, homeopathic, and therapeutic measures that pertain to the individual as well as the collective. The presentations will share a focus on how the healing arts can include the study of material implements, sacred objects, the sensorial sphere of expressive culture, and embodied systems of knowledge.
Poetry Lab: Exploring Conflict Intelligence through the Lens of a Single Poem
From February 4 to March 11, on Fridays, the Irish poet and conflict mediator Pádrag Ó Tuama is exploring dynamics of conflict and sustainability through the lens of poetry. Every session is 60 minutes long and each week will explore a different poem. You may register for one, or some or all sessions. Virtual joining information will be sent to registrants ahead of each session.
Open Call Mentorship Building Beyond #2
Deadline: 4 August 
The Creative Industries Fund NL and The Prince Claus Fund invite designers, makers, artists, thinkers, and architects from the African continent to define the future of public space and community on the growing African continent by activating the imagined possibilities of their local context. Building Beyond is an invitation to dream new realities into being. The final goal is to reimagine the future of African cities through design and spatial practice.
Fringe Indigenous Artist Program, Victoria, British Columbia, Canada
24 August - 4 September
"The Fringe Indigenous Artist Program is in its 5th year and provides access and mentorship for local artists who identify as Indigenous, and wish to produce work as part of the Victoria Fringe [international theater festival]. The program incorporates collaborative mentorship, access to resources and support to strengthen participating artist's producing skill-set and artistic practice based on their predetermined goals." 
 A (Re)generation of Artists/Artists at Work
"Launched with the support of the Mellon Foundation by The Office Performing Arts + Film, a New York- and London-based cultural production company, the premise of Artists At Work is simple, yet uncommon: the program pays emerging creatives a living wage (with benefits, to boot) for up to a year. Their job description? Make beautiful art and use that art to activate and inspire a community."
Guidance Note on Integrating MHPSS into Peacebuilding
UNDP
Addressing the mental health and psychosocial support (MHPSS) needs of communities is essential for building sustainable peace: healing conflicts within us helps resolve the conflicts around us. UNDP's "Guidance Note" identifies ten key principles for peacebuilders at the international, national, and local levels.
Ukrainian Artists Illustrate Moscow's Brutality Amidst War – video
CBS News
Ukrainian illustrators represent the unspeakable, with their artwork auctioned in support of Ukraine and its displaced people.
The Art of Un-War – film
The Art of Un-War is a documentary film by Maria Niro that follows Krzysztof Wodiczko, a renowned artist and educator who uses art, design, and technology to draw attention to the plights of war veterans and displaced people.  Available through New Day Films, the movie is an in-depth exploration of Wodiczko's life and the art interventions he creates as powerful responses to the inequities and horrors of war and injustice. To preview the film, contact unwarfilm@gmail.com and request a preview link.
A Timeline of Musicians Speaking Out and Taking Action Against Gun Violence in the U.S.
By Al Shipley, Billboard 
Following the response from the music world in the wake of recent horrific shooting tragedies, this resource provides a look back at artists who have, since the 1970s, taken a stand against gun violence and for increased gun control.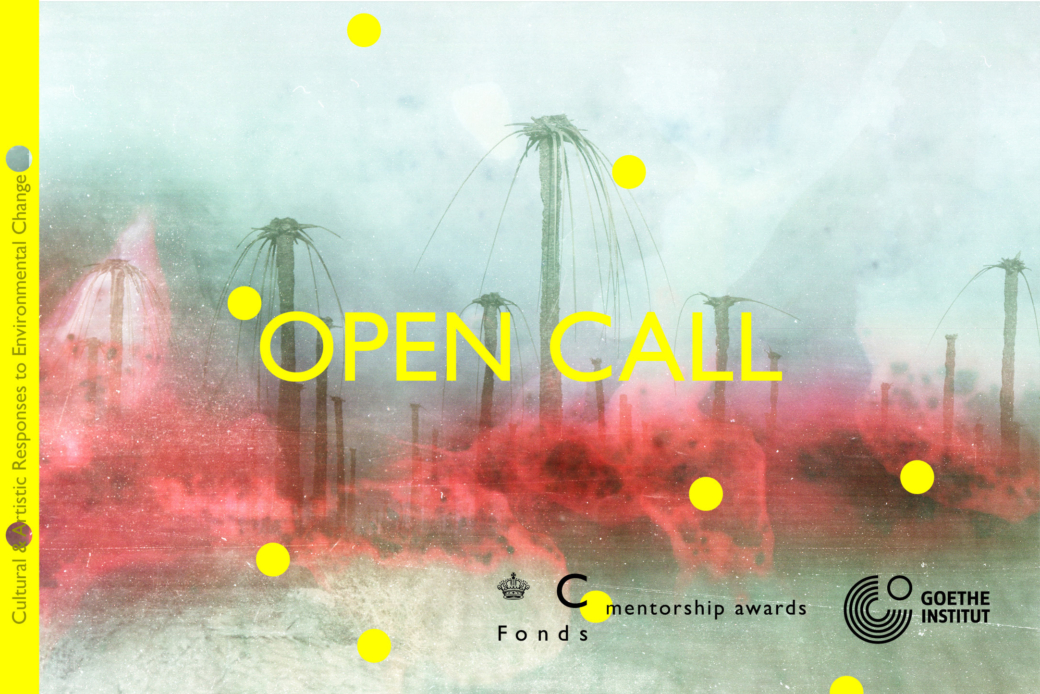 Photo courtesy of Prince Claus Fund
Mentorship Awards: Cultural and Artistic Responses to Environmental Change
Deadline: 31 May
Cultural & Artistic Responses to Environmental Change is a year-long interdisciplinary programme offered by the Prince Claus Fund and the Goethe Institut that is aimed at accelerating engaged community-based cultural practices at the intersection of arts and the environment, initiating an international network of creatives, and fostering leadership. 
South-South Arts Fellowships
Deadline: 15 May
The South-South Arts Fellowships 2022 aim to nurture wider and deeper connections among cultural workers within the Global South. The Fellowships will support initiatives that enable long-term professional networks, alliances and collaborations among cultural workers living and working in developing economies in Africa (including North Africa), Asia (including West Asia and Central Asia) and the Pacific.  
Culture of Solidarity Fund – Ukraine special edition
The Ukraine edition of the Culture of Solidarity Fund, launched by the European Cultural Foundation, is now open for considering cultural emergency requests and joint European actions to stand with Ukraine.
Artists at Risk invites applications from: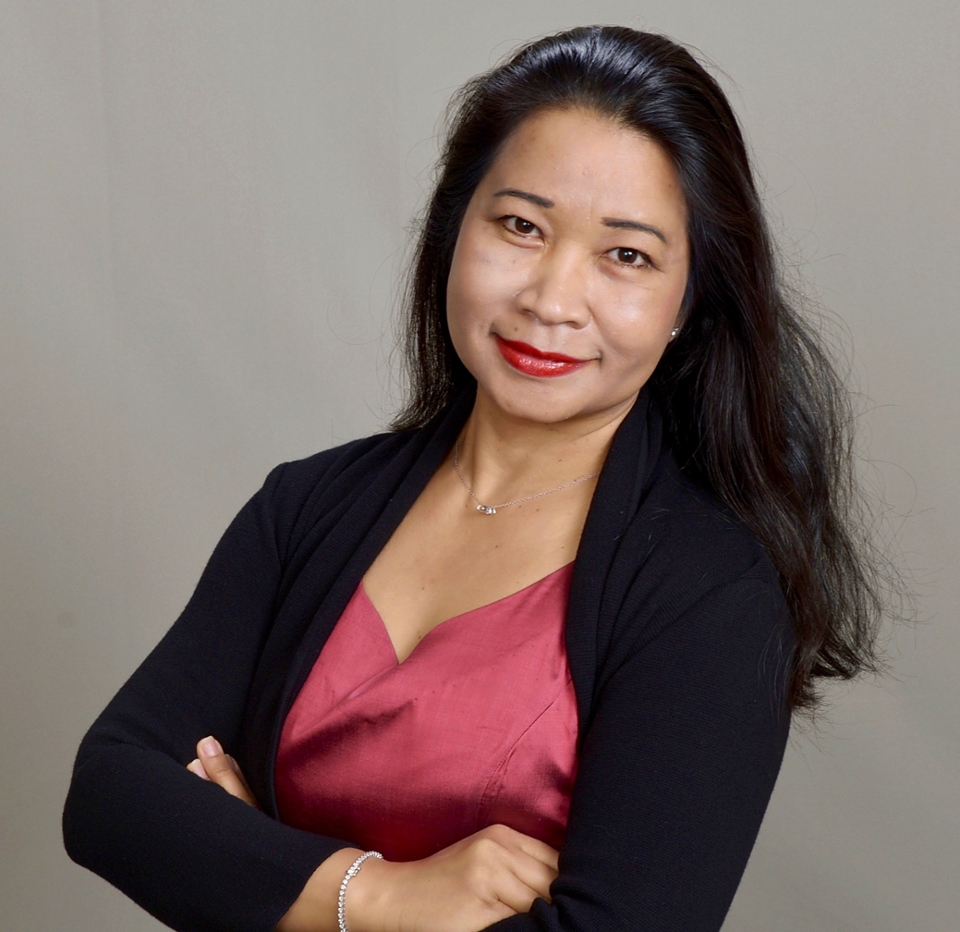 Charya Burt, Johnson Fellowship Award recipient. Photo courtesy of the artists.
The awarding of the 2022 Johnson Fellowship for Artists (USA)
The Johnson Fellowship for Artists, offered by Americans for the Arts, honors those who demonstrate a sustained commitment to civic participation in the U.S. through their work, and who make a positive and meaningful difference to inspire, inform, engage, challenge, animate, and celebrate communities through arts and culture. Americans for the Arts recognizes two extraordinary dance artists — Charya Burt of California and Christopher "Mad Dog" Thomas of Illinois — as the 2022 Johnson Fellows for Artists Transforming Communities. Each is awarded a $35,000 prize. Please see the press release for more information about the artists and the fellowship program.
Publication Launch: Transforming Conflict and Displacement through Arts and Humanities (December 2021)
PRAXIS
Transforming Conflict and Displacement through Arts and Humanities draws on data compiled from 113 unique Global Challenges Research Fund Conflict and Displacement projects and explores what Dr. Robyn Gill-Leslie calls the "missing middle," a robust discussion of arts-based methodologies — "where methods stem from, how projects adapted or changed their methods, and how methods affected the project outcome." Featuring 10 dynamic case studies from AHRC-GCRF funded projects that exemplify the practical value of arts and humanities methods in unstable contexts, this report addresses the critical gap of how arts-based methods are effecting significant change at the local, national, and international level, and addressing the Sustainable Development Goals. 
CARE Project: Care Aesthetics: Research Exploration
The Arts and Humanities Research Council (AHRC) has awarded researchers at the University of Manchester, the Pennine Care NHS Foundation Trust, and Birkbeck, University of London a three-year grant of approximately £1Million to explore the concept of Care Aesthetics. Care Aesthetics: Research Exploration (CARE) asks what happens when we consider care a craft or artful practice. Considering the contemporary crisis in care, the project will explore how sensory and embodied practices of care can improve care services and change the quality of socially engaged arts practices. CARE will launch a Care Aesthetic Lab in year one to bring practitioners from health and social care together with artists to explore new methods and practices of care, and to foster public engagement with the project.
For more information please contact James Thompson (Drama, School of Arts Languages and Cultures, University of Manchester)  and review the press release of the project.
Stolen Freedoms Report
PEN America's report Stolen Freedoms: Creative Expression, Historic Resistance, and the Myanmar Coup explores the creative response to the coup and the military's retaliatory crackdown, framing it within Myanmar's long history of creative expression and protest.
Children on the Move – a multimedia resource about migration across the Americas
Recognizing and defending migration as a right, the international interdisciplinary ethnographic project, Children on the Move (Infancias en Movimiento), involving scholars, artists, and young people themselves, offers "an ethical and political approach to demonstrate and assert that without taking into account children and adolescents, it is impossible to begin to understand the global phenomenon of migration in today's world." Focused on migration across the Americas, "[t]his work is a demand for greater empathy for [the young people] when they must leave in search of their parents or other relatives; and a gesture of solidarity when they flee to build a new, alternative life… This multimedia project is also a proposal to transform research methods on migrant children and adolescents, to empower them, and share their knowledge and experiences" in ways that reach a broad and diverse public, and that shift criminalization and punishment policies. The project's bilingual website offers a kaleidoscope of stories and testimonies. 
These young D.C. artists are painting their way to healing
Washington Post
The exhibition, "Art on the Rise in Wards 7 & 8," spotlighted 10 young visual and performing artists — emerging talent — while highlighting the connection between art, healing and entrepreneurship.
New Releases from NYU Press

Cultivating Creativity
A wealth of mind-awakening exercises and strategies to nourish innovation in academic settings. Building from over three decades of teaching design studios and creativity seminars, Iain Robertson offers unusual guidance to unearth creative thinking. Order here.
Ecoart in Action 


Ecoart in Action can help educators, students, and community members to begin a journey of ecoart activism. How do we educate those who feel an urgency to address our environmental and social challenges? What ethical concerns do art-makers face who are committed to a deep green agenda? How can we refocus education to emphasize integrative thinking and inspire hope? What role might art play in actualizing environmental resilience?

Order here.
Current Theme
A Selection of Upcoming Human Rights Film Festivals
Festival de Cine MÁS (Nicaragua)
1 August – 30 September
Festival de Cine MÁS was founded as a response to the non-existence of a human rights discourse in schools, colleges, universities and public spaces in the country, and focuses on the strengthening of critical thinking among young people.
Red Carpet Human Rights Film Festival (Palestine)
11 – 17 August
A festival of feature films, documentaries and shorts which focus on human rights issues in Palestine.
Festival Internacional de Cine de los Derechos Humanos "El séptimo ojo es tuyo" (Bolivia)
29 August – 4 September
The selected films highlight issues of memory and hope.
Moorehouse College Human Rights Film Festival (USA)
20 – 24 September
Promoting understanding and appreciation for world cultures, artistic and creative expression, and a commitment to global issues and social justice, this event takes place on the campus of what is known as an HBCU in the United States – an Historically Black College or University.
Taiwan International Queer Film Festival 
26 September – 12 October
Celebrating waves of democratic movements in both the political and cultural arenas, including the fight for gay rights, the Taiwan International Queer Film Festival gathers the strengths of diverse LGBT groups in Taiwan to enhance bonds with the government, the broader population, and the world. 
Human Rights Film Festival Berlin (Germany)
13 – 23 October
This year's Festival will be looking at the people who are going beyond red lines and risking so much to bring about change.
Verzio International Human Rights Documentary Film Festival (Hungary)
8 – 16 November
The Festival aims to promote open society, democratic values, rule-of-law, freedom of expression, political and cultural pluralism, and to expose abuse and global human rights violations through creative, quality documentaries.  
Karama Human Rights Film Festival (Jordan)
3 – 13 December (submission deadline: 13 August)
Karama Human Rights Film Festival focuses on promoting dialogue and debate, building capacity, and launching high-impact programs to address topics concerning human rights issues in the Middle East, the North African region, and beyond, through films, visual arts, music, seminars, forums, and art exhibitions.
Cine Tour Anw Be Taa/Cinema Tour Rights for All (Mali)
15 December – 15 January
The first edition of this Malian human rights film festival will take place in refugee camps in Bamako, and in public spaces in the cities of Mopti and Timbuktu. It will screen the works of fifteen filmmakers from Mali and neighboring countries – all of them under 40, and 50 per cent of whom are women.
Past Themes
War in Ukraine
Expand All
Ukraine: Conflict compounds the vulnerabilities of women and girls as humanitarian needs spiral
United Nations Population Fund
According to a 2019 UNPF report, some 67 per cent of women in Ukraine shared that they had experience some form of violence since age 15, and one in three reported experiencing physical or sexual violence. Crisis and displacement put them at increased risk of sexual and physical violence and abuse. 
The strength of Ukrainian women is on display
The Washington Post, Monica Hesse
"The images of women in Ukraine show a grim sense of duty."
In Russian-occupied Kherson, allegations of rape emerge
CNN, Nick Paton Walsh, Natalie Gallon, Maryna Marukhnych, and Brica Laine 
"Stories are helping to paint a pattern of a Russian military, pockmarked by criminal behavior and, in this case, the alleged assault of a minor at her most vulnerable."
The Washington Post, Ruth Pollard

"What's happening in Ukraine is one of the worst large-scale campaigns of sexual violence in war since Islamic State's attacks on the Yezidi minority in Iraq in 2014. Before that, of course, there was a long, terrible history of systemic rape in conflict, from Nigeria, Rwanda, the Democratic Republic of Congo, Kosovo, Bosnia, Myanmar and Bangladesh."
A protest against the rape of Ukrainian women was organized near the Russian embassy in Estonia
Rubryka
"About 20 women gathered in the middle of a street in Tallinn to draw attention to the Russian military's violence against Ukrainian women and children. The women stood with their hands behind their backs, wearing underwear painted with red paint and bags on their heads."
In Ukraine War, a Long Journey Begins in Prosecuting Rape
The New York Times, Lara Jakes
"An attack is brought to the attention of Ukrainian war crimes prosecutors in Kyiv."
"A war within a war": transgender woman says transphobia and discriminatory laws keeping her hostage in Kyiv during Russian invasion" 
CBS News, Li Cohen
"If she makes it to the border of a neighboring country offering refuge, she's not even sure if they'll let her in, as her passport identification does not match her gender. The LGBTQ community has become more visible and accepted over the years, but for transgender people, it's more complicated."
Men and boys among alleged rape victims of Russian soldiers in Ukraine
The Guardian, Emma Graham-Harrison
"UN chief on sexual violence warns dozens of cases under investigation are 'tip of the iceberg'"
Will Russia bring its transgender war on LGBTQ people to Ukraine? 
Los Angeles Times,  Kate Linthicum
"Zi Faámelu wants to escape the war in Ukraine, but her identity will not let her."
Brazilian politician's sexist remarks about Ukraine refugees spark outrage
The Guardian, Tom Phillips
"Arthur do Val heard in leaked audio messages calling women fleeing war 'easy because they're poor.'"
In Ukraine, The Men Who Must Stay And Fight
The Daily (New York Times podcast)
"As hundreds of thousands of citizens flee the Russian advance, the county's government has ordered men aged 18 to 60 to remain."
Last time I saw Andriy he was in high heels. Now, like many of my friends, he's taken up arms
The Guardian, Diana Berg
"It was a week when Ukrainians saw their lives upturned. The celebrated artist reveals her fears but also the pride felt in the resilience of her peers."
Will Ukraine Bury Feminist Foreign Policies or Will It Reveal Their Power?
PassBlue Independent Coverage of the UN,  Yasmine Ergas
"Among other questions, we should ask about the gendered and intersectional impacts of Ukraine's wartime economy, of the collapse of the ruble and of remittances from Russia and elsewhere; about the gendered impacts of sanctions, both on the sanctioned and on the sanctioning (who bears the price of higher fuel and food prices?); about the effects of the highly gendered emigration patterns and the dangers with which they may be associated, from gender-based violence to illicit markets in brides and babies as well as the risks associated with the hyper-masculinization of the society for those who stay."
Responding to the Invasion of Ukraine: The Impact of Feminist Foreign Policies (panel discussion)
Institute for the Study of Human Rights at Columbia University and the Permanent Missions of Sweden and Ukraine to the United Nations
"On April 22, 2022, the Women and Gender in Global Affairs Network hosted an online discussion between policymakers, analysts, and practitioners to discuss responses to the Russian invasion of Ukraine."
Ukrainians Fill Streets with Music, Echoing Past War Zones
The New York Times, Javier C. Hernández
"'My music can show that we are still human,' [violinist Vera Lytovchenko] said in an interview. 'We need not just food or water. We need our culture…'" 
Denouncing War, Ukrainian Musicians Unite for a World Tour
The New York Times, Javier C. Hernández
"The newly formed Ukrainian Freedom Orchestra will perform in Europe and the United States [in July and August], using music to oppose the Russian invasion."
"CITD [Center for International Theatre Development] is working with our long-time partner John Freedman and Ukrainian playwright and leader of the new THEATRE OF PLAYWRIGHTS in Kyiv, Maksym Kurochkin, in a commissioning project. Through Max and his theatre, CITD gave 23 Ukrainian playwrights $1000 each to create new works that offer a first draft of history through the lens of the playwright." 
5 Ukrainian Art Accounts to Follow on Instagram Now
The New York Times,Will Heinrich  
Artists continue to work, documenting the impact of events as they unfold, to keep the world watching.
Ukraine Asks to Keep Measures to Protect Cultural Heritage Under Wraps
Hyperallergic, Jasmine Liu 
Publishing data about efforts to protect threatened cultural properties might expose them as targets for Russian troops and looters, the country's deputy Minister of Culture warned.
'I Have No Right to Give Up': 5 Ukrainian Artists on How the War Has Changed the Way They Approach Their Art
Artnet news, Vivienne Chow
As the world continues to watch the unfolding war in Ukraine, Artnet News contacted five artists from the country, most of them still there, to learn about how the conflict has impacted their lives.
Rushing Against War, and Time, Ukraine Makes it to the Biennale
The New York Times, Elisabetta Povoledo and Robin Pogrebin
Russia's invasion complicated well-laid plans. But, despite the odds, Ukraine will present work at the international art showcase in Venice.
Ukrainian Cultural Foundation (UCF) launches fundraising campaign to support culture
The UCF offers support for
cultural workers who have remained in Ukraine and are in need of basic means of living and security (scholarships);

cultural and artistic projects aimed at promoting Ukrainian culture abroad, implementation of projects in Ukraine (grants); and

Ukrainian media.
Kaunas 2022, Marina Abramović's exhibition "Memory of Being"
Ecocnews.com
"Six thousand people, holding each other's shoulders and sending the energy of love to Ukraine, currently fighting for its freedom. It was not a protest or a rally in the central city square. It was six thousand people gathered in Kaunas on the evening of 31 March to hear Marina Abramović talk about performance art and life in art."
How Warsaw's Museum of Modern Art Transformed Itself to Aid Ukrainian Refugees
Hyperallergic, Peter Liakhov and Tamuna Chkareuli
From supplying medicines and food to organizing poetry readings and stress relief workshops, the museum has shifted its focus from art to humanitarian aid.
In solidarity with Ukraine, artists wrap Harvard Square monument
WBUR, Lauren Williams
Two Cambridge artists are raising awareness around what is lost in war with an art installation in the heart of Harvard Square.
Atelier 11 for Solidarity
L'AiR Arts
Amid the devastating human tragedy unfolding in Europe, L'AiR Arts and Cité Falguière Associations are launching a solidarity initiative in support of those affected by the crisis. 
War Brings New Iron Curtain Down on Russia's Storied Ballet Stages
The New York Times, Alex Marshall
Ballet has long been a symbol of Russian culture. Now it is becoming a symbol of Russian isolation.
Empty galleries and fleeing artists: Russia's cultural uncoupling from the west
The Guardian, Pjotr Sauer and Andrew Roth
GES-2 was meant to be Moscow's answer to Tate Modern, but the invasion of Ukraine has cast a pall over the project.
Plyva Kacha Po Tsyni [Little Ducklings Swimming]
An arrangement of a traditional Ukrainian song about a soldier, far from home, calling for his mother as he lays dying. Performed on violin by Catherine Louise Geach.
Ukrainian Artists Express Fear and Hopelessness As Invasion Intensifies
Hyperallergic, Hakim Bishara
"We've been screaming into the void for years," said artist Luba Drozd, who's been active in raising awareness about the crisis in her home country.
As Russia's Invasion of Ukraine Intensifies, Artists and Institutions React to an Uncertain Future
ARTnews, Tessa Solomon
As Russia's invasion of Ukraine intensifies, with the latter's capital Kyiv now under siege, Ukrainian artists, both at home and abroad, face an uncertain future.
Ukrainian and Russian Artists Condemn Putin's Invasion Of Ukraine
Billboard, Vladimir Kozlov
Ukrainian label Masterskaya cut ties with Russian artists while Russian rapper Oxxxymiron canceled a headlining tour in protest.
Last time I saw Andriy he was in high heels. Now, like many of my friends, he's taken up arms
The Guardian, Diana Berg
Ukrainian artist and human rights activist Diana Berg shares her experience of fear, and the possibility of being forced to flee, again.
 
Tyu, Mariupol. How Diana Berg made the city the main cultural center of the East
Zaborona, Aliona Vyshnytska                                                                                                     
The vision and activism of Mariupol-based Ukrainian artist Diana Berg, as ignited by pro-Russian aggression in Ukraine in 2014.
Calling For "No-Fly Zone" Over Ukraine, Artists Launch Hundreds of Paper Planes at Guggenheim Museum
Hyperallergic, Hakim Bishara
"Protect the sky over Ukraine," read the flyers-turned-planes, created by a group of New York-based artists and activists.

Voices and music from Ukrainian artists at this urgent moment
cdm, Peter Kirn
I feel so helpless in the face of the invasion in Ukraine. Bombs are falling on Kyiv. Sound is my weapon, my tool, my strength, so I am going to use it. The least you can do is please share this post. I channeled my feelings into a song. If you buy the song on bandcamp, I will donate every penny to Ukrainian LGBTQ charities helping people in Ukraine. I will also send to LGBTQ Ukrainian refugees.
'Cultural catastrophe': Ukrainians fear for art and monuments amid onslaught
The Guardian, Harriet Sherwood 
Millions of artworks and monuments are at risk from Russia's military onslaught in Ukraine, with one museum already burned to the ground, the global arts organization Getty has said.
Ukraine's Art Community Remains Defiant In the Face of War
Artsy, Maria Sibirtseva
"Sitting in shelters and shaking from the sounds of explosions and gunfire, gallery owners communicated their faith in the unbreakable Ukrainian spirit and army and reached out to the global community to ask for support."
A Call for Ukrainian Circus Artists: Residencies available around the world
Facebook 
Cultural Heritage of Ukraine Under Threat
Lidia Varbanova
Priceless art, medieval monuments, archaeological sites, museums, archives, industrial heritage complexes, old and new residential districts, urban spaces, all part of local, national, European, and world heritage, are being destroyed in Ukraine.
 
Ukraine Accuses Russia of Burning Down a Museum
Hyperallergic, Jasmine Liu
Paintings by Ukrainian artist Maria Pryimachenko were destroyed in a fire at the Ivankiv Local History Museum in Kyiv province,  incited by an attack as part of the Russian invasion, Ukraine's Ministry of Foreign Affairs reports.
Melody from Kyiv's Shelter: Ukrainian and Chinese Students Sing Local Folk Songs
Ukrainian and Chinese students sing local folk songs together, in a makeshift shelter under the R. Glier Kyiv Institute of Music.
The Sounding Board: Why Ukrainian Americans are Committed to Preserving Ukrainian Culture – and National Sovereignty
Pangyrus, Katja Kolcio
Ukraine, for most of its history, was under foreign domination (even in pre-Soviet times), and Ukrainian language, writing, and other aspects of culture were actively suppressed, censored, banned, and persecuted. Ukrainians who fled, including the author's parents, felt responsible for preserving their native country's intellectual and cultural heritage.
Some artists in the Ukrainian diaspora in the United States:
As Russia Invades Ukraine, TikTokers Are Documenting the War
Hyperallergic, Jasmine Liu
The app is providing a bottom-up view of what happens when everyday life is upended by violence and war for a whole nation of people in real time.
From naked protests to blockchain fundraising: how artists are protesting Russia's invasion of Ukraine
The Art Newspaper, Kabir Jhala
Artists Withdraw Works From Russian Museums to Protest Invasion
Hyperallergic, Valentina Di Liscia
Two artists have withdrawn their works from state-backed museums, and the curators of the Russian pavilion at the Venice Biennale resigned in protest.
Russian Artists Speak Out Against War, but Fear Reprisals
The New York Times, Alex Marshall
Two Russian artists have pulled out of the Venice Biennale and thousands are signing antiwar petitions.
Russian artists speak out against the war in Ukraine
DW, edited by Elizabeth Grenier
Pop stars and theater directors are protesting against Putin's war. Those with ties to the Russian leader, like conductor Valery Gergiev, risk ruining their careers.
Valery Gergiev, a Putin Ally, Fired as Chief Conductor in Munich
The New York Times, Javier C. Hernández
Valery Gergiev, the star Russian maestro and prominent supporter of President Vladimir V. Putin of Russia, was removed Tuesday from his post as chief conductor of the Munich Philharmonic after he refused to denounce Mr. Putin's invasion of Ukraine.
The Artists and Curator Behind the Russia Pavilion Have Pulled Out of the Venice Biennale Amid the Ongoing War in Ukraine                                                                                       
artnet, Kate Brown
The pavilion of the Russian Federation will remain closed during this year's Venice Biennale.
'Many in Russia stand with Ukraine': Russian art scene fears further ostracisation as West set to impose sanctions
The Art Newspaper, Dorian Batycka
"We are feeling a huge sense of cultural isolation," Burenkov says, adding that "while nobody wants war with Ukraine, the situation within the Russian art scene became complicated not because of the sanctions but due to the self-censorship and paranoid consciousness that has emerged in many formerly forward-thinking and free-spirited art institutions. At the moment, we want the international art community to know that many within Russia stand with Ukraine."
Thousands of Russian Artists Denounce Invasion in Open Letter 
Hyperallergic, Elaine Velie
More than 17,000 artists and cultural workers sounded the message: "No to War!"
The art world responds to Russian invasion of Ukraine by canceling shows and cutting ties
CNN Philippines, Jacqui Palumbo
Ukraine's blue and yellow 'everywhere' as world shows unity
PBS Newshour
Artists and others around the world are showing their solidarity. 
Ukrainian Chorus Dumka of New York performs "Prayer for Ukraine" to open Saturday Night Live broadcast

Teach-In on Ukraine for Artists, Activists, and Arts Workers
March 12, 11 am–1 pm ET Online
With the aim of building our collective knowledge, educational resources, and solidarity efforts as cultural practitioners, Creative Time, and the Vera List Center for Arts and Politics at the New school are gathering a range of speakers for an emergency teach-in on the evolving crisis.
                                              
Ukrainian Contemporary Music Festival
Through three separate concert programs and academic discussions with scholars and musicians, the festival, held at the Kaufman Music Center in New York City, engages the intersection of new music, contemporary events, and the culture of Ukraine. 
Ukraine-Russia Crisis: Livestream Conversations
The College of the Environment, Allbritton Center for the Study of Public Life, and Russian, Eastern European & Eurasian Studies, all at Wesleyan University in the United States, present a series of international livestream conversations with students, journalists & civic leaders in Ukraine. The next one is on March 11.
WORLDWIDE READINGS PROJECT: War against Ukraine/Ukrainian plays – Three letters to the international theater community
A global initiative to support and share new Ukrainian plays.
Ukraine's Resilience and its History with Russia through Four Songs
Pittwire, Adriana Helbig
Ukraine's resistance to Russia's invasion has deep historical and cultural roots, including in its music.
20 of the Best Films to Help Understand What's Happening in Ukraine
The Guardian, Anna Onufrienko, Arsenii Kniazkov, Stanislav Menzelevskyi, Stanislav Bytiutskyi and Oleksandr Teliuk  
Nigeria Condemns Treatment of Africans Trying to Flee Ukraine
The Guardian, Emmanuel Akinwotu and Weronika Strzyzynska 
Government says citizens' access to Polish border impeded amid growing reports of discrimination.
Art for Peace in Ukraine, a student-driven movement
Join the global, student-driven art movement #ArtForPeaceInUkraine initiated by Pechersk School International (IB World School), based in Kyiv, Ukraine.
Razom for Ukraine (non-governmental organization)
Razom is providing critical medical supplies and amplifying the voices of Ukrainians. 
Nova Ukraine (non-governmental organization)
"We are putting all efforts on humanitarian help. We have proven and established partners on the ground in Ukraine that we trust." 
Ukrainian Charities: Guide for International Donations 
Want to support the people of Ukraine? Here's how you can help                             
National Public Radio, Jeff Dean and Jonathan Franklin 
The Invasion of Ukraine is a War Against All Democratic States. As we Fight for Our Liberty, Here are 5 Ways the Art World Can Help.
artnet, Olesia Ostrovska 
"We need your solidarity and support more than ever. Today's invasion could become bigger and even deadlier than anything we have seen since World War II. The actions of Russia will have a global impact on the entire world and will very likely affect generations to come. We ask those of you in the cultural sphere and beyond for your support." 
Anti-war petitions and critical resources for artists in response to Russia's invasion of Ukraine
CIMAM – International Committee for Museums and Collections of Modern Art
Assistance for artists at risk, information about emergency residencies and places to store art for safekeeping, and so much more, can be found here.
A Philadelphia, USA, based non-profit organization that is getting medical and other urgent supplies to Ukraine. (Philadelphia has a large Ukrainian population.) UUARC is working with the Ukrainian embassy in the coordination of aid.
Aid to Ukraine
Ways to support specific Ukrainian refugee populations, including BIPOC, disabled, and LGBTQIA.
Information about assisting people in Ukraine, from Theatre Communications Group
Expand All
By Toni Shapiro-Phim, Assistant Director, Program in Peacebuilding and the Arts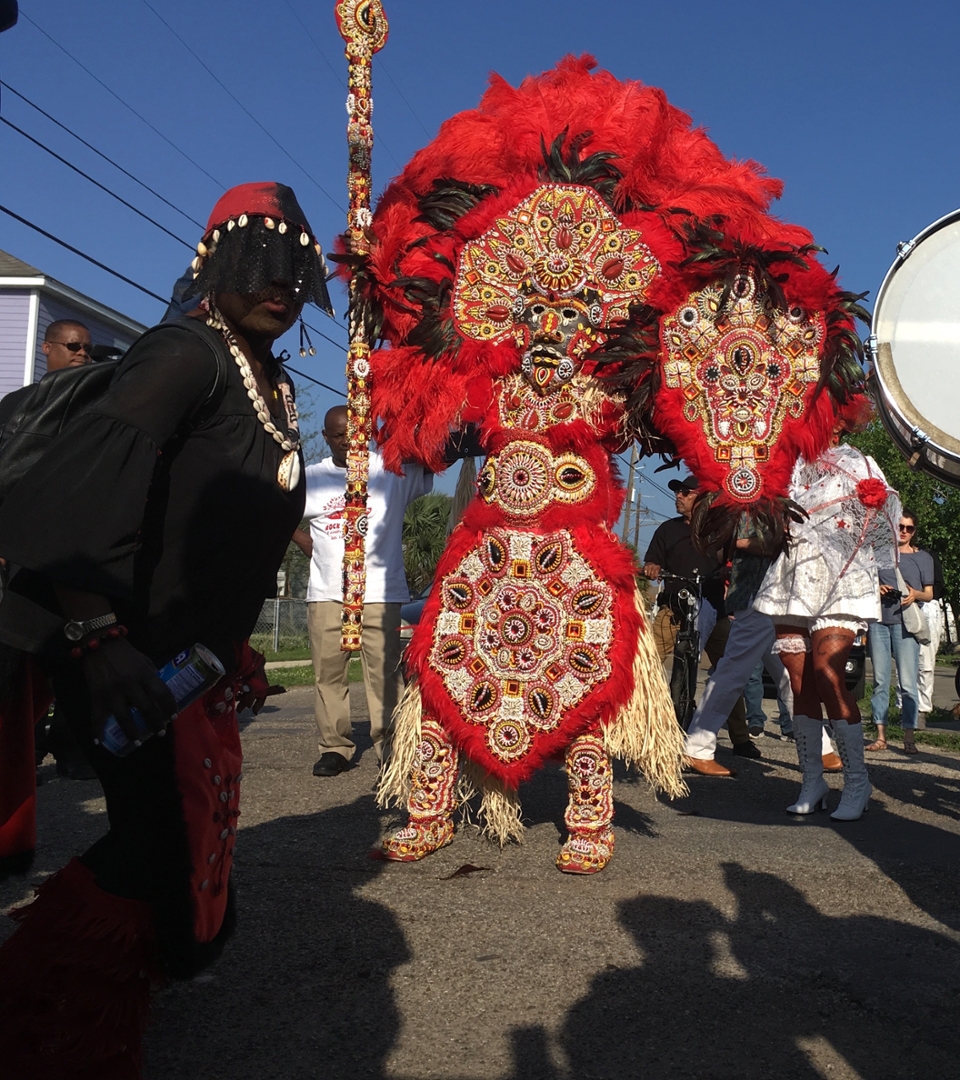 Mardi Gras Indians, Super Sunday parade, New Orleans, USA, 2018. Photo by Toni Shapiro-Phim

"New Orleans is one of the most vulnerable cities in the United States to the impacts of climate change, due to its low elevation, land subsistence rates, sea level rise, and prediction of more intense hurricanes," according to a report by the National Resources Defense Council. As ocean temperatures climb, devastating floods and catastrophic loss of wetlands will result. New Orleans is also a city with a unique confluence of cultures. Communities of African, Asian, Caribbean, European and Indigenous heritages populate this town of just under 500,000 inhabitants. New Orleans music (jazz, brass bands), architecture (shotgun houses), public rituals/celebrations (Mardi Gras Indian processions), and food (too many cooking styles to list) are recognized the world over as singular and spectacular. And much of this cultural expression, especially that of communities of color, has been threatened again and again, by the effects of the climate crisis, and by the blow of the pandemic.
Treasured African American elders, for example, holders of specialized cultural knowledge that has been fundamental to struggles against enslavement and disenfranchisement, have been particularly vulnerable to COVID-19's ravages. To address this, an initiative called "Feed the Second Line" was created by the Krewe of Red Beans (a Mardi Gras "team") to establish a safety net for these culture bearers.
The "Second Line" refers to a street procession involving a brass band, often playing as part of a funeral or wedding or other ceremonial event. Guided by a marshal, those being honored (or relatives of the deceased) are part of the first line. Revelers who follow form the "second line." All dance to the band's tunes, celebrating a rite of passage, with some in front carrying decorated parasols. People join in as the procession winds its way through a neighborhood, reinforcing a sense of community. The Backstreet Cultural Museum, a center of deep engagement with New Orleans African American cultural traditions, calls the second line parade at a funeral "a celebration to send the loved one's spirit into the afterlife."
With musicians out of work during the initial year of the pandemic – no second lines or other gigs were on tap – Feed the Second Line was created to both literally feed the artists whose cultural practice is so valued and to help them pass on their cultural knowledge. Relying on community-based organizations for referrals, culture bearers in need are identified. They in turn submit weekly grocery and household goods requests. Younger musicians and other artists are hired to pick up and deliver the items. The younger artists get paid for their time, and have a chance to speak with their elders and learn from them about their beloved traditions and histories.
When vaccines became available, Krewe of Red Beans' new "Culture > COVID" program hired out-of-work local musicians to drive New Orleans' older culture bearers to a vaccination clinic.
"If we want to build a really strong city with a really amazing culture, which is our greatest asset, we have to work to make that treasure truly, truly valued and supported," Krewe of Red Beans leader Devin De Wulf was quoted as saying in a radio interview. "That is how we have to think about every single musician, every single Baby Doll, every single Black Masking Indian [both being aspects of New Orleans street parade traditions], every single second line. They're irreplaceable," he added.
In terms of the climate challenge, another entity local to New Orleans, A Studio in the Woods, is focusing its artist residencies on the relationship between human beings and the environment. Formed to "foster creative responses to the challenges of our time by providing retreat to artists, scholars, and the public in our protected forest on the Mississippi River," A Studio in the Woods is a program of Tulane University's ByWater Institute. It provides space, time and resources to artists engaged in creative work that addresses pressing environmental issues. These artists, while in residence -- actually in the woods -- collaborate with local communities and scholars on projects that respond to articulated concerns and dangers.
 "A Studio in the Woods is located at the nexus of the City of New Orleans, a larger 5,000-acre bottomland hardwood forest, the Mississippi River's lower reaches, the Gulf of Mexico, and the largest swath of alluvial wetlands in North America. Each of these systems has undergone profound changes over the past several decades, creating a dynamic context for artists," their website states. "The people, environment, and culture of Southeastern Louisiana influence our residents, and in turn our artists and their work have a significant impact on the region." In one of their programs, two Indigenous artists, Karen Goulet and Monique Verdi, traveled to opposite ends of the Mississippi River from their respective homes to be in residence, bringing together the distinctiveness of regional and Indigenous cultures, artists, and scholars along the huge river "in a shared process of inquiry." The Studio has a current call out for their Rising: A Climate in Crisis residencies. Looking for artists of all disciplines, they invite those with established engagement with environmental and cultural matters to propose a residency project that involves collaboration with local Louisiana communities. Applications are due March 10.