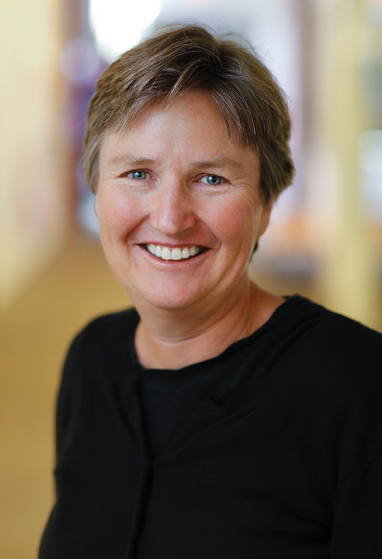 Kathryn Graddy, Fred and Rita Richman Distinguished Professor of Economics and Senior Associate Dean of the Brandeis International Business School, was awarded an honorary doctorate at the Copenhagen Business School's 101st Annual Celebration on March 16, 2018.
Graddy's research is in economics, art and culture and, more generally, industrial organization. Her recent publications are focused on art prices, the behavioral economics of auctions and the creativity of artists, but she also studies price discrimination, the organization of markets, wage differentials by gender and environmental economics.
"Her level of international research excellence is clear from her impressive publication record, and it is of profound interest to CBS to strengthen the research collaboration with Kathryn Graddy," said Professor Trine Bille of the Copenhagen Business School's Faculty of Management, Politics and Philosophy. 
Graddy was among three recipients to receive the honor across a variety of academic and business disciplines. In her inaugural lecture in Copenhagen, she discussed her cultural economics research in two areas: the effect of death and bereavement on creativity, and the numerical rating system established by 17th-century art critic Roger De Piles that's still relevant today. She used these examples to demonstrate the importance of interdisciplinary work in business, economics and the arts.
Graddy came to Brandeis in 2007 from Oxford University, where she was a Fellow of Exeter College. She served as chair of the Economics Department from 2011-2014 and director of the PhD program at the International Business School from 2015-2016. Graddy received her PhD in economics from Princeton University, an MBA from Columbia University, and BS and BA degrees in mathematics and Russian from Tulane University.