Tal Richtman, BA/MA'20, was speechless.
A week-long tour of some of the world's most innovative and successful companies will have that effect on an aspiring entrepreneur.
In Hong Kong and Shenzhen, China, Richtman and 28 classmates from Brandeis International Business School experienced the trip of a lifetime thanks to the Hassenfeld Fellow Overseas Immersion Program.
"Visiting these different firms provided us with a better understanding of China's rapid growth and the changing global economy," said Richtman. 'Every visit was different, educating and enriching in ways which cannot be described in words."
Below are photo highlights from the January 2019 Hassenfeld trip.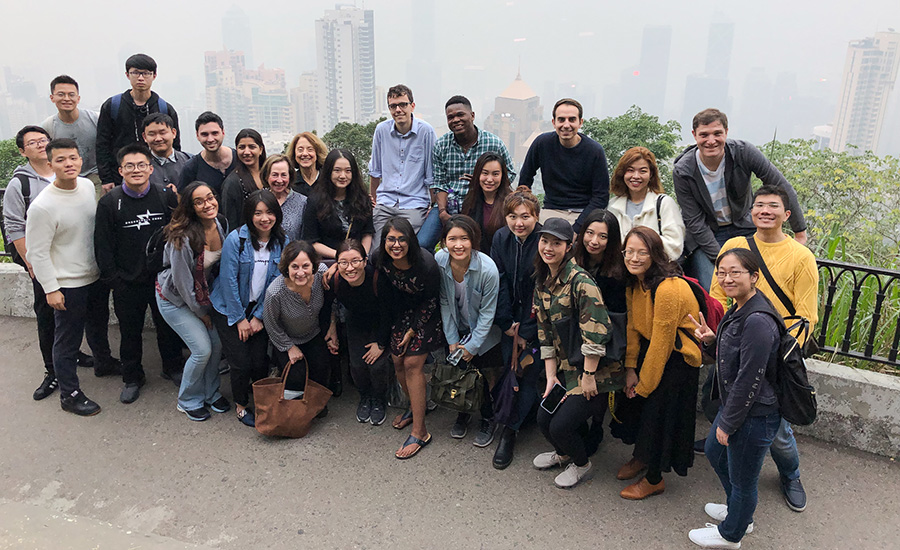 After arriving in Hong Kong, the Hassenfeld fellows take in the (foggy) afternoon view from iconic Victoria Peak before sitting down to a celebratory Chinese dinner.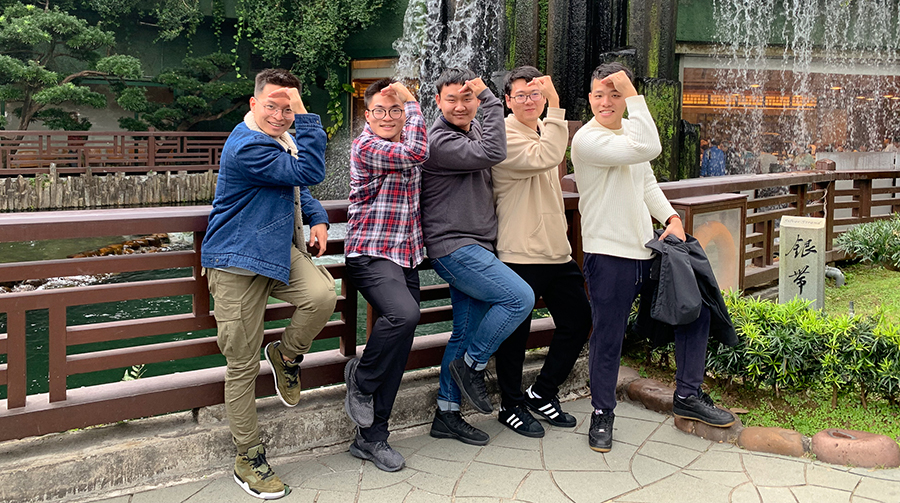 An all-day tour of Hong Kong includes stops at Nan Lian Garden, Man Mo Temple, Chi Lin Nunnery, Victoria Prison, Aberdeen fishing village and Ladies' Market.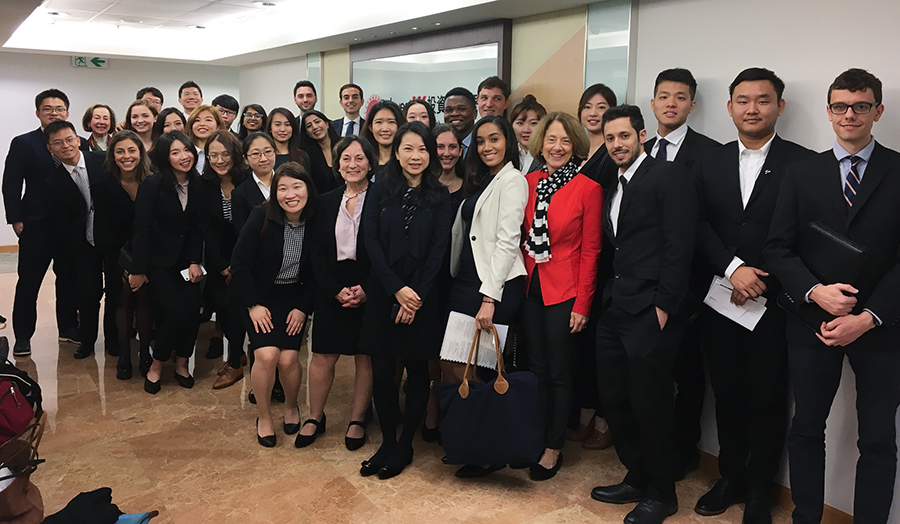 A busy slate of business visits starts at InvestHK, the local government agency charged with promoting foreign investment. Next up: a tour of Maxim's, the largest food service organization in Hong Kong, and dinner with a local marketing executive, who shares insights about the rapid emergence of China's middle class.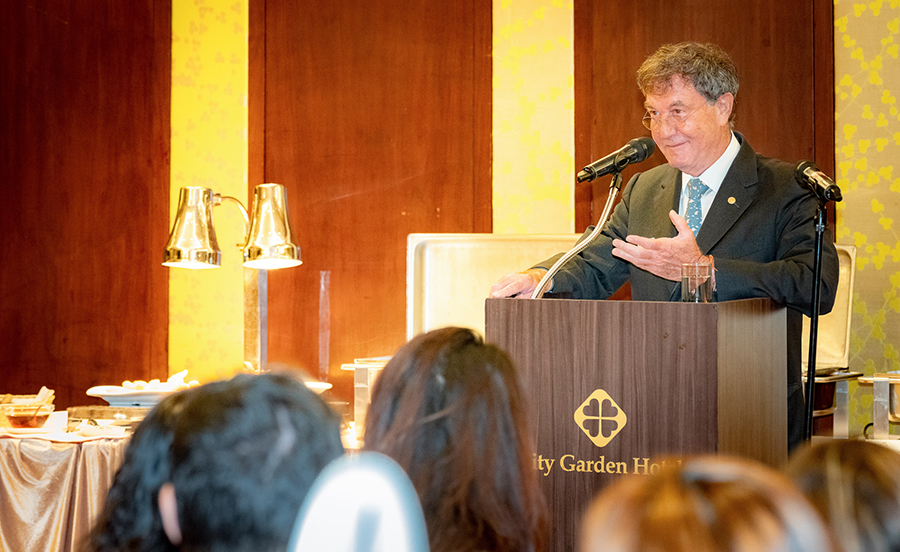 After visiting e-commerce giant Alibaba, the fellows attend an alumni reception with Alan Hassenfeld, co-chair of the Brandeis International Business School Board of Overseers and founder of the Hassenfeld Fellow Overseas Immersion Program.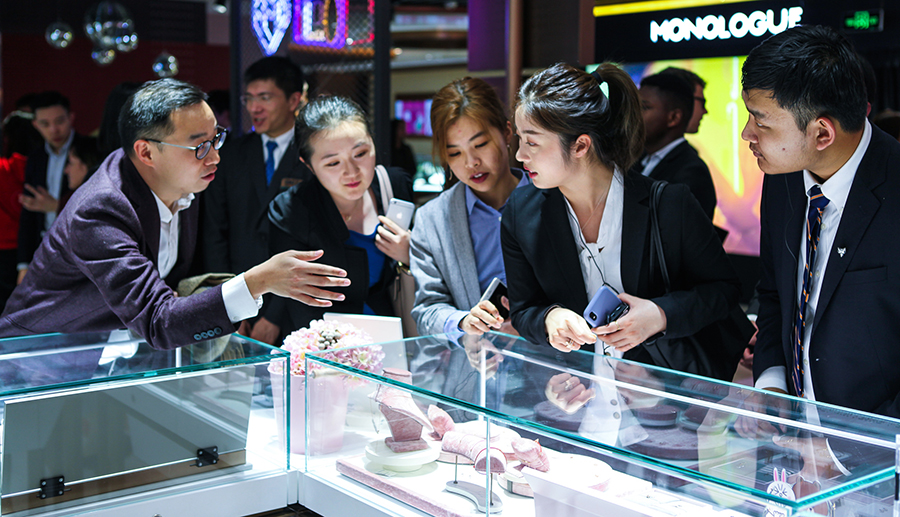 The first stop in Shenzhen: Chow Tai Fook, one of China's largest jewelers. Fellows gain insight into the many disciplines required to operate a successful global business.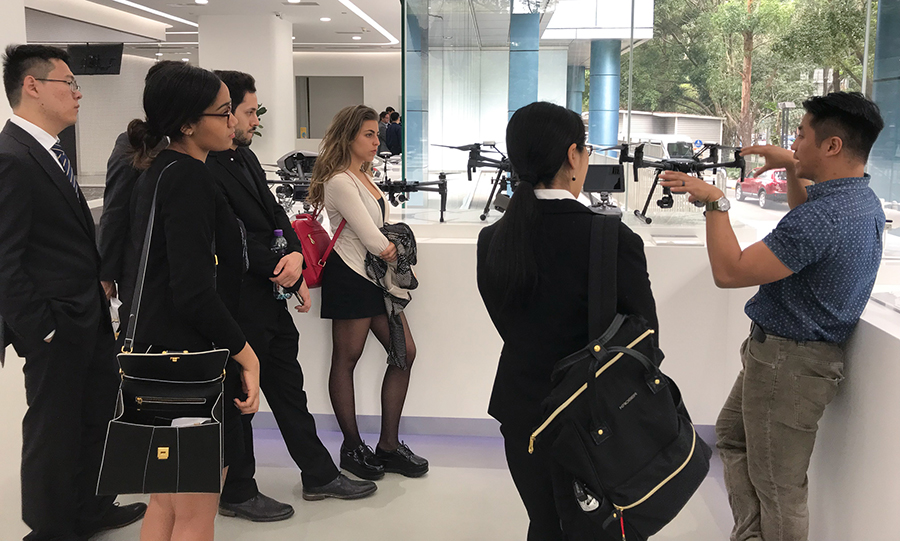 Touring the headquarters of leading drone manufacturer DJI. Other Shenzhen visits include unicorn conglomerate Ping An Insurance, Big Four accounting firm KPMG and robotics startup Dorabot.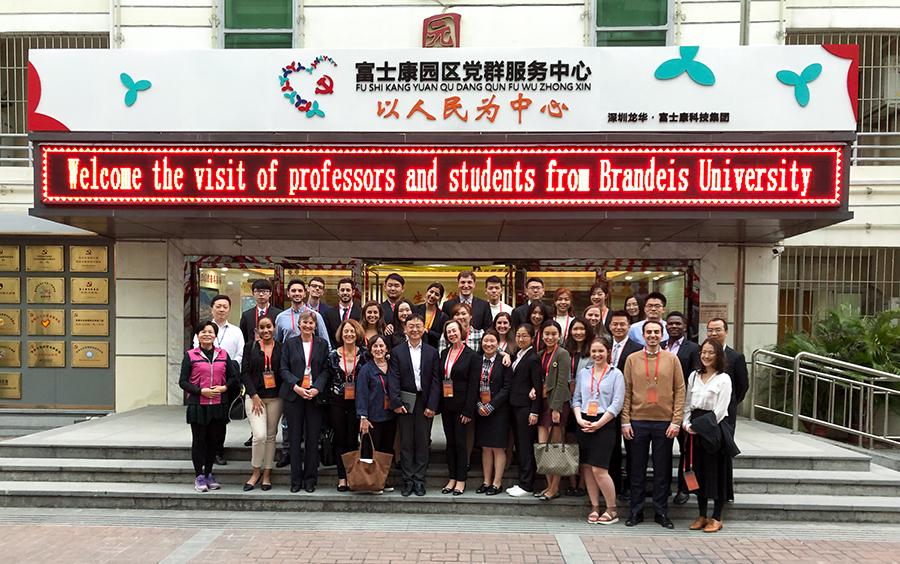 Outside Foxconn, the biggest electronics hardware manufacturer in Asia. The visit was followed by a networking dinner with Brandeis International Business School alumni working in Shenzhen.