Real-world problems call for real-world solutions.
'Deis Hacks, the annual 24-hour hackathon cosponsored by Brandeis International Business School, attracted 15 teams and 70 total participants on Feb. 8-9. The teams competed for $2,000 in prizes and the opportunity to help local nonprofit organizations.
This year's winner was the team representing the Waltham Boys & Girls Club, which received a revamped communications strategy designed to increase participation by overcoming language and technology barriers.
Isabel Yeoh '20 and her teammates came up with a two-pronged solution. First, they added key languages to the Boys & Girls Club website so parents can use it to find announcements and information about programs. They also created an automated text messaging system that is able to send messages in multiple languages with the press of a button.
"In recent years the Boys & Girls Club has struggled with decreasing participation from the kids," said Yeoh. "And it turns out it's often because non-English speaking parents can't communicate with the club."
The team had the plan ready to go by judging time, demonstrating the new multilingual access to the website and sending out test text messages in several languages to the judges' phones. 

Brandeis International Business School Prof. Gene Miller, who teaches classes on socially responsible business leadership, helped orient the hackathon toward helping local nonprofits.
"The organizations were delighted with the hackers' solutions," said Miller. "And watching the personal and professional growth of the participants under this unique pressure was incredibly impressive."
Now in its third year, 'DeisHacks was co-founded by Miller and Ian Roy, adjunct professor at the International Business School and founding head of the Brandeis MakerLab.
Christopher Scranton, director of nonprofit  and government partnerships at Jobcase, Inc., has led and judged hackathons for 15 years. He came away from his first time judging 'DeisHacks impressed.
"What makes this hackathon unique is the emphasis on creativity. It's a blank slate," he said. "They can approach these challenges from any angle. Their imagination is the limit. This is teaching creative technology problem solving and I know it's what employers are looking for all over Boston and beyond."
Below are photos from the weekend.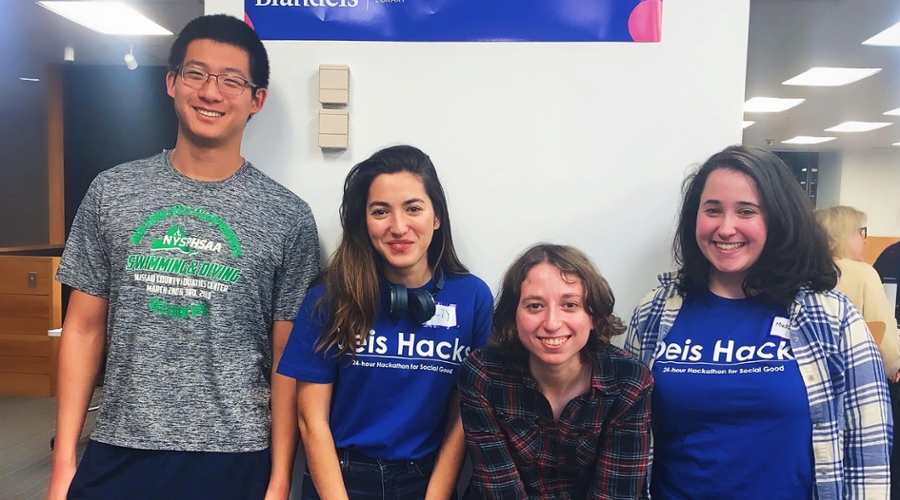 The 2020 'DeisHacks winning team, led by Isabel Yeoh '20, second from left.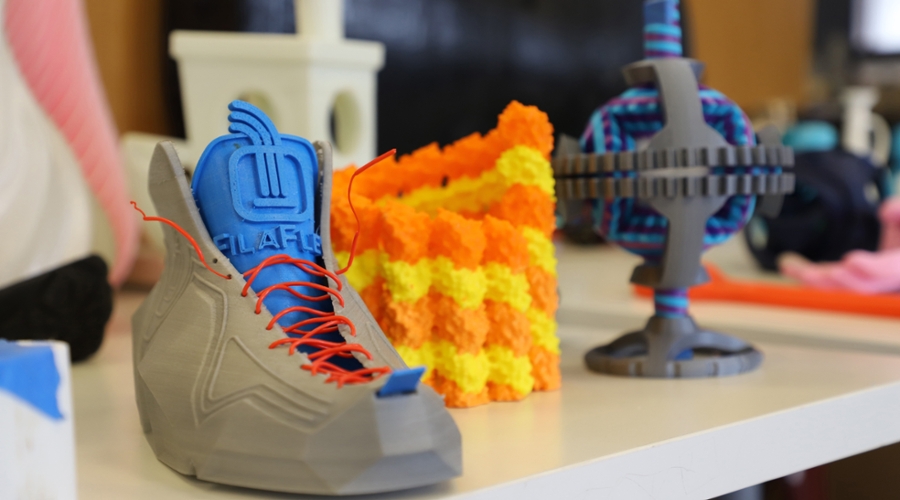 A sample of 3-D printed objects made in the Maker Lab.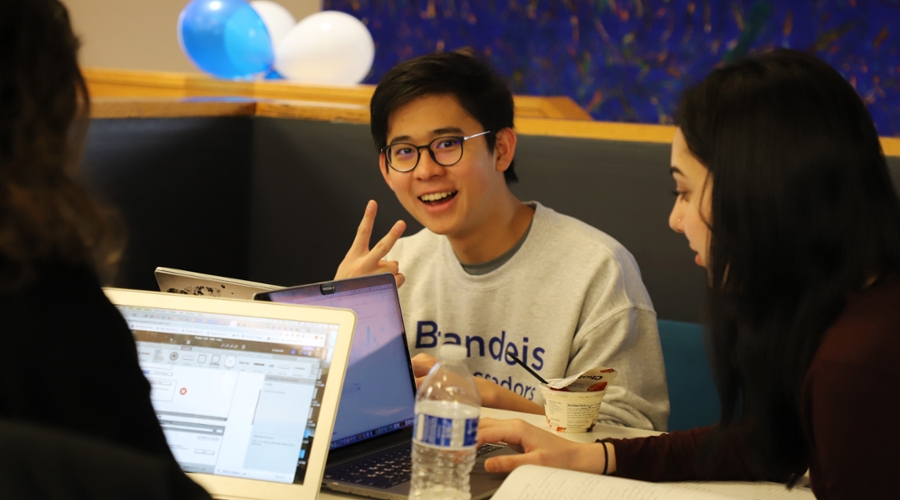 Teams had 24 hours to present their solutions to a real problem submitted by local nonprofits.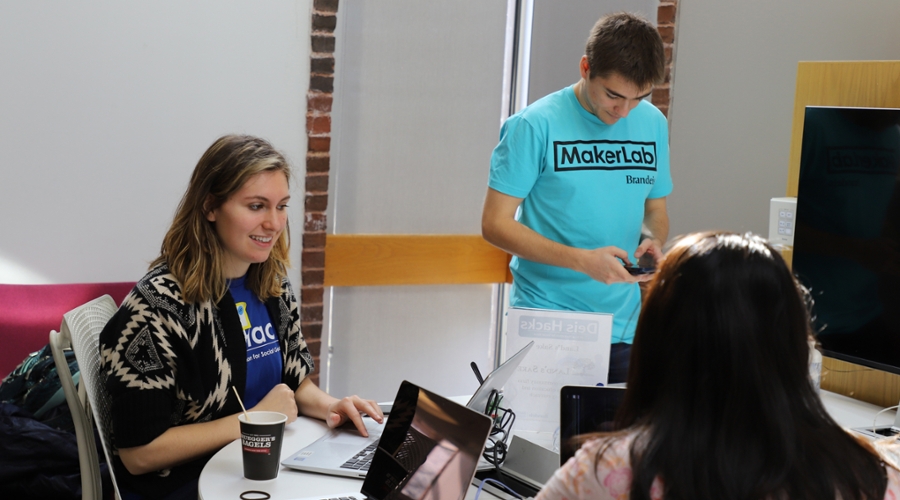 'DeisHacks 2020 was the biggest event yet, attracting 70 participants in 15 teams.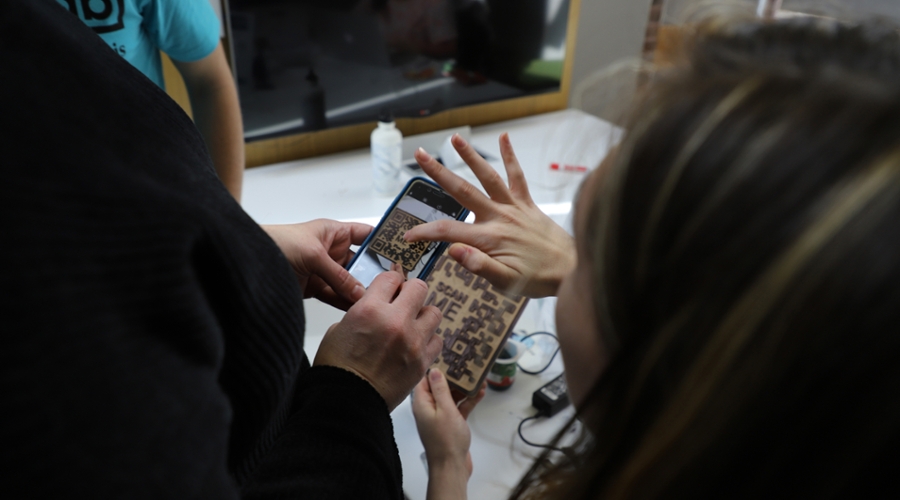 A 3-D printed QR code.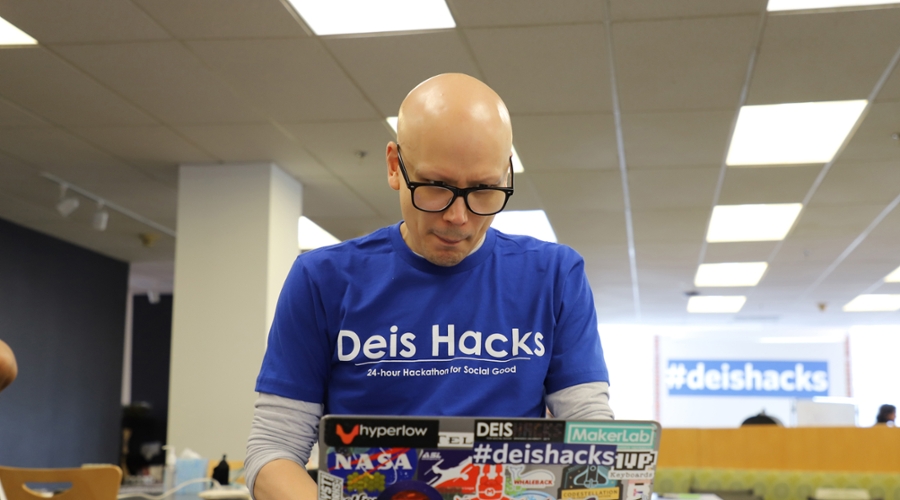 Maker Lab Director Ian Roy.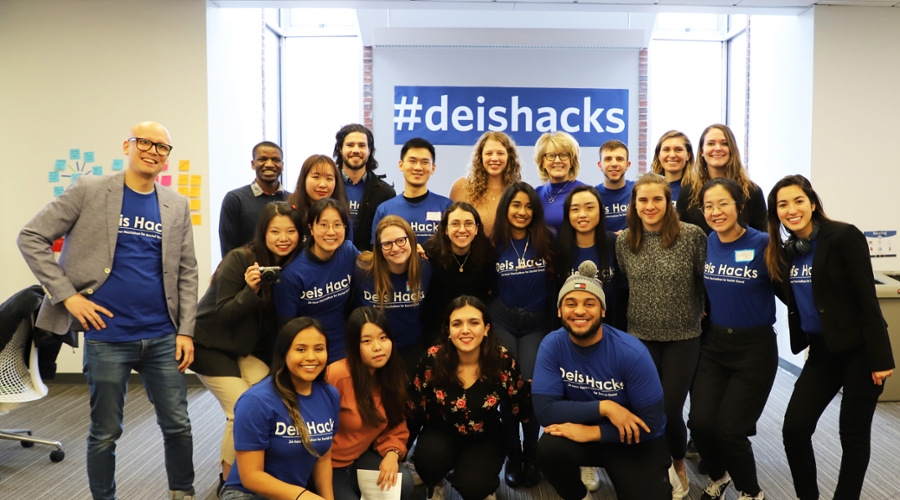 'DeisHacks 2020 Board Fellows. The students spend the school year on the board of a local nonprofit, giving them insight into the challenges the nonprofits face.