Xiwen Lu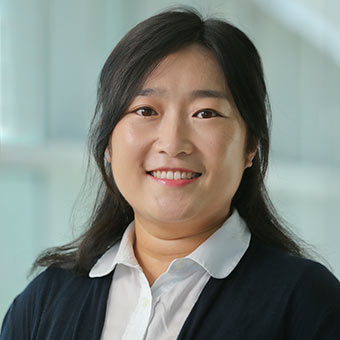 Senior Lecturer in Chinese
Director of the Chinese Language Program
Undergraduate Advising Head for the Chinese Language Program
Research Interests
Teaching chinese as a second language
Learning Sciences and Technology
Computer-based and Internet-based teaching method
Teaching Chinese at secondary level
Degrees
Ph.D. (Cand.), Learning Sciences and Technology, Worcester Polytechnic Institute
Beijing Language and Culture University, MA
PLA University of Foreign Language, BA
Select Publications
Lu, Xiwen, Ostrow, K. S., Heffernan, N. T.. Save Your Strokes: Chinese Handwriting Practice Makes for Ineffective Use of Instructional Time in Second Language Classrooms. AERA Open. in press.
Lu, Xiwen, Ostrow, K. S., Heffernan, N. T.. Understanding the Complexities of Chinese Word Acquisition Within an Online Learning Platform. Proc. of Proceedings of the 11th International Conference on Computer Supported Education. Heraklion, Crete, Greek: SCITEPRESS – Science and Technology Publications, Lda, 2019.
Lu, Xiwen/Xiaolu Xiong/Neil Heffernan. Experimenting Choices of Video and Text Feedback in Authentic Foreign Language Assignments at Scale. Proc. of L@S: Fourth Annual ACM Conference on Learning at Scale. Massachusetts Institute of Technology, MA: ACM, 2017.
Lu, Xiwen/Gao, Liqun. "对外汉语课堂互动中纠正性反馈对习得的影响 (Impact of Corrective Feedbacks on the Acquisition in Chinese L2 Classroom Interaction)." 世界汉语教学(Chinese Teaching in the World) 29. 1 (2015): 128-143.

Lu, Xiwen. Bridging High School to College: Design Secondary School Curriculums in a College Placement Perspective. Proc. of 13th New York International Conference on Teaching Chinese. Pace University in New York City: 2015.

Lu, Xiwen. Computer-based Advanced Intermediate Level Chinese Textbook. Waltham, MA: Unpublished course pack, 2014.

Yu Feng, Xiwen Lu. "普及与提高——对海外汉语教学的宏观思考." 中美社会和文化 19. 19 (2009): 90-93.
Awards/Fellowships
2019-2020 Provost's Teaching Innovation Grant (2019 - 2020)
Teaching and Learning Fellows 2017-2018 (2017 - 2018)
Experiential Learning and Teaching Grants (2016 - 2017)
Brandeis University Provost's Innovations in Teaching Grant (2015 - 2016)
Select Courses Taught
CHIN 29b: Pathways for Chinese Literacy
CHIN 30a: Intermediate Chinese
CHIN 40b: Advanced Intermediate Chinese
CHIN 105a: Advanced Conversation and Composition I
CHIN 105b: Advanced Conversation and Composition II
CHIN 120a: Readings in Contemporary Chinese Literature: Advanced Chinese Language
CHIN 200a: Chinese Foundation: Pronunciation and Grammar
CHIN 201a: Chinese Pedagogy I
CHIN 202b: Chinese Pedagogy II
CHIN 211a: Chinese Practicum I
CHIN 212b: Chinese Practicum II
Affiliated Departments/Programs
Full List of Publications