Alumni

Hannah (Johnson) Bornstein '02
German/History
Hannah (Johnson) Bornstein graduated from Brandeis in 2002 with a double major in German and History and a minor in Art History. Following graduation, she worked as a paralegal for two years in a Boston law firm. She graduated magna cum laude from Indiana University-Bloomington School of Law in 2007. From 2007-2012, she worked in the Litigation group at Ropes & Gray LLP. Since 2012, she has been a member of the Government Investigations and White Collar Defense Group at Nixon Peabody LLP, where she has a particular focus on representing multi-national life sciences companies. She has put her German skills to use professionally in work projects and also personally, and she and her family have welcomed German au pairs into their home. She lives in Norwell, Massachusetts with her husband and two young children.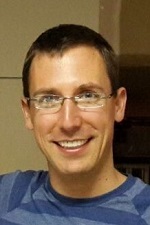 Jason Cloen '05
Music/Psychology/German
I graduated from Brandeis in 2005 with a double major in Music and Psychology and a German minor. After obtaining my MSW (Master's of Social Work) from the University of Michigan in 2006, I worked as a hospice social worker for 4 years in Ann Arbor, MI. When my South African life partner finished his graduate studies in the US, we moved to South Africa, living in Bloemfontein and Johannesburg. During my first few months there, I poured my energy into learning my partner's home language of Afrikaans, which is akin to Dutch. Afrikaans grammar is quite similar to German, so I had a leg-up over your average American. Within the first six months, I was relatively fluent. My various jobs in South Africa included barista (at an Afrikaans-speaking school!), foster care social worker, social work mentor, and copy-editor for academics/researchers. Working as a social worker in the black townships was an eye-opening experience. Here I was, a white American working with clients who spoke Sotho and Tswana, using Afrikaans as a common language! Since 2014, I have been in Rochester, NY, working as a pediatric palliative care social worker and church organist. Although Afrikaans is now my second language, I am still able to pronounce and read German, a skill I use while singing in chamber choirs.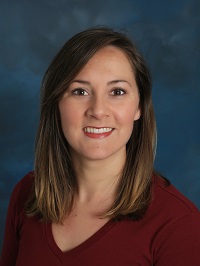 Keara DeKay '08
German Literature and Language/European Cultural Studies
My name is Keara DeKay and I was a German Language/European Cultural Studies major at Brandeis from '04-'08.  I had previously taken both Spanish and French in elementary school through high school and wanted a new challenge at college. German turned out to be that challenge. From the very first semester of classes with Professor von Mering, I was hooked. Every professor that I had since that class was an amazing steward of our learning. If you haven't experienced the joyful "Guten Morgen!" from Professor von Mering or the rolling, thunderous voice of Professor Dowden you need to sign up for one of their classes immediately! This path led me to study abroad in Berlin, teaching abroad in South Korea, get my master's, and end up in my dream job as a Study Abroad Advisor at the University of South Carolina. I now help students try to make their own path in the world, whichever country that might lead them to (although I try my best to steer them towards Berlin!).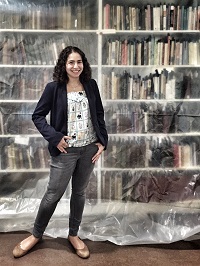 Eve Neiger '09
German Literature and Language/Film and Media Studies/Anthropology
After Brandeis, I worked as a journalist and graphic designer for The Rotarian Magazine at Rotary International, a worldwide humanitarian organization. In 2014, I earned a Master of Science in Information degree from the University of Michigan School of Information with a focus on archives and preservation. I now work as a visual media archivist at the Beinecke Rare Book & Manuscript Library at Yale University in New Haven, CT. I use my German language skills and background in German history and culture in my daily work. My passion for the human stories represented within the historical record was fostered by the teaching and scholarship in the Brandeis German Department. I now work to preserve these stories and experiences and make them accessible to researchers and students worldwide.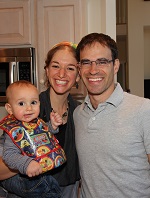 Leonard Pader '05
German Literature and Language/Economics
Len currently lives in Israel with his wife, Tanya Fredman (Brandeis '08), and their 9-month old son, Matan. Len recently finished his MBA at Tel Aviv University and is now working at MobileOCT, a medical device startup in Tel Aviv, where he directs financial operations. After graduating Brandeis in 2005, Len spent a year in a post-graduate Jewish studies program in Jerusalem before moving to New York City where he worked for 5 years in consulting, finance, and small business management. Len and Tanya got married in 2010 and moved to Israel in 2011. Living so close to Europe, Len feels that his German studies at Brandeis have greatly helped him understand European culture and politics.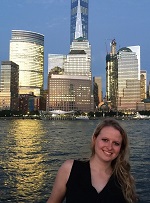 Alexandra Patch '14
German Studies/Language and Linguistics
Alex graduated from Brandeis in 2014 with a double major in German Studies and Language & Linguistics, and a double minor in Anthropology and Theater Arts. She spent a year serving as an AmeriCorps member at The English High School in Boston, MA, where she taught math to ninth graders. The following year, Alex worked at a public school in Windsor, VT as a Speech-Language Pathology Assistant. She will be attending The University of Vermont to receive her master's degree in Communication Sciences and Disorders (class of 2018). Alex continues to speak German with her friends overseas and hopes to add more languages to her repertoire.