Undergraduate Departmental Representatives
Undergraduate departmental representatives serve as a resource and representative for fellow majors and minors and potential majors and minors, and brings student concerns and/or ideas to the program faculty. They also provide feedback to the program chair, undergraduate advising head, and faculty regarding scheduling problems, course offerings, etc. and help organize events for majors, minors and other interested students.
2020-21 UDRs
Qingyang Dong
Class of 2021
I am a senior majoring in History and Sociology with minors in East Asian Studies and Education Studies. I decided to study history because I have loved this subject since my childhood, which was filled with interesting stories about historical events and figures. My history courses have strengthened my critical thinking and writing skills, and have made me appreciate the reasoning and analysis involved in historical research and study. I decided to apply for the position as a UDR because the department and the faculty have offered me great help in academics, so I would like to contribute my efforts in return by sharing my experience and information about the history major and minor with my fellow students. As a UDR, I want to help students explore different fields of historical studies as well as future career options and help build more connections between students and the faculty.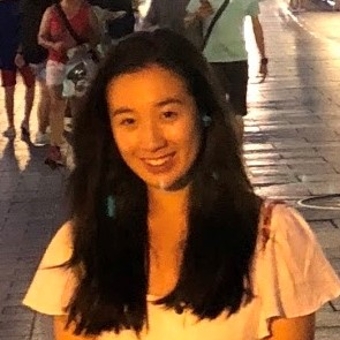 Yulanda Huang
Class of 2022
I am a junior majoring in History and Politics and minoring in Art History. By studying history I have not only gained a grander vision and tools for examining issues, but have also become more empathetic, which is why I wanted become a resource for helping other students as a UDR. At Brandeis, both within the classroom and through my community service involvement in Waltham, I have furthered my desire to strive for social justice. I have been privileged to have the opportunity to help the Waltham community; I worked as a casework intern at Community Day Center, helping people who struggle with chronic homelessness. Back at home this year, I worked as a congressional campaign intern for New York. I enjoy spending my free time being active: playing tennis, yoga or swimming. I am looking forward to working with the History Department and my fellow UDR to enrich the experience of students and promote meaningful engagement among faculty, staff and undergraduates especially during these challenging times.