Undergraduate Departmental Representatives
Undergraduate departmental representatives serve as a resource and representative for fellow majors and minors and potential majors and minors, and brings student concerns and/or ideas to the program faculty. They also provide feedback to the program chair, undergraduate advising head, and faculty regarding scheduling problems, course offerings, etc. and help organize events for majors, minors and other interested students.
2022-23 UDRs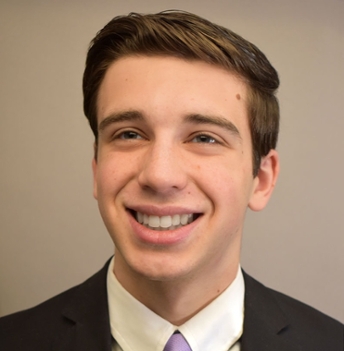 Clay Napurano
Class of 2024
I am a junior majoring in history with minors in legal and environmental studies. I love American history, particularly the Reconstruction and Gilded Age, and hope to bring my expertise in these eras to a career in law, environmental advocacy, and public service. I also love to research, having engaged in environmental research for US PIRG as well as history research as a Kaufman Intern, and through a number of courses at Brandeis.
Outside of history, I love to cook and post on my food blog, play music with various arrangements of instruments, work as a barista, run too much and do musical improv with Brandeis False Advertising. I cannot wait to work alongside this fantastic history department as a UDR. I'm always quick to respond to an inquiry, so feel free to reach out!
Ava Shusterman
Class of 2023
I am a senior majoring in history and international global studies with a minor in English. Specifically, I am interested the history of urban development, transport and housing. Studying history has taught me how to think about the world around me and develop connections across many different areas of thought. I have been lucky to study abroad in Ireland and Switzerland (ask me about trains).
Outside of the History Department, I am the dance ensemble coordinator and the co-president of Brandeis Mountain Club. I also volunteer with Habitat for Humanity and as an intern at WATCH CDC. You can also catch me running, reading and generally wandering around. I am beyond excited to work with the History Department, and if you have any questions, I would absolutely love to talk!