Undergraduate Departmental Representatives (UDRs)
The Undergraduate Departmental Representatives serve as a resource and representative for fellow majors and minors and potential majors and minors, and brings student concerns and/or ideas to the program faculty. They also provide feedback to the program chair, undergraduate advising head, and faculty regarding scheduling problems, course offerings, etc. and help organize events for majors, minors, and other interested students.
Qingyang Dong
Class of 2021
I am a junior majoring in History and Sociology with a minor in East Asian Studies. I decided to study history because I have loved this subject since my childhood, which was filled with interesting stories about historical events and figures. My history courses have strengthened my critical thinking and writing skills, and have made me appreciate the reasoning and analysis involved in historical research and study. I decided to apply for the position as a UDR because the department and the faculty have offered me great help in academics, so I would like to contribute my efforts in return by sharing my experience and information about the history major and minor with my fellow students. As UDR, I want to help students explore different fields of historical studies as well as future career options and help build more connections between students and the faculty.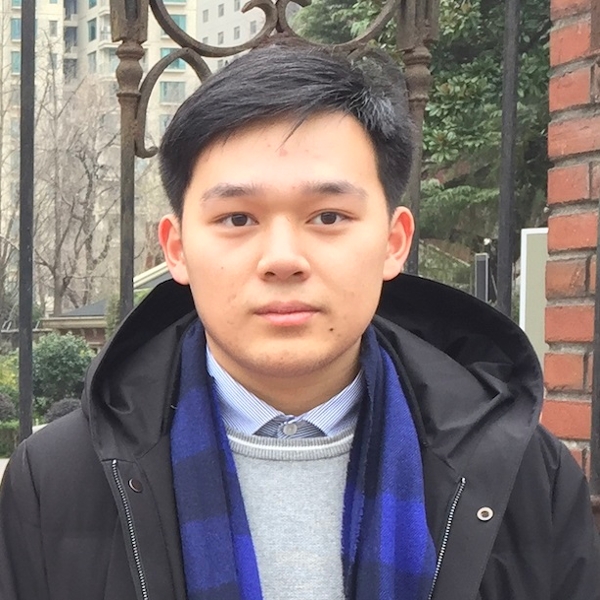 Zhengmao Sheng
Class of 2022
I am a sophomore majoring in History (of course) and Economics with a minor in Legal Studies. History, as it is said, represents "the totality of human knowledge," and to me is a gateway to all social sciences and a window through which we can review our course of development. It also creates continuity, so we feel a sense of belonging and security. As a History UDR, I plan to create more spaces for the History majors and minors to share their ideas, help students better understand career options upon graduation, and incorporate more students into decision-making processes in the department and the amazing discipline it represents.