Inaugural Henri Lazarof International Commission Prize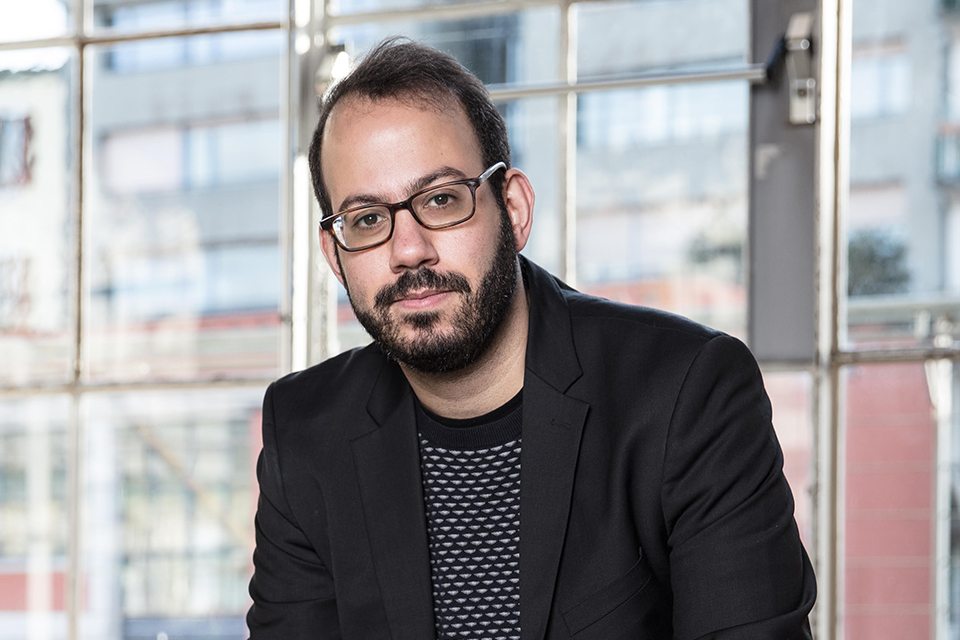 Henri Lazarof once said, "The world is big enough for all kinds of composers. … I try to always write for new instrumental forces — to search out the limits of the performer and one's own limits as a composer." The Henri Lazarof International Commission Prize will provide support to composers attempting to do the same today.
The annual prize is for the composition of an original work for select instruments. The specific instrumentation will change each year to complement an existing work by Henri Lazarof, and the commissioned piece will be performed alongside Lazarof's work.
---
Israeli composer Yair Klartag will compose an original work for flute, harp and viola
A panel of judges has selected composer Yair Klartag from Tel Aviv as the inaugural winner of the Henri Lazarof International Commission Prize, which is hosted by Brandeis University and honors the late classical composer Henri Lazarof MFA'59.

Born in Israel in 1985 and currently living and working in Tel Aviv, Yair Klartag began studying piano at age 12 and composition at 15. He has studied composition at Tel Aviv University, Basel Musikhochschule in Switzerland and Columbia University. His music has been performed by the Berlin Radio Symphony Orchestra, Munich Chamber Orchestra, Tokyo Sinfonietta and numerous other ensembles.
Over the next several months, Klartag will compose an original work for flute, harp and viola. The composition will be performed at a concert at Brandeis, along with a work by Henri Lazarof that features the same instrumentation. The commission prize is $15,000.

Mark Berger, chair of the Brandeis Department of Music, said the commissioned composition by Yair Klartag will be a "major new work of contemporary music." He continued, "I want to congratulate Yair. I am thrilled that Brandeis is able to provide an opportunity to showcase his work. Brandeis has a reputation of being one of the institutions at the forefront of supporting new music and composers, and the commission prize reinforces that."

The winner originally was to be announced at an in-person event on the Brandeis campus this spring, but the event was postponed due to the COVID-19 pandemic.

Mark Kagan, the music department's senior academic administrator, who managed the prize, said, "The Lazarof commission prize represents a wonderful opportunity to support newer, younger composers like Yair Klartag who are coming up through their career. Henri Lazarof was not just a composer. He was also a dedicated teacher and mentor who was very interested in supporting young composers."

The commission prize is a signature component of the Henri Lazarof Living Legacy at Brandeis, established by a gift to the university. The initiative also includes the Henri Lazarof Concert Series at Brandeis, the Henri Lazarof New Music Brandeis Annual Concert, and the Henri Lazarof Archives at Brandeis.

Kagan said the commission prize helps preserve Henri Lazarof's legacy. "We'll always perform a Lazarof work with the winner's work at the same concert," he said. "It'll be based on the same instrumentation, which will change each year. I don't know of any commission prize that's set up quite this way. There will always be a very intimate link between Lazarof and the winner."

The Lazarof commission prize was promoted worldwide. Brandeis received 322 submissions from around the world. The applicants submitted two compositions from within the last five years, including corresponding scores and recorded performances. The submissions were anonymous so each work would be reviewed on its merit alone.

"I hope that the prize is seen as a shining beacon during a dark time," Berger says. "In times like these, opportunities for musicians are hard to come by, but the arts in general and music, in particular, play such important roles in helping people who are struggling. The fact that the Lazarof commission prize will help generate new works of art during a very difficult time is remarkable."