Second Annual Henri Lazarof International Commission Prize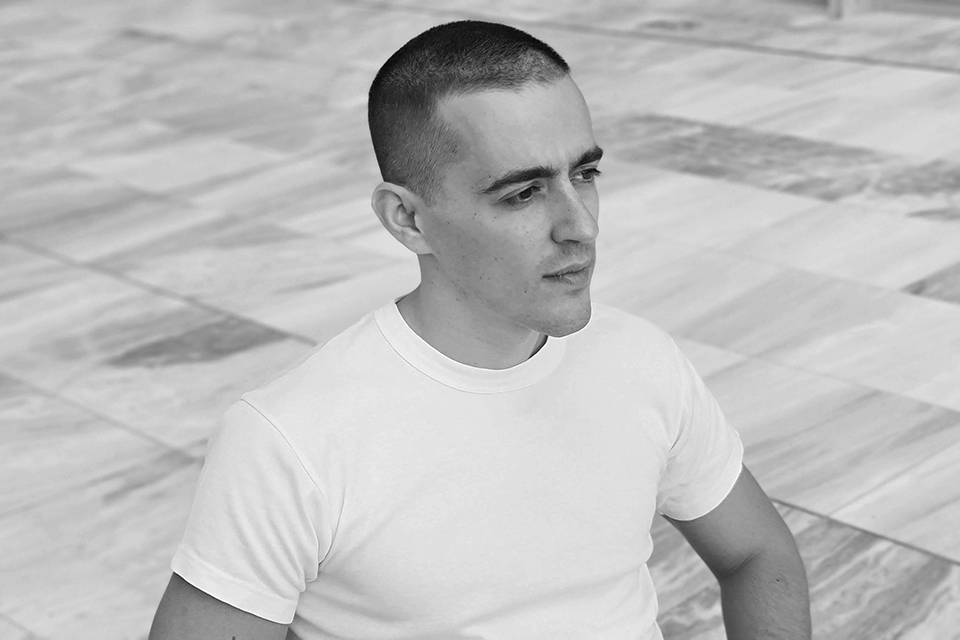 Henri Lazarof once said, "The world is big enough for all kinds of composers. … I try to always write for new instrumental forces — to search out the limits of the performer and one's own limits as a composer." The Henri Lazarof International Commission Prize will provide support to composers attempting to do the same today.
The annual prize is for the composition of an original work for select instruments. The specific instrumentation will change each year to complement an existing work by Henri Lazarof, and the commissioned piece will be performed alongside Lazarof's work. 
---
Ioannis Angelakis Wins Henri Lazarof International Commission Prize
A panel of judges has selected composer Ioannis Angelakis, a Greek composer of acoustic music, as the winner of the Henri Lazarof International Commission Prize. Now in its second year, the prize is awarded by Brandeis University and honors the late classical composer Henri Lazarof, MFA'59.
Angelakis, 32, has penned 38 compositions, from solo works to ensembles and orchestras. His works have been commissioned or performed by the Tokyo Philharmonic Orchestra, Athens State Orchestra and Orchestra of the League of Composers, among others. He has also been awarded several prizes in international competitions of music composition. His recent works include a commission from the Greek National Opera for a short music drama based on Lord Byron's love poetry and a commission from the Greek Ministry of Culture for a concert-long drama based on Euripides' tragedy Bacchae.
"I would like to congratulate Ioannis Angelakis on the incredible work that he has already done," said Mark Berger, associate professor, who oversees the Lazarof International Commission Prize for the Brandeis Department of Music. "With over 400 applicants, it is an incredible achievement to have a body of work that grabbed everyone's attention. Ioannis's work clearly speaks for itself, and we cannot wait to hear the new work that will be brought into the world as a result of this commission."
To Angelakis, who has a Ph.D. in music composition from New York University, the award represents belief in his future. "Although this award definitely demonstrates professional recognition and an artistic demarcation of my work, for me it is, above all, a promise," he said. "In other words, I do not feel I received an award for something I achieved in the past, but rather for that which I haven't achieved yet. Understood from this angle this award means responsibility not to reproduce a variation of the works that the competition committee liked, but rather develop my sounds and creative ideas one step further."
Over the next several months, Angelaskis will create a composition for clarinet, violin, viola, cello and piano (or any subset of these instruments). Electronic music components and/or multimedia may also be included. The composition will be performed at a concert at Brandeis in the spring of 2022, along with a work by Henri Lazarof that features the same instrumentation. The commission prize is $15,000.
"Every new work is not an abstract conception historically cut off from its artistic predecessors," Angelakis said. "Rather, it makes manifest a cultural dependency on works of the past that created the conditions for its possibility. Because Lazarof's work Offrande will be also performed in the same concert, I envision a new work, which would highlight this kind of dependency. By formally integrating aspects of Lazarof's work into the concept of my new work, not only will I ground my ideas on solid foundation, but I will also allow this foundation to be understood anew and to give prominence to a wholly different aesthetic experience."
The commission prize is a signature component of the Henri Lazarof Living Legacy at Brandeis, established by a gift to the university. The initiative celebrates the life and impact of composer, conductor, pianist and teacher Henri Lazarof, who was born in Bulgaria and moved to America to attend Brandeis, where he earned an MFA in 1959. The initiative also includes the Henri Lazarof Concert Series at Brandeis, the Henri Lazarof New Music Brandeis Annual Concert and the Henri Lazarof Archives at Brandeis.
"As prolific as he was, Henri Lazarof spent a great deal of time and energy throughout his career teaching, supporting and promoting the music of the next generation of composers," Berger says. "It is our goal that the Henri Lazarof international composition competition will continue that legacy of sustaining musical innovation and supporting new musical creation by deserving artists from around the world."
The Lazarof commission prize was promoted worldwide. The applicants submitted two compositions from within the last five years, including corresponding scores and recorded performances. The submissions were anonymous so each work would be reviewed on its merit alone.
"Through this competition, doors can be opened for up-and-coming composers, giving them much deserved attention, an opportunity to make new connections, as well as financial support for their incredibly valuable work," Berger says. "Even in more 'normal' times, the opportunities for paid commissions, especially for composers in the early stages of their careers, are extremely hard to come by. Given the impact of the pandemic on performing arts organizations, the situation is especially dire. We are overjoyed that Brandeis, through the Henri Lazarof Living Legacy, has the ability to support the creation of new work during these trying times, especially now when there are so few opportunities and artists are under such severe financial strain due to the pandemic shutdown." 
Connect with the composer: Website | SoundCloud | Vimeo | YouTube | Facebook | Instagram
Listen to the Henri Lazarof Living Legacy on Brandeis radio!