Negotiating the Peace
John Leech. Cartoon. Punch.
January 19, 1856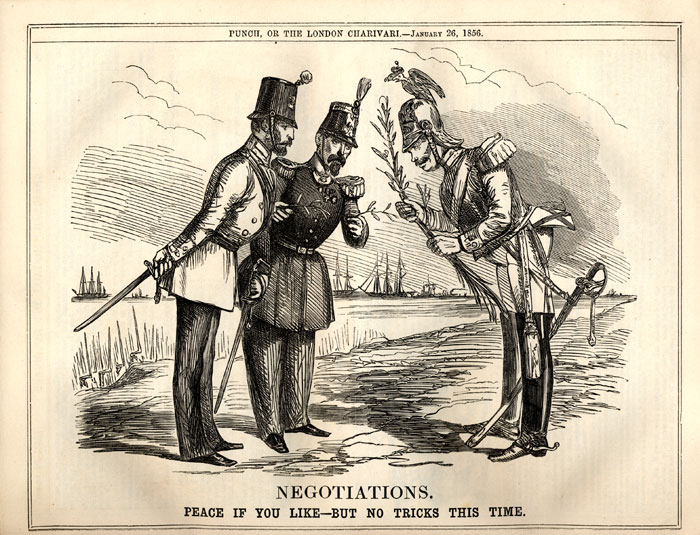 Czar Alexander II offers olive branches to French and British commanders, who are skeptical, given Russia's expansionist tendencies. Nonetheless, the Treaty of Paris was signed on March 30, 1856. The Treaty lacked any mention of the Holy Places, which originally served as the supposed rationale for the war.