Joan Crawford Award Collection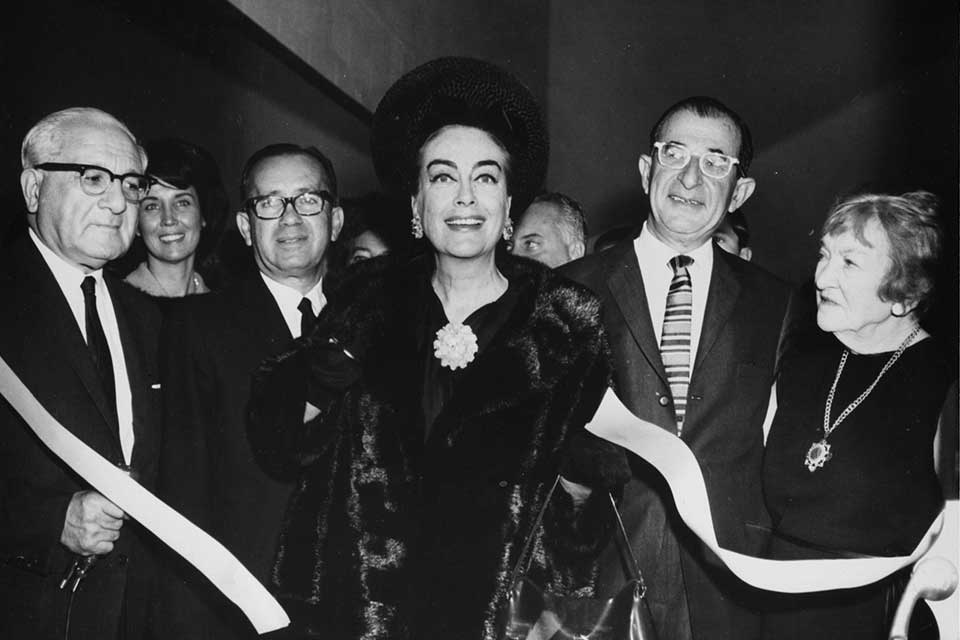 Joan Crawford was born Lucille Fay LeSuer on March 23, 1905, in San Antonio, Texas. Much of Crawford's youth was spent moving from place to place, but she always found a connection with theater. Abused at home and at school, Crawford saw theater as a way to better her life. In 1924 she left Detroit for New York City to star in the musical Innocent Eyes. In 1925 she signed a movie contract with Metro-Goldwyn-Mayer and through a magazine contest sponsored by MGM acquired the name Joan Crawford, a moniker that quickly became known in households across America. Throughout her film career, Crawford starred in a total of 81 films and was nominated for two Academy Awards. In 1945, Crawford won the Oscar for Best Actress for her performance in Mildred Pierce.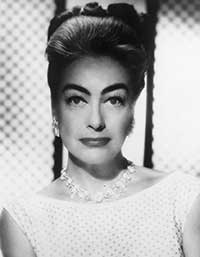 Crawford donated much of her time and money to help needy organizations and received a number of awards and certificates in appreciation for her work. In 1955, Crawford married Alfred Steele, chairman and CEO of Pepsi-Cola Corporation, and took on the roles of board member and publicity executive.
In the early 1960s, Crawford arrived at Brandeis University to support the arts program. In 1965, the Joan Crawford Dance Studio was dedicated within the Spingold Theater Arts Center to promote dance education. The awards in this online exhibit were previously on display at the Joan Crawford Dance Studio. In 1967, Crawford became a Brandeis University Fellow. A letter of invitation to her induction dinner states that Crawford was elected as a Brandeis Fellow "given her interest, time and service to a host of civic and philanthropic causes which has endeared her to a large public that goes well beyond the pale of the entertainment industry." When Crawford became a Brandeis Fellow, she joined a group of men and women who were recognized as successful and creative individuals in their fields or communities.