Beyond Slavery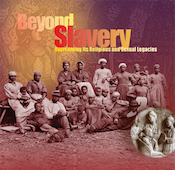 Explore the Conference
Explore the Conference by Subject
Slavery in Christian, Jewish, and Muslim Scripture and Religious Law
Christianity, Religion of the Slaveholders and the Enslaved
Sexual Assault and Exploitation Under U.S. Slavery and Jim Crow
How Slavery Has Shaped Our Understandings of Marriage and Friendship
Slavery, Violence, and the State
A Response By A Formerly Enslaved Woman
Beyond Slavery: 
Overcoming Its Religious
 & Sexual Legacy
Slavery in Christian, Jewish and Muslim Scripture and Religious Law
Speakers at the "Beyond Slavery" conference spoke on the following topics related to religious scriptures and slavery.
Slavery and Sexual Ethics in Islam, by Kecia Ali

Sexual Ethics Untainted by Slaveholding Values, by Bernadette Brooten

Habits of Slavery in Early Christianity, by Jennifer Glancy

Biblical Debates Over Slavery, By Sylvester Johnson

The Purchase of his Money: Slavery and Ethics of Jewish Marriage, by Gail Labovitz

"She shall not go free as males slaves do": The Female Debt-slave in Hebrew Bible, by David Wright
---
Kecia Ali: Slavery and Sexual Ethics in Islam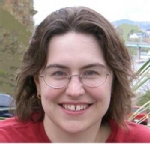 Slavery is deeply embedded in Islamic texts and Muslim history. Indeed, even men's sexual use of unfree women is approved in the Qur'an, attested in the sunnah-that is, the exemplary practice of the Prophet Muhammad-and explicitly sanctioned by classical Islamic jurisprudence. Yet the vast majority of contemporary Muslims forcefully reject slavery as unacceptable in the modern world. This leaves Muslims with a puzzle: How is it possible to resolve tensions between Islamic law, which many Muslims still treat as authoritative, and contemporary values? Considering the early Muslim acceptance of slavery to be a product of its time that is not integral to the tenets of the faith opens the way for a solution. Rejecting the historical acceptance of slavery frees Muslims to consider the history and context behind the development of other elements of Islamic law as well, including the many linkages between marriage and slavery that are applied to women. Thus Muslims become able to treat the Qur'an as revelatory guidance rather than literal law. This is a step toward thinking through an Islamic ethics of sex.
---
Bernadette Brooten: Sexual Ethics Untainted by Slaveholding Values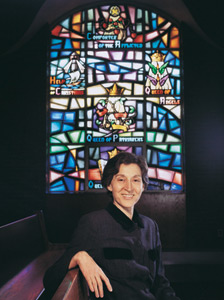 Slavery and slaveholding values are deeply disturbing and pervasive realities within the modern world. Yet, religious and non-religious people can create sexual ethics free of the slaveholding values of ownership, domination, control, obedience, and subordination; indeed, they are already on the way to doing that. Facing up to our religious and national histories of slavery is the first step. Religious toleration of slavery demonstrates the grave dangers of scriptural literalism and of using religious scripture as an absolute basis for law or public policy. Religious communities can work to undo slavery's long-term effects by examining the grave moral problems of having ignored the sexual exploitation of enslaved persons, the control of enslaved women's reproduction, and the breaking up of families. They can help their members to be fair-minded jurors by developing religious arguments against harmful racial and sexual stereotypes. Everyone can help to create the conditions for meaningful consent to sexual relations by promoting economic justice, without which marginal persons are vulnerable to sexual coercion. We can all think critically about the stories that we tell about others and ourselves, because these stories shape our moral imaginations and influence our behavior. We can promote reparations for slavery and legal segregation, including reparations for the sexual harms and harms to families inflicted in these periods. The African American community has tirelessly worked for reparations since the nineteenth century, but has never been in the social position to obtain them. Reparations are long overdue, can come in many forms, and can promote racial reconciliation, including in the area of sexuality. We can work to prevent further harm by ending all forms of slavery today, whether sexual, agricultural, industrial, or domestic. In addition, religious communities and society as a whole can eradicate the longstanding linkage between marriage and slavery by transforming our understanding of marriage from ownership and control to partnership and shared responsibility. By all of these means, we can create the material, social, and spiritual conditions for sexual intimacies that are consensual, mutual, responsible, and pleasurable.
---
Jennifer Glancy: Habits of Slavery in Early Christianity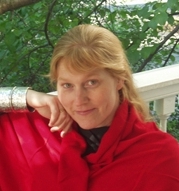 Slavery and the sexual availability of slaves in the Roman Empire helped form Christian sexual ethics. Jesus of Nazareth enjoined his followers to act as slaves, not to liberate their slaves. Early Christian theologians were indifferent to the moral dilemmas of slaves who were not in a position to say "no". This early Christian complicity in the sexual exploitation of slaves disturbs me. Even more disturbing is the realization of the many ways that American culture today prejudges the morality of human bodies based on their gender and social status: rich, poor, Black, White, Native American, Latino/a, male, female. For example, rapists of Black women receive fewer convictions and lighter prison sentences than rapists of White women. This insult is consistent with an ancient tradition that treats low-status women as lacking the right to protect the privacy and integrity of their own bodies. Indifference to the moral harm of sexual coercion-an indifference that characterized early Christian sexual ethics-persists today in Christian discourse. Christians today who are horrified to learn of the sexual exploitation of slavery are too often silent about the exploitation of other persons who are not in a position to say "no" to sexual advances-prisoners, for example, and children in homes, churches, and other settings. The Church requires healing. Our Scriptures and rituals offer resources for creative reform of our traditions, and, ultimately, for healing.
---
Sylvester Johnson: Biblical Debates Over Slavery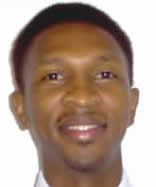 American debates over the institution of slavery were most intense during the nineteenth century. This was largely because abolitionists, who opposed slavery, had by this time begun to organize to end the institution. Slaveholders and their supporters fought back, developing complex arguments to support slavery. The two sides disagreed sharply. Supporters of slavery tried to prove that blacks were naturally suited to slavery and that they could not be trusted with freedom. Some pro-slavery writers attacked the sexuality of blacks, especially black women, by describing them as ungodly people-heathens-whose sexual desires were animal-like. Slavery advocates also used the legend of Noah in Genesis 9 to argue that enslaving blacks fulfilled divine will. Abolitionists, on the other hand, argued that blacks were no less human than whites and had a right to be free. These opponents of slavery claimed that the Bible would not allow for the cruelties of slavery. In spite of their differing positions on slavery, pro-slavery activists and abolitionists agreed on one thing: they both assumed that the Bible was a source of divine revelation that should be used to develop American laws and establish ethical norms. Both sides used biblical interpretation, Bible stories, and religious logic to defend their positions.
---
Gail Labovitz: The Purchase of His Money: Slavery and the Ethics of Jewish Marriage

Two types of owned human beings appear regularly in rabbinic literature: the wife and the slave. Thinking of marriage as a purchase and women as ownable allowed rabbis to consider marriage, gender relations, and sexuality in terms of the legalities of property. "Free" wives and slaves were of course not of the same status at the time when this literature developed, but the legal cores of the two transactions-buying a slave and taking a wife-are highly similar. Rabbinical works, dating as far back as the beginning of the third century CE, are the foundation of practices observed by significant segments of Jewish communities to this day. These texts, along with the laws and ideas they expound, often have a vote, if not a veto, in discussions of Jewish ethics and practice. Recognizing the associations between marriage and slavery in rabbinic literature forces us to ask unsettling questions about Jewish traditions, laws, and practices today. Until we confront these questions, and reconfigure Jewish marriage on a model that does not involve metaphors of ownership, slavery will continue to exert its legacy on Jewish women. Many of us may find it easier to accept the authority of these traditions (even as we might subject them to reinterpretation) than to imagine what we might put in their place that would still allow us to feel and act "authentically" Jewish. However, feminist ethics of sexuality and relationship demand of us no less than our best effort.
---
David Wright: "She shall not go free as male slaves do": The Female Debt-Slave in the Hebrew Bible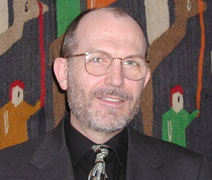 The Hebrew Bible, as part of ancient Near Eastern literature, considers slavery a valid social and economic institution. Abraham and the other exemplars of piety in Genesis owned slaves. God is even said to have blessed these men by providing them with slaves. How are we, today, to make ethical sense of this positive acceptance of slavery, and of God's apparent role in it? One important step is to recognize the Bible as a human document, based on other human documents. It was created within particular historical circumstances for particular political, ideological, and social purposes, and was rewritten again and again over time. If we could recognize the ways in which the Bible expresses its writers' ideals and the goals-ideals and goals specific to the age the writers lived in and tied to the customs and expectations of their time-then we could realize the impossibility of simply applying biblical laws to our own society, regardless of how they encourage exploitation or limit individual physical, social and sexual freedoms. We could, indeed, adopt the method of the biblical law writers themselves: instead of sticking to the literal dictates of the texts they inherited, these authors questioned them.
---
This page is part of the webpages dedicated to the conference, "Beyond Slavery: Overcoming Its Religious and Sexual Legacy," held on October 15-16, 2006. It was sponsored by the Feminist Sexual Ethics Project in the Near Eastern and Judaic Studies Department at Brandeis University.