Beyond Slavery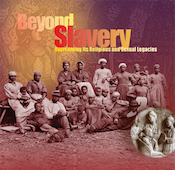 Explore the Conference
Explore the Conference by Subject
Slavery in Christian, Jewish, and Muslim Scripture and Religious Law
Christianity, Religion of the Slaveholders and the Enslaved
Sexual Assault and Exploitation Under U.S. Slavery and Jim Crow
How Slavery Has Shaped Our Understandings of Marriage and Friendship
Slavery, Violence, and the State
A Response By A Formerly Enslaved Woman
Beyond Slavery: 
Overcoming Its Religious
 & Sexual Legacy
Slavery, Violence,
 and the State

Speakers at the "Beyond Slavery" conference spoke on the following topics related to slavery, violence, and the State.
African American Women in United States Prisons: The Modern State-Sanctioned Slavery System, by Ellen Barry
Gender, Slavery, and Technology: The Shaping of the Early Christian Moral Imagination, by Sheila Briggs
Practices of Sexual Terrorism in the Reconstruction South, by Lisa Cardyn
"He said he would give us some flowers": Sexual Violations, Girls, and the Law in the Antebellum South, by Wilma King
---
Ellen Barry: African American Women in United States Prisons: The Modern State-Sanctioned Slavery System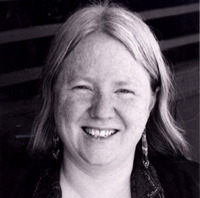 The system of slavery in the United States is the key to understanding the institutionalized racism that infests every level of our criminal justice system. Just as many whites once considered slavery a necessary and justifiable institution, today many whites see our criminal justice system as fair and unbiased despite its racially discriminatory impact. And just as many whites once viewed slaves as inferior and naturally suited to brutal treatment, many whites today see African Americans in prison as criminals who are bad and deserving of punishment well beyond the sentences they received. Although people of color have been over-represented in the prisons and jails in this country from its inception, the increase in disproportionate arrest, prosecution, conviction and incarceration has escalated in the past four decades. The current system destroys communities of color by criminalizing its members. The criminalization of color hits women particularly hard, not only when they are left to hold the fort at home, but also when they are imprisoned themselves and suffer sexual violence, torture, the denial of medical care, the loss of control over their own fertility, and the removal of their right to raise their children. Fifty years from now, if we continue along this route, we will find that we have created a world so deeply divided that no bridge exists that can span it. We must urgently address the detrimental long-term effects of the current criminal system on communities of color in this country.
---
Sheila Briggs: Gender, Slavery, and Technology: The Shaping of the Early Christian Moral Imagination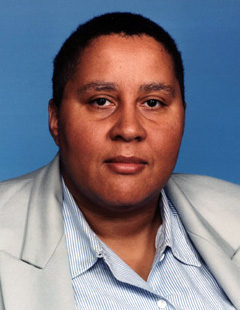 Slavery and slaveholding values are deeply disturbing and pervasive realities within the modern world. Yet, religious and non-religious people can create sexual ethics free of the slaveholding values of ownership, domination, control, obedience, and subordination; indeed, they are already on the way to doing that. Facing up to our religious and national histories of slavery is the first step. Religious toleration of slavery demonstrates the grave dangers of scriptural literalism and of using religious scripture as an absolute basis for law or public policy. Religious communities can work to undo slavery's long-term effects by examining the grave moral problems of having ignored the sexual exploitation of enslaved persons, the control of enslaved women's reproduction, and the breaking up of families. They can help their members to be fair-minded jurors by developing religious arguments against harmful racial and sexual stereotypes. Everyone can help to create the conditions for meaningful consent to sexual relations by promoting economic justice, without which marginal persons are vulnerable to sexual coercion. We can all think critically about the stories that we tell about others and ourselves, because these stories shape our moral imaginations and influence our behavior. We can promote reparations for slavery and legal segregation, including reparations for the sexual harms and harms to families inflicted in these periods. The African American community has tirelessly worked for reparations since the nineteenth century, but has never been in the social position to obtain them. Reparations are long overdue, can come in many forms, and can promote racial reconciliation, including in the area of sexuality. We can work to prevent further harm by ending all forms of slavery today, whether sexual, agricultural, industrial, or domestic. In addition, religious communities and society as a whole can eradicate the longstanding linkage between marriage and slavery by transforming our understanding of marriage from ownership and control to partnership and shared responsibility. By all of these means, we can create the material, social, and spiritual conditions for sexual intimacies that are consensual, mutual, responsible, and pleasurable.
---
Lisa Cardyn: Practices of Sexual Terrorism in the Reconstruction South
Not long ago audiences worldwide were shocked to learn of the grotesque tortures perpetrated by American military and civilian personnel on inmates at Iraq's infamous Abu Ghraib prison. Especially provocative was the powerful photographic and testimonial evidence revealing the extent to which those involved relied on sexualized techniques to dominate their captives. Curiously, at a time when we as a nation are more acutely aware than ever of out vulnerability to terrorist attacks from abroad, recognition of this abiding and insidious domestic peril is slight at best and appreciation of its historical antecedents practically nonexistent. Yet from the European "conquest" of Native America to the staggering rates of child molestation in the present day, examples of homegrown sexual terrorism are abundant. None, however, better exemplifies its profound consequences and enduring implications than the white supremacist klans that emerged in the predominantly Christian South from the ashes of the U.S. Civil War. These groups employed disparate methods-most prominently whipping, rape, lynching, genital torture and mutilation-to wield sex as an instrument of terror designed to traumatize a despised population into submission. Assailing freed people and their allies on the basis of alleged sexual, social, or political transgressions, klansmen thus endeavored to deny victims' humanity, thwart their individual and collective aspirations, and shackle African Americans to a status that was strikingly reminiscent of bondage. Analogous to its deployment in more recent contexts, sexual violence systematically applied proved a remarkably efficient means of achieving its intended result: in this instance, the reenshrinement of white male supremacy. Much as the trauma of slavery affected those well beyond its immediate grasp, so too have the ramifications of klan terror persisted, contributing in subtle yet significant ways to the perpetuation of racial and gender hierarchy.
---
Wilma King: "He said he would give us some flowers": Sexual Violations, Girls, and the Law in the Antebellum South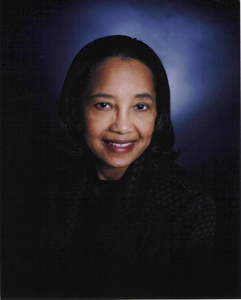 Antebellum court cases involving enslaved women and girls give us remarkable insight into attitudes toward sexual violence and women who responded to abuse with violence. It turns out that we may need to reconsider some assumptions. Enslaved women sometimes did fight back against rape by their owners; women did stand up to men and act independently from them; white women did not always turn their heads away from the exploitation that white men visited upon the enslaved; and enslaved victims were sometimes treated on a par with white victims, especially when they were children. Even more remarkable is the way that these cases allow us to hear the voices and begin to understand the experiences of enslaved women and girls. One particularly compelling case, Commonwealth v. Ned (1859), involves an enslaved middle-aged man charged with raping six-year-old Betty Gordon and nine-year-old Eunice Thompson. Although Betty was enslaved and Eunice was not, the justice of the peace in Fredericksburg, Virginia, joined their cases to charge Ned. Both children were considered entitled to legal redress, and Ned was found guilty. In this case, Betty tells us in her own words how Ned lured her into the cemetery where he worked with the promise of flowers, biscuits, and a glimpse of little mockingbirds; how he gave her something sweet to drink; how he threw her down and assaulted her; and how little of what happened the child was able to understand, other than the pain. We also hear the voice of Eunice, and of both children's caregivers-black and white-who not only confronted Ned but also insisted on bringing charges against him. In addition to the evidence regarding consent and force, community values, economic constraints, and the status of both the defendants and plaintiffs influenced judicial proceedings. These findings are meaningful for contemporary society in that they challenge conventional wisdom claiming whites and the court ignored the sexual abuse claims of black women, and that perpetrators went unpunished. Moreover it is evident that unheralded women and men sought justice for victims of rape in selected cases while others moved forward to offer legal protection from future violations.
---
This page is part of the webpages dedicated to the conference, "Beyond Slavery: Overcoming Its Religious and Sexual Legacy," held on October 15-16, 2006. It was sponsored by the Feminist Sexual Ethics Project in the Near Eastern and Judaic Studies Department at Brandeis University.