Beyond Slavery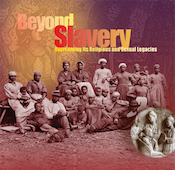 Explore the Conference
Explore the Conference by Subject
Slavery in Christian, Jewish, and Muslim Scripture and Religious Law
Christianity, Religion of the Slaveholders and the Enslaved
Sexual Assault and Exploitation Under U.S. Slavery and Jim Crow
How Slavery Has Shaped Our Understandings of Marriage and Friendship
Slavery, Violence, and the State
A Response By A Formerly Enslaved Woman
Beyond Slavery: 
Overcoming Its Religious
 & Sexual Legacy
How Slavery Has Shaped Our Understanding of Marriage and Friendship

Speakers at the "Beyond Slavery" conference spoke on the following topics related to slavery and perceptions of marriage and friendship.
Slavery and Sexual Ethics in Islam, by Kecia Ali
Anti-Miscegenation Statutes: Roman Catholic and Protestant Theologies of Marriage and Race, by Fay Botham
Miscegenation and Morality: The Contemporary Politics and Racial Meanings of Marriage, by Adrienne Davis
The Purchase of his Money: Slavery and Ethics of Jewish Marriage, by Gail Labovitz
The Same-Sex Marriage Debate in the African American Churches: An Historical Perspective, by Barbara Savage
Frances Smith Foster: Call Me "Mrs." : Motherhood, Marriage, and (Sexual) Morality in Nineteenth-Century African America, by Frances Smith Foster
---
Kecia Ali: Slavery and Sexual Ethics in Islam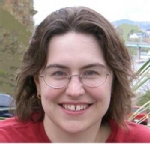 Slavery is deeply embedded in Islamic texts and Muslim history. Indeed, even men's sexual use of unfree women is approved in the Qur'an, attested in the sunnah-that is, the exemplary practice of the Prophet Muhammad-and explicitly sanctioned by classical Islamic jurisprudence. Yet the vast majority of contemporary Muslims forcefully reject slavery as unacceptable in the modern world. This leaves Muslims with a puzzle: How is it possible to resolve tensions between Islamic law, which many Muslims still treat as authoritative, and contemporary values? Considering the early Muslim acceptance of slavery to be a product of its time that is not integral to the tenets of the faith opens the way for a solution. Rejecting the historical acceptance of slavery frees Muslims to consider the history and context behind the development of other elements of Islamic law as well, including the many linkages between marriage and slavery that are applied to women. Thus Muslims become able to treat the Qur'an as revelatory guidance rather than literal law. This is a step toward thinking through an Islamic ethics of sex.
---
Fay Botham: Anti-Miscegenation Statutes: Roman Catholic and Protestant Theologies of Marriage and Race

Slavery and slaveholding values are deeply disturbing and pervasive realities within the modern world. Yet, religious and non-religious people can create sexual ethics free of the slaveholding values of ownership, domination, control, obedience, and subordination; indeed, they are already on the way to doing that. Facing up to our religious and national histories of slavery is the first step. Religious toleration of slavery demonstrates the grave dangers of scriptural literalism and of using religious scripture as an absolute basis for law or public policy. Religious communities can work to undo slavery's long-term effects by examining the grave moral problems of having ignored the sexual exploitation of enslaved persons, the control of enslaved women's reproduction, and the breaking up of families. They can help their members to be fair-minded jurors by developing religious arguments against harmful racial and sexual stereotypes. Everyone can help to create the conditions for meaningful consent to sexual relations by promoting economic justice, without which marginal persons are vulnerable to sexual coercion. We can all think critically about the stories that we tell about others and ourselves, because these stories shape our moral imaginations and influence our behavior. We can promote reparations for slavery and legal segregation, including reparations for the sexual harms and harms to families inflicted in these periods. The African American community has tirelessly worked for reparations since the nineteenth century, but has never been in the social position to obtain them. Reparations are long overdue, can come in many forms, and can promote racial reconciliation, including in the area of sexuality. We can work to prevent further harm by ending all forms of slavery today, whether sexual, agricultural, industrial, or domestic. In addition, religious communities and society as a whole can eradicate the longstanding linkage between marriage and slavery by transforming our understanding of marriage from ownership and control to partnership and shared responsibility. By all of these means, we can create the material, social, and spiritual conditions for sexual intimacies that are consensual, mutual, responsible, and pleasurable.
---
Adrienne Davis: Miscegenation and Morality: The Contemporary Politics and Racial Meanings of Marriage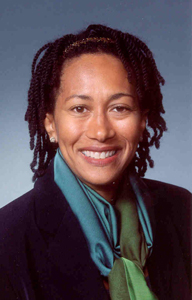 Many black church leaders who oppose gay marriage are insulted by comparisons with past laws that prohibited marriages between blacks and whites. Nevertheless, leading advocates of gay marriage frequently draw on the comparison. Although they disagree sharply on same-sex marriage, both of these camps assume that U.S. law prohibited all interracial sex and intimacy. Both sides also assume that laws outlawing marriages between blacks and whites (called "anti- miscegenation statutes") were the sexual, private version of Jim Crow laws in the public sphere, and that these laws kept the races apart in the bedroom, just as other segregation laws kept the races apart in the streets and on the buses. For people who assume that these laws actually prevented interracial sex, allowing interracial marriage becomes a deeply moral act, a powerful stand against sexual racial apartheid. But, as we now know from recent historical research on slavery and on the segregation era, while law prohibited interracial marriage, it authorized sex between white men and black women. Rules of rape and related laws allowed white men to commit sexual terrorism against the black community with impunity. This history still has echoes today. In this light, allowing interracial marriage is something different than an intensely moral act of protest against segregation. We need to take some of this great burden off of marriage; we should not see it as a centerpiece of progress in race relations and as a profoundly moral institution in itself. If we can look at marriage more soberly and realistically, we will have a much better basis for supporting same-sex marriage and for working to overcome the long-term sexual harm of slavery.
---
Gail Labovitz : The Purchase of His Money: Slavery and the Ethics of Jewish Marriage

Two types of owned human beings appear regularly in rabbinic literature: the wife and the slave. Thinking of marriage as a purchase and women as ownable allowed rabbis to consider marriage, gender relations, and sexuality in terms of the legalities of property. "Free" wives and slaves were of course not of the same status at the time when this literature developed, but the legal cores of the two transactions-buying a slave and taking a wife-are highly similar. Rabbinical works, dating as far back as the beginning of the third century CE, are the foundation of practices observed by significant segments of Jewish communities to this day. These texts, along with the laws and ideas they expound, often have a vote, if not a veto, in discussions of Jewish ethics and practice. Recognizing the associations between marriage and slavery in rabbinic literature forces us to ask unsettling questions about Jewish traditions, laws, and practices today. Until we confront these questions, and reconfigure Jewish marriage on a model that does not involve metaphors of ownership, slavery will continue to exert its legacy on Jewish women. Many of us may find it easier to accept the authority of these traditions (even as we might subject them to reinterpretation) than to imagine what we might put in their place that would still allow us to feel and act "authentically" Jewish. However, feminist ethics of sexuality and relationship demand of us no less than our best effort.
---
Barbara Savage: The Same-Sex Marriage Debate in the African American Churches: An Historical Perspective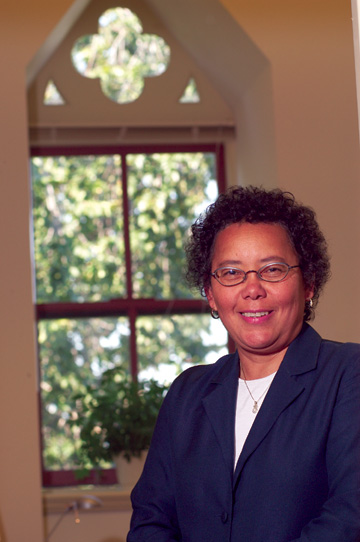 How did African American churches become a battleground for same-sex marriage debates? Not by accident, not entirely by design, but not by choice either. In African American churches, ideas about homosexuality and same-sex marriage are intertwined with slavery's legacy of worries about masculinity and femininity, child poverty, and the strength of the family. These concerns have another dimension as well-power relations between black men and black women. This is especially the case in black churches where women dominate membership, fundraising, and organizing, but give men exclusive access to ministerial leadership. The result is that women in the pews-including lesbians and the mothers and sisters of gay men and lesbians-remain invisible in public discussions of black religious views. At the same time, there are deep differences of opinion among black ministers on same-sex marriage, as well as between them and publicly elected officials and civil rights leaders. These developments undermine the notion that a black male clerical class can best represent the diverse political views of black communities. Attempts to change this historical deference to male ministers must start with black religious women, whose votes and resources constitute the considerable political clout of black congregations.
---
Frances Smith Foster: Call Me "Mrs.": Motherhood, Marriage, and (Sexual) Morality in Nineteenth-Century African America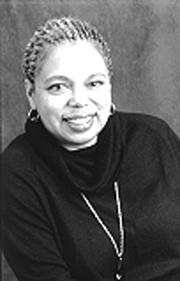 Nearly a half century after legal desegregation in the United States, integration is still a concept rather than a reality for most people. Although many of those who fought for civil and women's rights believed that women and girls would "naturally" lead the way into a brave new world by forging intimate, enduring friendships, this has not happened. Why? The responsibility lies with the way we think about one another and ourselves. Slavery may be only a story to be passed on. Race may be a biologically nonsensical notion. But the definitions, narratives, and assumptions about slavery are still with us today. Sexual morality is not just about individual decisions. The stories we have long told about women of different ethnic groups shape our moral imagination and hinder the interracial sisterhood necessary for creating sexual justice for all women. Silences or omissions and selective memories or statements repeated so often that folks forget they never were facts debilitate our mutual trust and respect. Even the elements of our system that oppress and confine are justified by the words that we use. However, we need to do more than change the words, stories, and interpretations that now prevail. Feminist sexual ethics can be the first step toward changing public policy, healing individual psyches, and nurturing friendships that last.
---
This page is part of the webpages dedicated to the conference, "Beyond Slavery: Overcoming Its Religious and Sexual Legacy," held on October 15-16, 2006. It was sponsored by the Feminist Sexual Ethics Project in the Near Eastern and Judaic Studies Department at Brandeis University.